How to Stream and Watch Monday's CNN Presidential Town Hall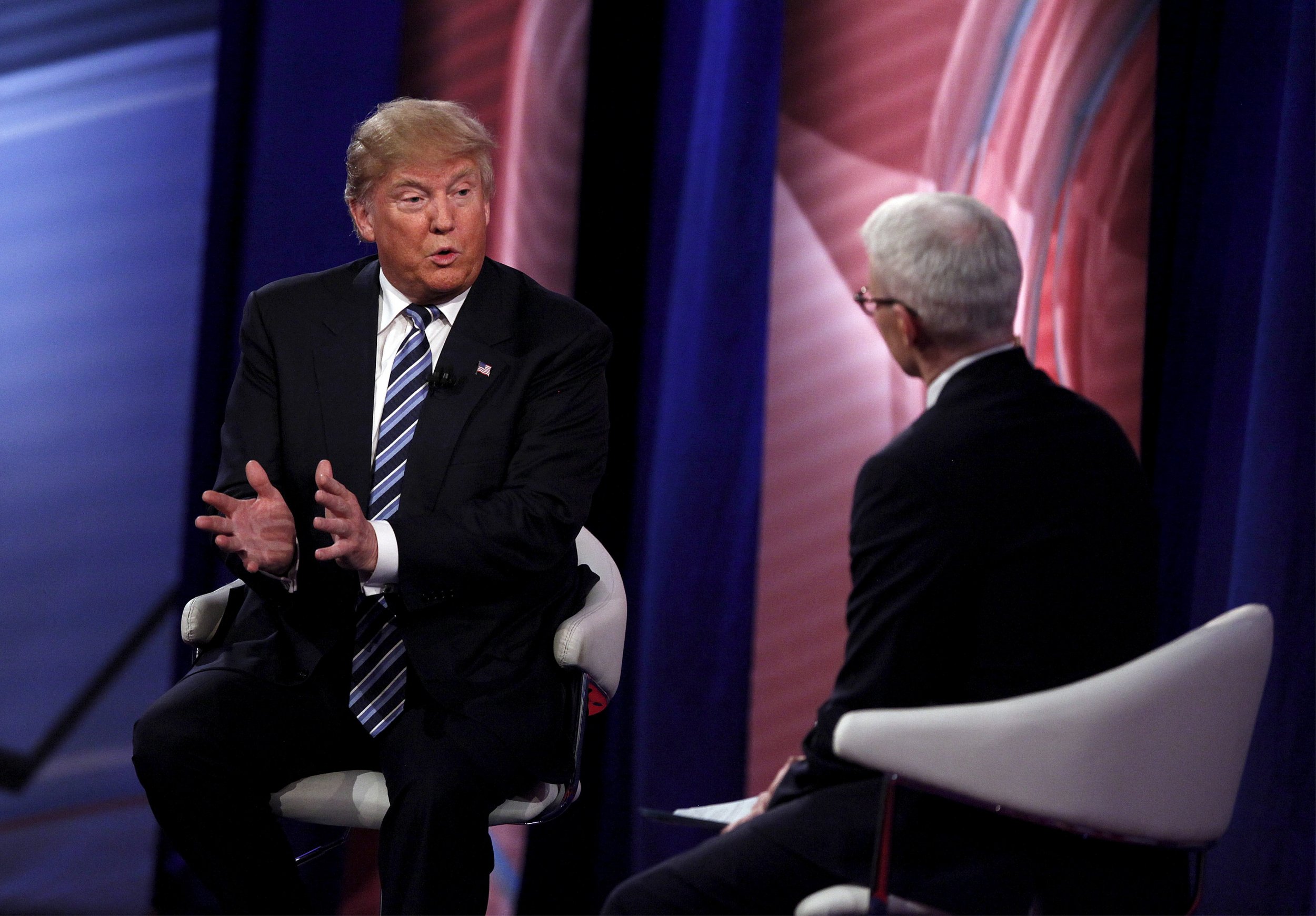 All five of the remaining presidential candidates will participate in a CNN town hall on Monday night, each appearing separately to appeal to voters before this week's primaries and caucuses in Western states.
Republicans Donald Trump, Ted Cruz and John Kasich, along with Democratic front-runner Hillary Clinton, will appear live at CNN's Election Center in Washington, D.C., for the three-hour event. They're in town for the annual American Israel Public Affairs Committee conference. Vermont Senator Bernie Sanders, who said he couldn't attend AIPAC because of his campaign stops in the West, will be interviewed remotely from the trail.
CNN's Anderson Cooper and Wolf Blitzer will moderate the forum, which will begin at 8 p.m. ET. Viewers can watch the event on CNN, CNN International and CNN en Español. It also will be streamed online and on CNNgo. Unlike in a traditional debate, the candidates will be interviewed separately and won't engage with one another.
The network announced the town hall shortly after Fox News canceled its Republican debate, which originally was scheduled for Monday night. First, Trump said he wouldn't attend the debate because of his speaking engagement at AIPAC, the major pro-Israel conference. Then Kasich said he also would skip the event if the real estate tycoon declined to participate, after which Fox canceled it entirely.
On Tuesday, voters in Arizona and Utah will participate in nominating contests for both parties. (Arizona holds a primary, Utah a caucus.) The same day, Idaho Democrats will take part in caucuses there, and Republicans will do the same in the U.S. territory of American Samoa. Then the next primary events will take place on March 26 in Alaska, Hawaii and Washington state, all for the Democratic Party.