How to Stream and Watch Tuesday's CNN Republican Town Hall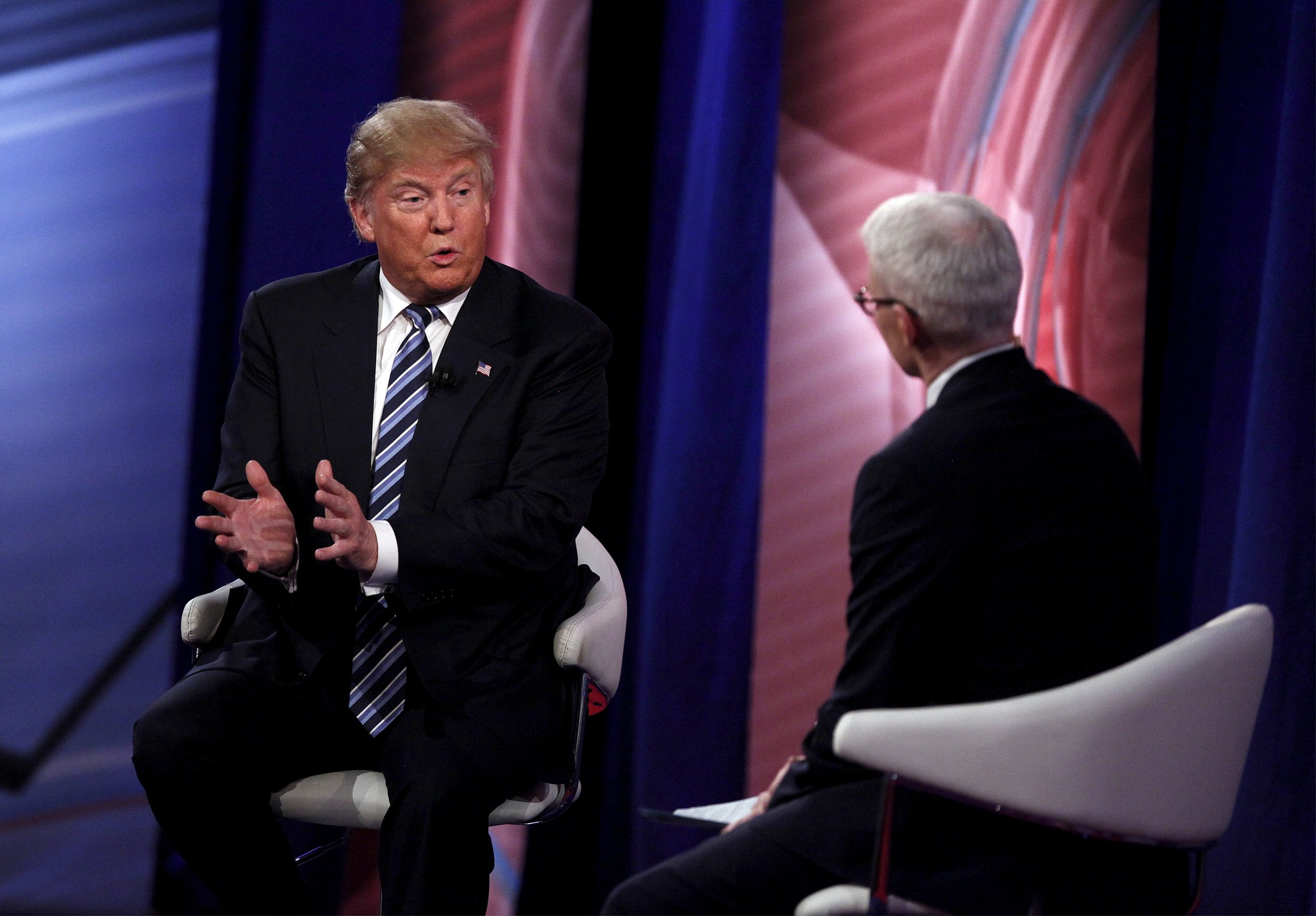 The three remaining Republican presidential candidates will appear separately in a town hall hosted by CNN on Tuesday night in Milwaukee, a week before Wisconsin's critical primary.
CNN's Anderson Cooper will moderate the three-hour event, which will begin at 8 p.m. ET. He will interview front-runner Donald Trump, Texas Senator Ted Cruz and Ohio Governor John Kasich. Unlike in a traditional debate, the candidates will take the stage individually and won't engage with one another. Members of the audience also will ask questions.
Viewers can watch the event on CNN, CNN International and CNN en Español. The event also will be streamed live online at CNN.com and via CNNgo, with a cable subscription.
Trump has threatened to back out of the town hall, calling CNN "really one-sided" with "unfair reporting" because the network's hosts invite his opponents on their shows. Meanwhile, his campaign manager, Corey Lewandowski, earlier on Tuesday was charged with a misdemeanor for forcibly grabbing Breitbart reporter Michelle Fields at a March 8 campaign event.
Last week, the Republican race turned personal when Trump falsely accused Cruz of creating an advertisement that featured an image of his wife posing naked. The front-runner threatened Cruz that he would "spill the beans" on his wife, Heidi. Days later, the National Enquirer accused Cruz of having five extramarital affairs; Trump denies involvement with the story.
The Cruz campaign is hoping Tuesday's endorsement from Wisconsin Governor Scott Walker will boost the senator's popularity among voters in the Badger State. Walker, a former Republican presidential candidate, said he fundamentally believes in Cruz's constitutional conservatism. He defended his decision, saying he didn't choose to back Cruz in opposition to Trump, as other Republicans have done.
Recent polls indicate the three Republican candidates are in a tight race in Wisconsin, with each drawing on strengths in different parts of the state.