How to Stream and Watch Donald Trump's CNN Town Hall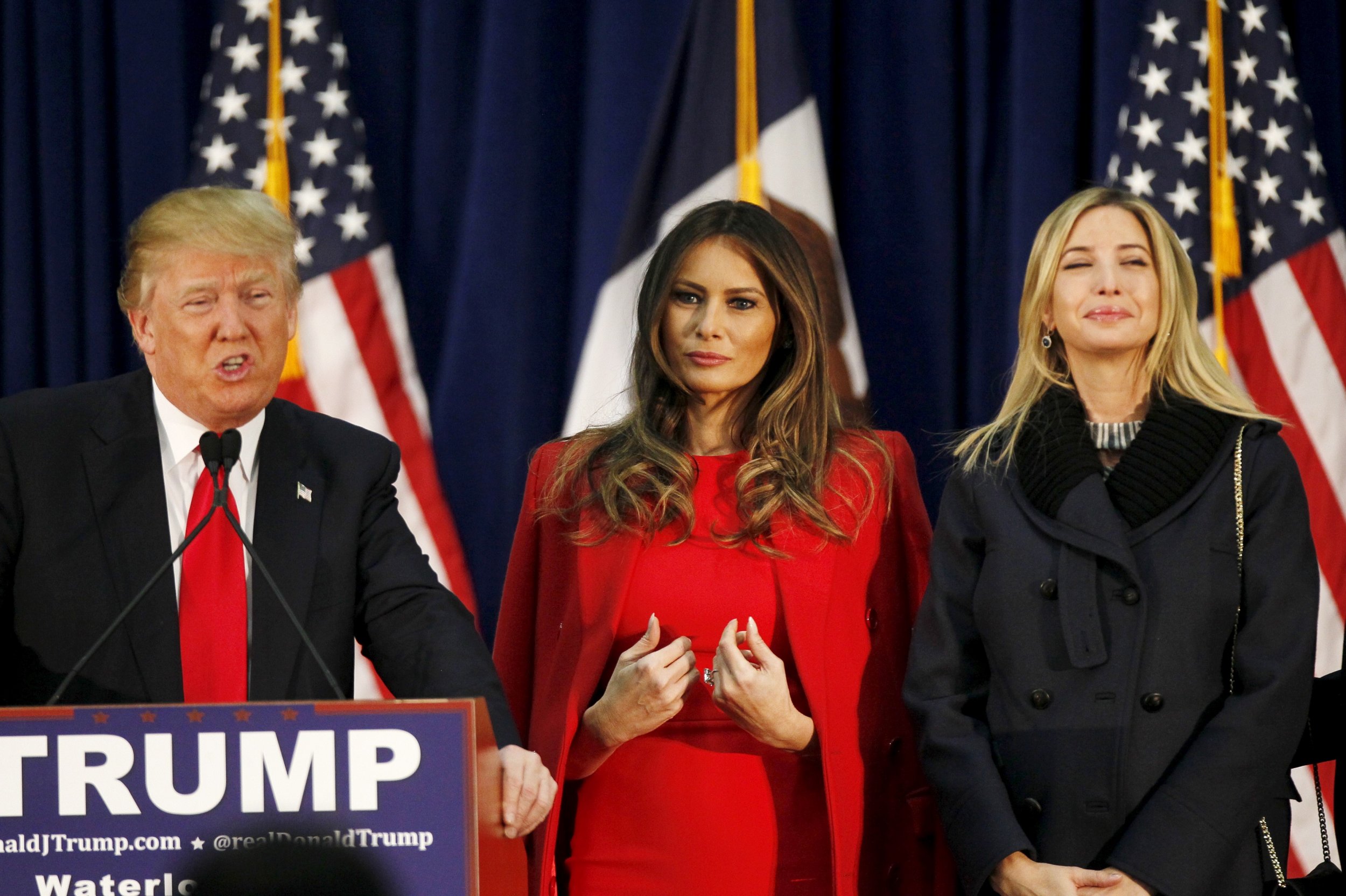 Donald Trump, his wife and three of his adult children will sit down Tuesday night with CNN's Anderson Cooper for a town hall, a week before the key New York primary.
The forum will air live from 9 p.m. to 10 p.m. ET on CNN, CNN International, CNN en Español and CNNgo. The five Trumps will take questions from Cooper, as well as from Republican voters gathered in the audience in New York City, their home.
Unlike previous town halls, Trump's wife, Melania, and three of his adult children, Donald Jr., 38, Ivanka, 34, and Eric, 32, will join him onstage. His two other children, Tiffany, 22, and Barron, 10, won't attend.
Most of Trump's kin, who he boasts "love the Second Amendment," join him onstage during his victory speeches and after his debate performances. But this is the first town hall where many of them will sit with their 69-year-old father for a televised one-on-one interview.
Melania, 45, an immigrant from Slovenia and former model, is Trump's third wife and mother to Barron. "I decided not to be in the campaign so much, but I support my husband 100 percent," she told MSNBC in February.
Despite her husband's often controversial comments about women, abortion, immigrants and war heros, Melania has said her family has "thick skin," and thinks Americans' negative attitudes toward her husband are normal.
"We know that people will judge him and people will call [him] names, and they don't give him enough credit," she said.
Earlier this month, with her husband's support among women voters declining, Melania spoke in Wisconsin, ahead of the state's April 5 primary (which Trump later lost). Her appearance came just days after the real estate tycoon walked back his comment that women should face "some sort of punishment" for having an abortion. It was the first speech she gave at length during a campaign event.
"As you may know by now, when you attack him, he will punch back 10 times harder," she said. "No matter who you are, a man or a woman, he treats everyone equal."
The race grew personal last month for Melania and Ted Cruz's wife, Heidi. On Twitter, Trump threatened to "spill the beans" about Heidi, after he falsely accused the Texas senator for creating an advertisement that pictured Melania posing naked on a fur carpet for the British GQ magazine.
If she wins the spot as first lady at 1600 Pennsylvania Avenue, Melania said she will be "very traditional," comparing herself to Betty Ford and Jackie Kennedy.
The prime-time town hall is the second CNN presidential forum of the week. On Monday, Cooper interviewed John Kasich, his wife and twin daughters. He will speak with Ted and Heidi Cruz Wednesday night.
In the Democratic race, Hillary Clinton and Bernie Sanders will meet Thursday for a debate in the Brooklyn borough of New York City. A win in the Empire State is both personal and significant for both contenders, as Clinton represented New York as a senator and Sanders was born in Brooklyn.
How to Stream and Watch Donald Trump's CNN Town Hall | U.S.