How to Stream and Watch Ted Cruz's Family Town Hall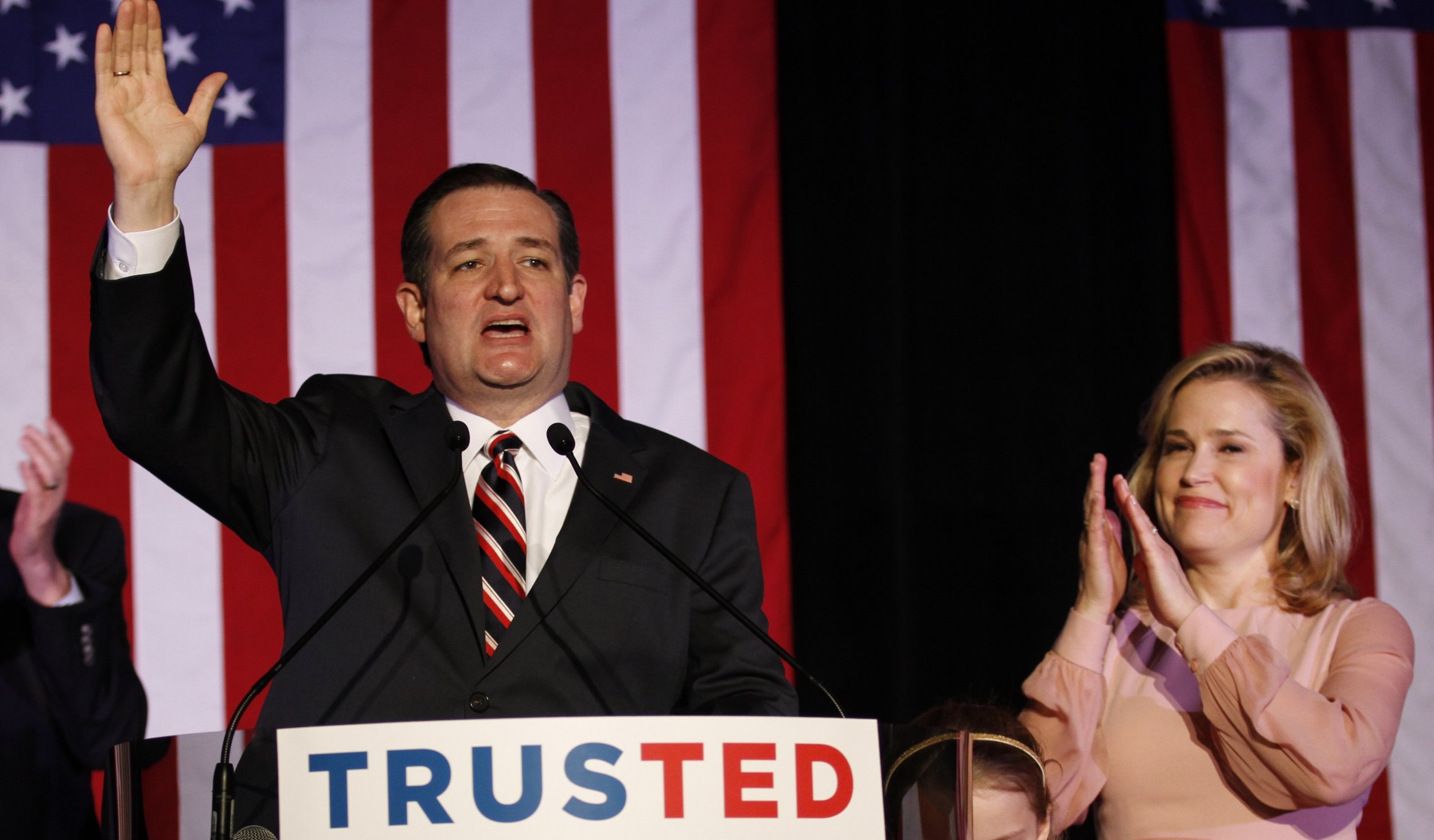 In the final night of CNN's three-part town hall series with the Republican presidential candidates, Ted Cruz and his wife, Heidi, will join Anderson Cooper Wednesday in New York City.
Their forum comes just six days before residents will vote in the crucial New York primary on April 19. The event will air live from 9 p.m. to 10 p.m. ET on CNN, CNN International, CNN en Español and CNNgo. Voters also can listen to SiriusXM satellite radio channel 116 and on the Westwood One Radio Network. The couple will take questions from Cooper, as well as from Republican voters gathered in the audience.
Their appearance follows that of John Kasich and his family on Monday and Donald Trump and his kin on Tuesday. Kasich's twin teenage daughters and Trump's four adult children participated in the events. But the Cruz's two young daughters, Caroline and Catherine, won't partake in their town hall.
In an interview with Fox News on Tuesday night, Heidi Cruz opened up publicly for the first time since reports surfaced accusing her husband of having extramarital affairs. She called the story "garbage," and blamed the billionaire front-runner for planting the rumors.
"These silly barbs and made-up stories did not come out early in the campaign because he felt he was doing OK," she said about her husband's main Republican opponent.
The race to the White House became personal for both Heidi Cruz and Trump's wife, Melania, when the husbands engaged in a days-long fight on Twitter. Trump falsely accused Cruz, the Texas senator, of creating an advertisement that featured a naked image of Melania, then later threatened to "spill the beans" on Heidi.
While her husband seeks the Republican nomination, Heidi Cruz is on a leave of absence from her position as a managing director at Goldman Sachs in Houston. Instead, she leads his fundraising operation and campaigns vigorously for him, often flying solo at rallies to highlight his views.
If she eventually lives at 1600 Pennsylvania Avenue, Heidi Cruz said she plans to work with children for entrepreneurship and for school choice.
Meanwhile on the Democratic side, Hillary Clinton and Bernie Sanders are gearing up for their debate in the Brooklyn borough of New York City Thursday night.