How Strong Is Pakistan's Military?
Since the country declared independence in 1947, Pakistan has come into conflict with its neighbor India on a number of occasions. The nation has one of the strongest military forces in the world and plays a key role in South Asian affairs. So how strong is Pakistan's military?
Pakistan's military is primarily a defensive force, designed to deter any other military power from engaging in a costly war. It is the sixth largest in the world in terms of active personnel and the largest among Muslim countries.
Pakistan has 919,000 military personnel in total, out of which 637,000 are on active duty. Around 70% of Pakistan's military forces are deployed near the eastern border with India.
Pakistan currently spends $7 billion of its annual budget on defense, a small amount compared to India's $52.5 billion.
The country has 2,182 combat tanks and 2,604 armored fighting vehicles. Their navy is composed of 10 frigates, five submarines and 12 coastal defense craft. The country's wider reach at sea is limited by a lack of aircraft carriers or destroyers.
Pakistan's armed forces possess 1,281 aircraft. This includes 320 interceptors and 410 attack aircraft.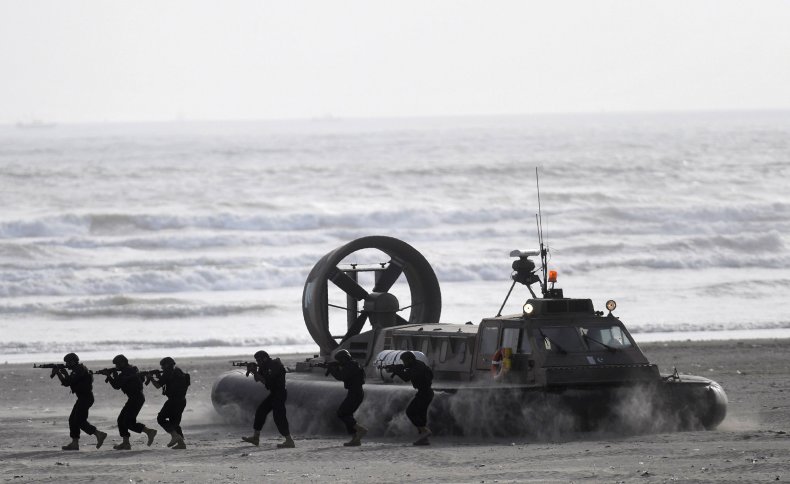 Pakistan is one of only a handful of nations to possess nuclear weapons, with the country having between 100 and 130 warheads. If needed, Islamabad would use its Shaheen 1A and Shaheen 3A rockets and stocks of cruise missiles to deliver weapons.
The country has enjoyed close military relations with China ever since the 1963 Sino-Pakistan agreement, with China the main supplier of weapons to Pakistan. The two nations have worked together to develop a number of military equipment, including the JF-17 multirole combat aircraft.
Pakistan also has close ties with the U.S., being given major non-NATO ally status by then-President George W. Bush in 2004. This is in no small part thanks to Pakistan's role in the War on Terror since 2001. The country has worked to rid itself of Islamic extremists, though has also received allegations of harboring and aiding terrorists.
Since 2001, the U.S. has provided Pakistan with more than $11 billion in military aid to combat terrorism. But the 2011 killing of Osama bin Laden at his compound in Abbottabad by U.S. Navy Seals strained the relationship between the two nations.
It has continued to sour since, with Congress halting the sale of eight F-16 fighter jets to Pakistan in 2016 over concerns about Islamabad's support for anti-Afghan militants.
Pakistan's multiple attempts to retake Kashmir from India have ended in failure. A ceasefire was agreed between the two nations in 2003 over the contested Himalayan region, but recent cross-border raids by both sides have raised fears this could break down.
The continuing simmering tension between the two adversaries could explode into a fifth war between the two nations since 1947.