How Super Bowl LVI Halftime Show Could Kickoff With New Kendrick Lamar Song
New music from Kendrick Lamar is reportedly right around the corner.
Just weeks ahead of Lamar's highly-anticipated Super Bowl LVI halftime performance, Billboard reports that the good kid, m.A.A.d city rapper is prepared to release a new single before taking the SoFi Stadium stage alongside Dr. Dre, Snoop Dogg, Eminem, and Mary J. Blige.
According to the music publication, both Lamar and Top Dawg Entertainment label mate SZA are geared up to deliver new music.
"Both Kendrick Lamar and SZA have not released albums since 2017's DAMN and Ctrl, respectively," the Billboard report reads. "Though sources tell Billboard a Lamar single may arrive on February 4th or 11th before he plays the Super Bowl halftime show."
Nearly five years since Lamar's fourth studio album, DAMN, was released on digital streaming platforms, numerous false reports concerning new music have led to tempered expectations. While many still expect the 34-year-old's next album to push his critically-acclaimed discography to new heights, Lamar fans have become increasingly wary of unconfirmed release dates over the last half-decade.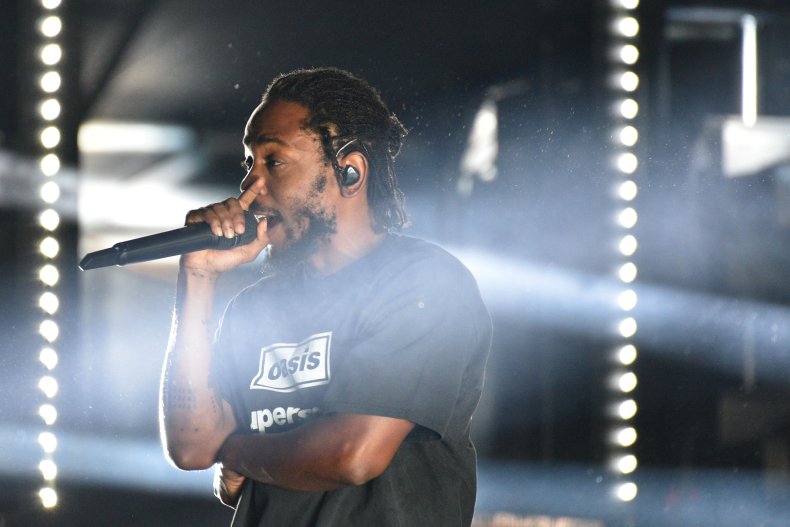 Last August, Lamar posted a photo of a desktop icon titled "nu thoughts" to his official Instagram page and directed followers to visit oklama.com.
The website, containing a clickable "nu thoughts" file, led fans to a statement from Lamar.
Within the statement, Lamar assured that his fifth studio album is in production and revealed that it will be his last under his longtime record label, shouting out TDE founder Top Dawg in the process.
"As I produce my final TDE album, I feel joy to have been a part of such a cultural imprint after 17 years," Lamar wrote. "May the most high continue to use Top Dawg as a vessel for candid creators."
"There's beauty in completion. And always fait in the unknown," he added. "See you soon enough."
Despite announcing his intentions to leave TDE, Lamar failed to provide any information regarding a potential release date, leaving fans grasping for metaphorical straws. Now, it has been reported that new music could potentially arrive as soon as next week.
Although Lamar has yet to confirm or deny the Billboard report, fans will be able to watch the Pulitzer Prize-winning rapper perform during halftime of Super Bowl LVI on February 13, 2022.
In a statement released by the National Football League, Dr. Dre expressed his excitement to perform during a Super Bowl held in Los Angeles, and thanked Lamar for contributing to what is sure to be a paramount moment in hip-hop history.
"The opportunity to perform at the Super Bowl Halftime show, and to do it in my own backyard, will be one of the biggest thrills of my career," the legendary producer and Aftermath Entertainment founder said.
"I'm grateful to JAY-Z, Roc Nation, the NFL, and Pepsi as well as Snoop Dogg, Eminem, Mary J. Blige, and Kendrick Lamar for joining me in what will be an unforgettable cultural moment," he added.