I was walking to my car after the first newspaper meeting of my senior year of college in Wisconsin with my phone in one hand, scrolling through Facebook.
A fellow student of mine posted about sexual misconduct she experienced from an art professor the year before. It was a story I had heard many times, one I would replay in my head the duration of the year and those that followed—she asked for help and she did not receive it. She reported it, she did what she was supposed to do—and the system failed her.
My biggest fear was failing her too—as a journalist, a woman, as one of the thousands of faces she would see on campus but never hold a conversation with. She told her story, and I knew that validation would have to continue through the lens of student journalism.
Throughout coverage in our student newspaper the next few months, school administrators asked me and my fellow editors similar questions—"Why did you post his name? Why are you covering this so much? Don't you agree this makes the university look bad?"
We had to slowly start defending our autonomy as a student newspaper more than ever before. We changed our masthead to include a disclaimer that we were editorially responsible for all content, not the school—the school didn't want to be associated with student journalists who held them accountable.
We had to continue to preserve our messaging and carefully balance those who had the most faith in us, and those who wished our reporting would conclude. We sat in meeting after meeting and watched fellow student leaders diminish our work to survive their own status.
It was almost as if the school fell perfectly into two sectors: those who rallied with us, and others who spouted their support on social media but behind administrative leverage, fell short. Those who proudly wore their pronoun pins on their campus badges and were in the first row at diversity and inclusion meetings, but would prefer that young women retell their story over and over knowing there was no hope for reconciliation.
I spent my time covering student protests, going to press conferences and following leads from other women who had similar stories of harassment and assault—they asked for help and they did not receive it.
They trusted that the Title IX system that prohibits sex-based discrimination in any school program that receives federal money would protect them and so they chose the sting of vulnerability when silence was much more comforting.
Writing articles about sexual misconduct in a #MeToo world as a woman carries a different weight. It's much more personal. It's often something that's happened to you, or at least one other person you know and it consists of reopening wounds for public prodding repeatedly in search of a type of justice that is unreachable and one I don't think I believe in, at least not what I've witnessed.
I've seen countless women pour themselves into getting justice, only to lose due to "a lack of proof." A lack of belief in their experiences and a system that favors second chances for men with "promising futures" rarely gives these chances to those who actually deserve them.
A world of higher education quick to minimize the pain of sexual trauma and force their hand into an empowering narrative when the real story is the institutions that refuse to change.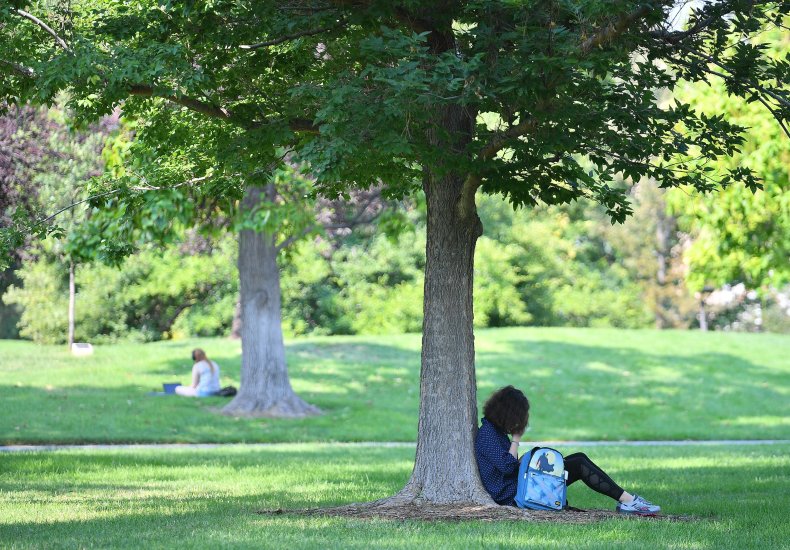 It was in these reflective moments I realized the story of on-campus sexual misconduct cases rest in the arms of student media outlets. I could choose to have a zero tolerance policy, I could choose to name the perpetrator and I could choose to go against the advice of those around me and hit "publish" at the end of the night.
For a second I put myself in this woman's shoes, someone I had never seen outside of social media, whose assault I read and heard about in hushed tones. I thought about every man that's grabbed a part of my body on buses and in bars. The alternative routes I have taken home and the places I have taught myself to avoid. I thought of friends who said they didn't believe her, couldn't believe her—"He wouldn't do that," they said. I thought of how different their feminism would look if they were the ones behind the closed door.
I remembered what an administrator at my college told me when we wanted to keep covering the assault—"I am terribly concerned you will pay for this for the rest of your life. I understand you may want to do investigative work but, be careful"—and how I knew I had no choice in the matter telling this story because it was bigger than us, it was bigger than this one isolated incident. It was a system of issues that had to come to a reckoning in the public eye.
I don't know if the coverage would have been different if I worked in a male-dominated newsroom, but I do know that there is power in having women tell these stories. This wasn't my story to help tell until I gained the trust of my source, and I could only gain her trust by supporting her, and in my case, believing her.
Places of higher education must do better and work beyond their perfectly scripted Title IX precautions to listen to survivors. No matter the amount of "evidence," they deserve to be heard because evidence cannot be measured in the ways trauma can, nor should they be treated interchangeably.
Student journalists are the only ones who can tell these stories accurately—it is their lives and there is no escaping how embedded their storytelling can be. The organizations they were in, shared classes, the inner workings of the educational space, they know what others choose to hide and therefore deserve the utmost support. They are the most dedicated and continue to persevere for the justice of the story, even when odds of higher education blacklisting are against them.
At the intersection of trauma-informed reporting and sexual assault on college campuses you will find student journalists, and behind them should be administrators showing full support—regardless of how negative a story may make the campus look.
We can only reach full accountability with transparency and recognizing that above all, you are dealing with young people's lives and what you choose to do or not will matter.
On this upcoming student press freedom day on February 26, I hope that student newsrooms across the globe can feel better supported by their institutions and that those same places end their practices of leaving students in dissipation when they ask for help.
It is my belief that student journalists have the ability to empower people to tell their stories in ways other outlets do not, and it is my wish that students, especially young women, remember their strength.
Sam Stroozas is a freelance journalist and graduate student at Northwestern University studying social justice and investigative reporting. She was born and raised in Hudson, Wisconsin, but currently calls Chicago home.
The views expressed in this article are the writer's own.