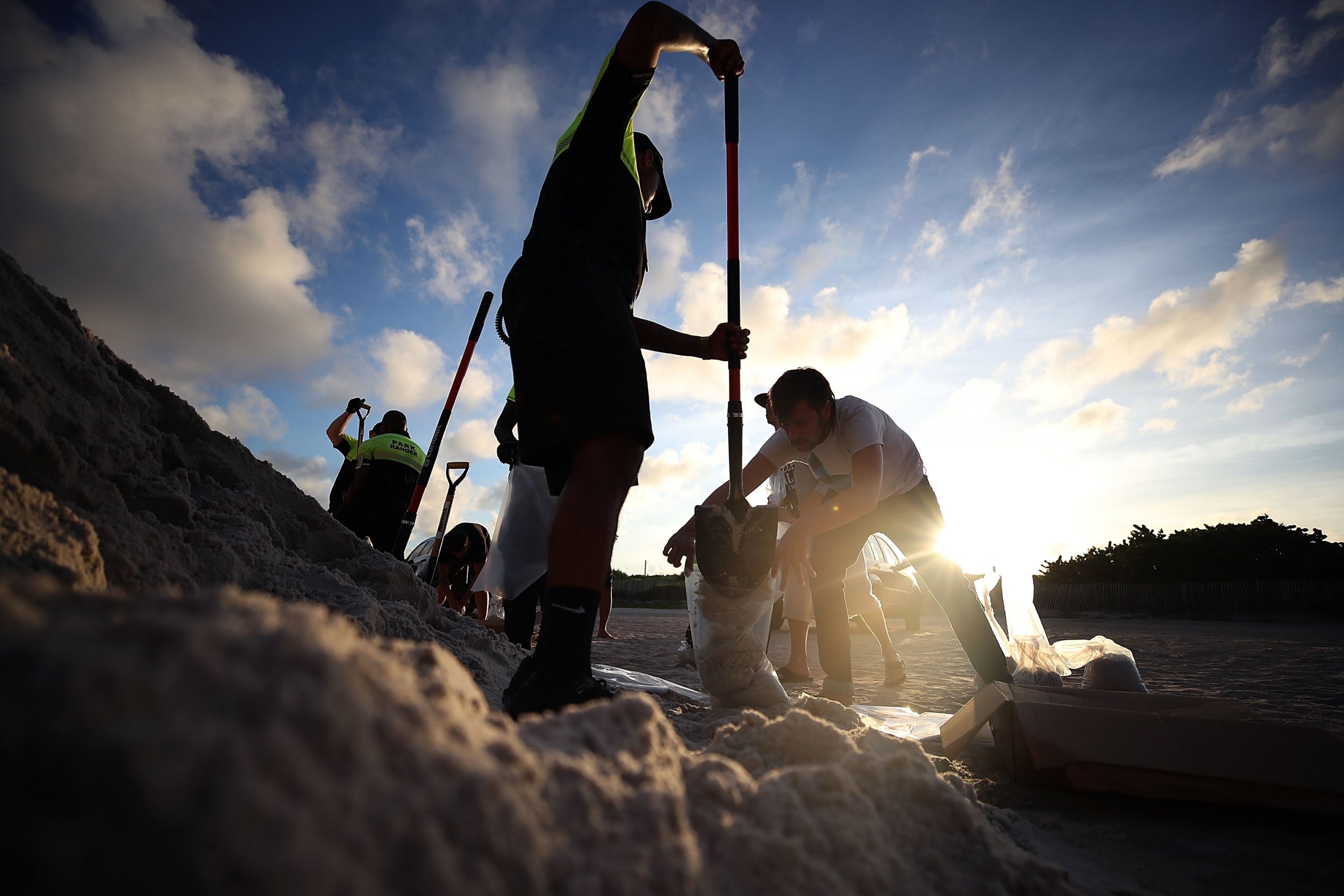 Florida residents are bracing for Hurricane Irma's expected collision with the coast by boarding up their homes and hitting the road. The record-breaking storm, which has already killed 10 people, is expected to reach Florida this weekend. Individuals in the path of destruction are being asked to flee, but there are ways for others to prepare for the worst:
Should I Wait Out the Hurricane?
If there is an evacuation order for your region, don't consider staying. Irma is forecast to bring winds up to 185 mph, and it's better to leave with some doubt than stay with regret. If your home is close to sea level or in a flood-prone location, those who saw Hurricane Harvey in Houston suggest that residents leave early to minimize the risk of getting stuck. If you live in a mobile home or lack a structurally stable building, evacuate quickly, even if you've waited out hurricanes in the past.
"I'm a Floridian. I'm no stranger to hurricanes," Florida resident Robert Norvell told the Palm Beach Post. "This is different. There's a different feeling to this."
If you are forced to remain, storm safety rules are the same: Remain inside a secure shelter and stay away from windows. Even when it seems like the hurricane has calmed, stay in a safe place; you could simply be in the eye of the storm, which provides a brief lull. Make sure you learn the location of shelters in your area in advance.
What Do I Take With Me?
Everyone should create a hurricane evacuation kit that allows for a few days' survival on the road. The American Red Cross suggests bringing nonperishable food, a gallon of water per evacuee per day, medical supplies, cash, keys and vital documents like bank account numbers and Social Security cards.
"In Florida, we always prepare for the worst and hope for the best," Governor Rick Scott said during a press conference. "And while the exact path of Irma is not absolutely known at this time, we cannot afford to not be prepared."
Heavy traffic is anticipated during evacuations, and people should monitor the radio for storm updates and local news. Do not use cruise control or drive on flooded streets, as it can increase your risk of losing control of your vehicle, according to the National Center for Injury Prevention and Control.
How Do I Prepare My Home for a Hurricane?
If you need to brace your home for the storm, sandbags and plywood may be available at distribution sites in your area. Local hardware stores sell empty bags for DIY sand barriers, Florida Today reported. They can be stacked on a waterproof tarp to create a barrier against mild flooding. Board up your windows using plywood in order to protect homes from wind damage and debris.