How to Survive North Korea Missiles According to Japanese Manga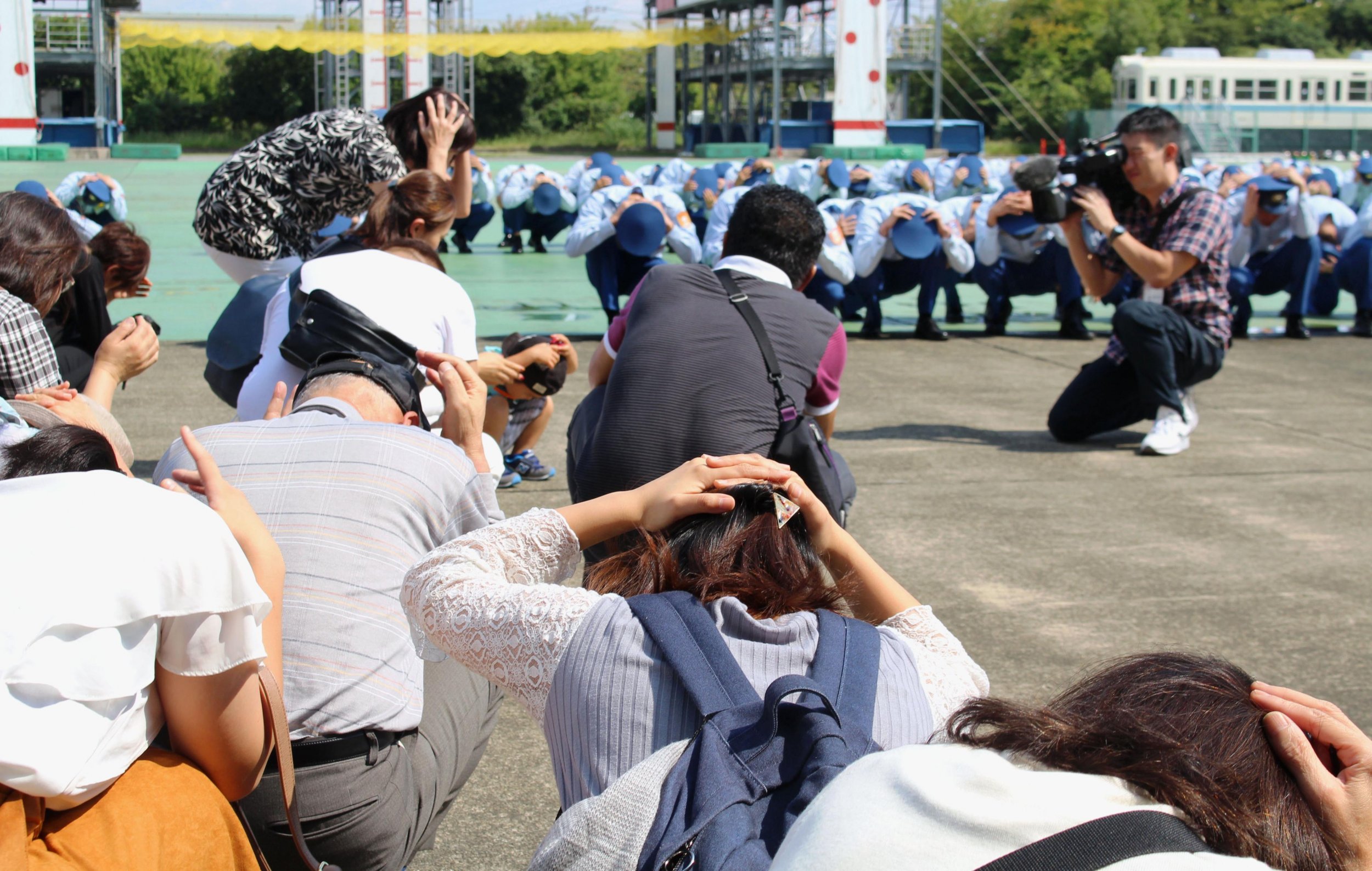 Japanese officials have resorted to using comics to disseminate a survival guide in the event North Korea leader Kim Jong Un decides again to fire missiles in their direction.
The four-page manga comic, titled In Case a Missile Flies Over, features animated characters ducking and shielding themselves with cushions.
"Cover your head," advises one strip of the manga by Japanese artist Manabu Yamamoto published earlier this month.
Characters look startled as a North Korean missile launch, loudspeakers and sirens sound and a television anchor reports the news. On one page, a teacher instructs his students to crawl underneath their desks. On another, fishermen hide behind a ship's wheelhouse and farmers take shelter in a field trench.
The government of Hokkaido, the country's northernmost island—which has already seen two North Korean missiles fly over—distributed electronic copies of the manga to be printed out by schools, fishery associations and other groups. It is intended for all 5.5 million residents on the island.
"We decided to release the manga after hearing from our residents that the current manual is hard to understand," Hokkaido official Kiyomi Tanabe said, according to a Agence France-Presse report on Thursday.
Japan in June readied itself for a nuclear attack by publishing precise instructions on how to stay safe in 70 newspapers and airing the details on 43 television stations. The advice was similar: If inside a building, lie down on the floor, protect your head and keep far from windows.
The manga comes after Pyongyang fired ballistic missiles over Hokkaido on September 15 and August 29. The August missile was the first to cross over Japan. The one in September flew the farthest of any North Korean intermediate-range missile—far enough to have reached the U.S. territory of Guam—and was the first since Pyongyang's sixth and most powerful nuclear test, which prompted the United Nations to impose new sanctions on the country.
An article by the North Korea state-controlled news agency KCNA on Thursday warned that the U.S. would face an "unimaginable" strike in retaliation for engaging in naval drills using the American aircraft carrier USS Ronald Regan and for "creating tension on the eve of war" by running evacuation drills for civilians in South Korea.
Japan plans to use the public address system set up for earthquakes and tsunamis should North Korea set off another missile.
The chances of anyone surviving a nuclear attack in the targeted area, however, are slim.