How the Swedish 'Serial' Acquitted a Man of Murder After 13 Years in Prison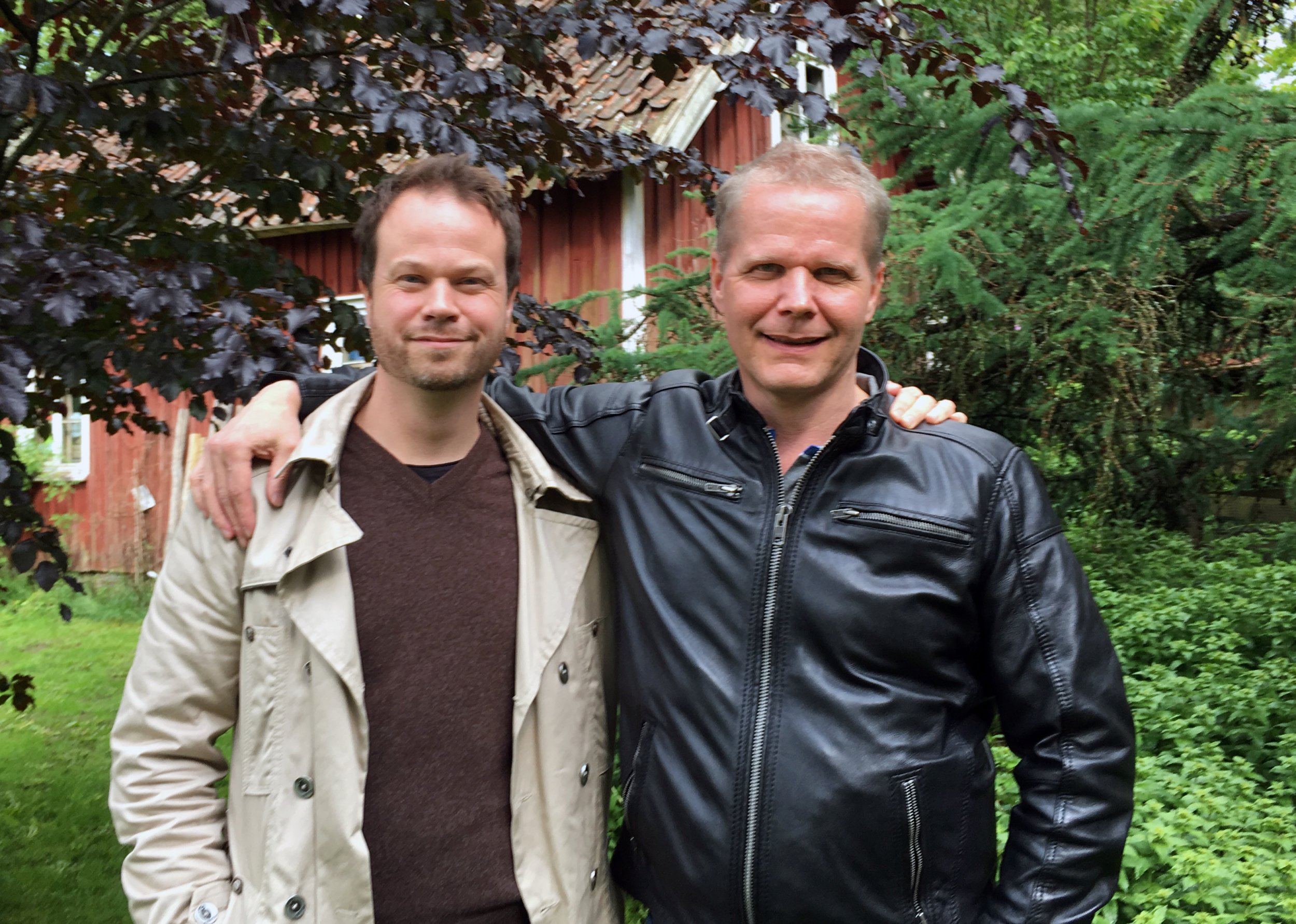 A man murdered. A suspect wrongfully imprisoned for 13 years. A podcast conducting its own clandestine investigation into the decade-old case. It seems like the plot for the kind of Scandi noir drama that has gripped the world over the last few years, but this is no work of fiction.
At 2 p.m. local time Thursday, the Swedish court of appeals announced the exoneration of Kaj Linna, a man previously convicted of murder and robbery, thanks, in part, to the detective work of a true-crime podcast similar to Serial, the hugely popular U.S. series that investigated the imprisonment of Baltimore high school student Adnan Syed for the murder of his girlfriend.
Spår, hosted by investigative journalists Anton Berg and Martin Johnson, and produced by the podcasting platform Acast, dedicated its five-episode first season to examining the 2004 murder of Roger Lindberg in Kalamark, in northern Sweden, and the subsequent conviction of Linna. Lindberg's brother, Sune, was also attacked but survived.
Linna was sentenced to life imprisonment based on the key testimony of a man who claimed he overheard Linna discussing plans to rob the brothers. However, when interviewed by Berg and Johnson for Spår in 2015, the witness—identified only as Nils—appeared to undermine evidence he gave to police at the time of the investigation. This led the Supreme Court to order the retrial that resulted in Linna's conviction being overturned Thursday.
The court of appeals ruled that the evidence presented at trial was "insufficient," as the conviction hinged on the now questionable testimony of Nils. (No DNA evidence placed Linna at the scene, nor were there any eyewitnesses.)
Linna's case marks the first time a true-crime podcast has been directly involved in securing the exoneration of an imprisoned murder suspect. In Sweden, Linna's 13 years behind bars is the longest time a convict has spent in jail before being granted a retrial.
Related: "Making a Murderer" lawyers respond to criticism from Steven Avery
"I'm so happy for Kal and his family today," Berg told Newsweek by phone from Sweden Thursday evening, between celebratory sips of champagne.
Berg described how Nils, the main witness in Linna's trial, originally told police he had tried to convince Linna not to rob the brothers and took him on a trip to where they lived to convince him they had nothing valuable to steal. He repeated these claims under oath at trial. Linna denies any such conversation or trip taking place.
Berg says that when he and Johnson interviewed Nils, he "started to tell us a different story" to the one he told in court. Nils asked the journalists to turn off their recording so he could share new information. Berg says he turned off the recorder he was using, but a second recorder placed in the background, continued to run.
"He suddenly said, 'OK, pause the recorder, I have something to say to you, and I don't want it on tape.' He said, 'Well, I had a different agenda on this journey, me and my dad, we wanted to go and buy drugs," says Berg. The witness previously told the court there was no other reason why he made the alleged trip to Kalamark where the Lindberg brothers lived.
The audio was used by Linna's lawyer to request an appeal against his original conviction and played in court at the retrial. In the process, a new precedent was set as Spår's involvement in the case achieved what Serial did not—overturning a conviction.
"We owe Serial so much," says Berg, however. "Without it we couldn't have done this. In order to get sponsors or the people that finance our podcast, they had to see something like Serial."
Acast co-founder and Spår producer Karl Rosander says the court decision legitimizes the excellent journalism that is being done in audio form. He hopes this could be a landmark moment that achieves for podcasting what the Washington Post's coverage of the Watergate scandal did for the print medium.
"We actually made a difference—we released a guy that was in jail," says Rosander. "It's so important because it makes podcasts more [respected] and trusted as a media [format]."
A Case Unsolved
On Thursday, after the court of appeals announced Linna was free, Spår released a special follow-up episode: An interview with Kaj Linna.
Berg and Johnson met and recorded their conversation with Linna in the 16-day period between the end of the retrial and the court's decision to overturn the conviction Thursday; during this time Linna was freed from prison.
"I think I recorded the most beautiful moment I ever recorded in my microphone," says Berg.
"[Linna] dreamt of a few things when he was in jail, and one of them was to go swimming again. We went to a lake in the middle of Sweden, and he and one of his sons went into the water...that was his first swim in 13 years. It was great to witness and record."
Linna, Berg says, now plans to leave Sweden and move to Spain, believing he was treated unjustly by the Swedish justice system.
But with Linna now free, police are again investigating the murder of Roger Lindberg and the assault of his brother, Sune. The key witness in the first trial could hold the key to the truth.
In the original investigation, Sune Lindberg recalled hearing the voice of a man the brothers had previously done business with when he and his brother were attacked.
The man, identified only as Bertil, gave the police an alibi and said he suspected Linna. He told officers to speak to another man—the key witness, Nils—who, he claimed, had more information about Linna's involvement. It was Nils's testimony that jailed Linna.
"I'm confident if the police want to solve this, they will do it," says Berg. "This needs to get solved."
Berg and Johnson may even turn on their recorders for another season of Spår following the latest developments.