Mount Everest: Nepal Set to Finally Measure World's Highest Mountain Itself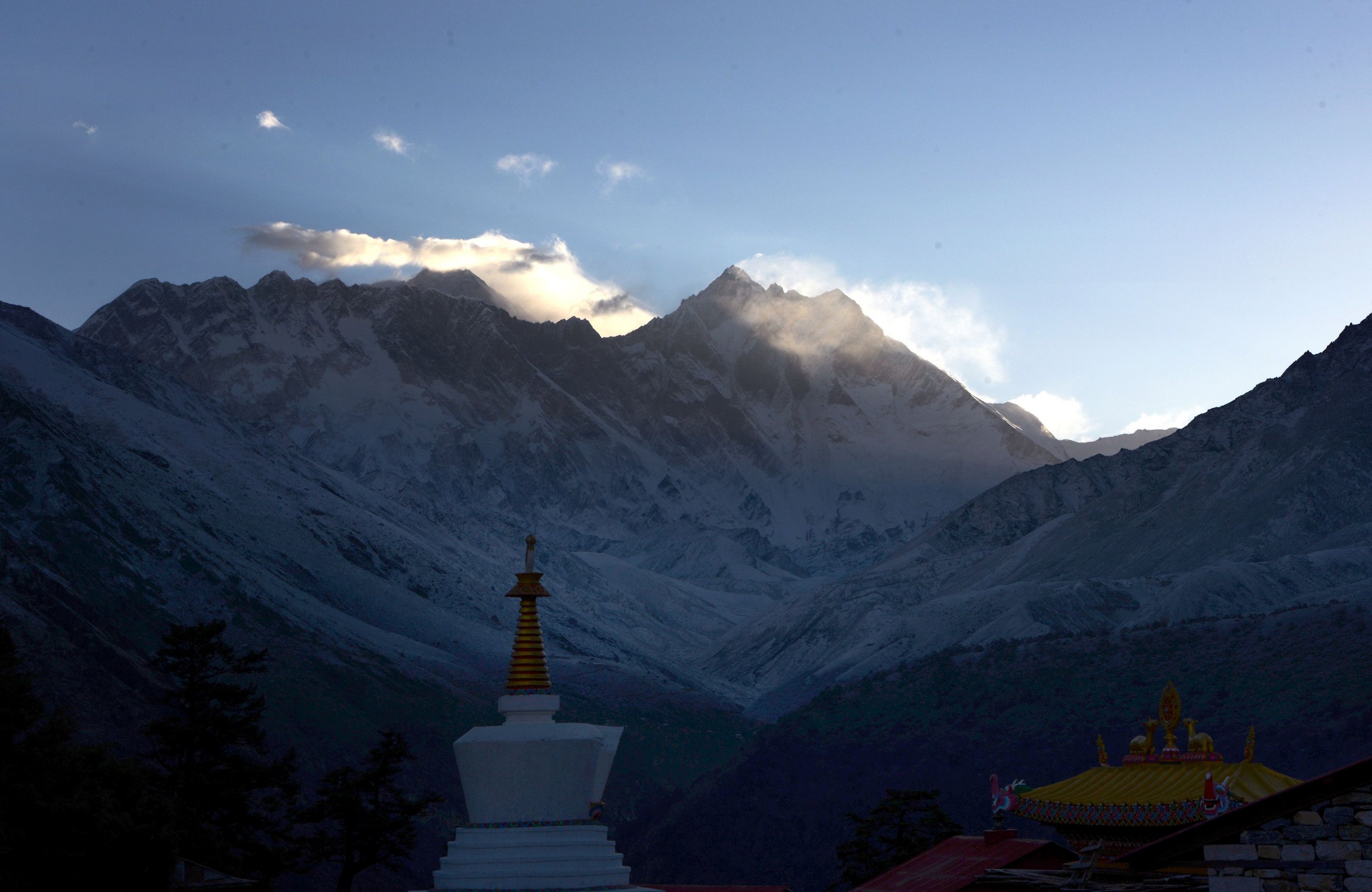 Nepali surveyors are planning to measure Mount Everest for the first time without foreign interference this climbing season, in what the country hopes will settle an international dispute about the height of the world's tallest mountain once and for all.
Today, the mountain is widely recognized as 29,029 feet high, but teams from China, Denmark, Italy, India, and the United States have arrived at other calculations slightly higher and lower than that number. In 1999, American scientists added on another six feet and in 1992, Italy took seven feet off the height. Throughout all of the arguments surrounding the height of the mammoth mountain, Nepalese experts have always been excluded from the measurement expeditions.
The height of the mountain is integral to the nation's pride and pockets—a few feet can be the difference between a climber deciding to spend money to trek in Nepal or China, whose borders share Everest.
"Mount Everest is our treasure," Buddhi Narayan Shrestha, the former director general of Nepal's Department of Survey, which is overseeing the measuring expedition, told The New York Times. "What will happen if foreign experts continue to reduce the height of our mountain without us participating?"
In 2005, China measured the mountain as 29,017 feet, the measurement from the rock base. Last year, it backed down amid pressure from Nepal and a decrease in the number of climbers opting to scale the mountain on the Tibet side.
Over the next month, Nepali surveyors will gather measurements from the Himalayan country's southern plains, where they will calculate sea level. During climbing season, dependent on weather, a team of trained Sherpas will bring a GPS receiver to the summit and put it on the ice for an hour to calculate the height of the sea from satellites and measurements of gravity at the base, The Times reported.
It is estimated to cost $250,000 to measure Everest.
The expedition will also be the first time surveyors have measured the mountain since the 7.8 magnitude earthquake in April 2015, which some have said may have altered the peak's height.