How a Terror Attack Saved French President Nicolas Sarkozy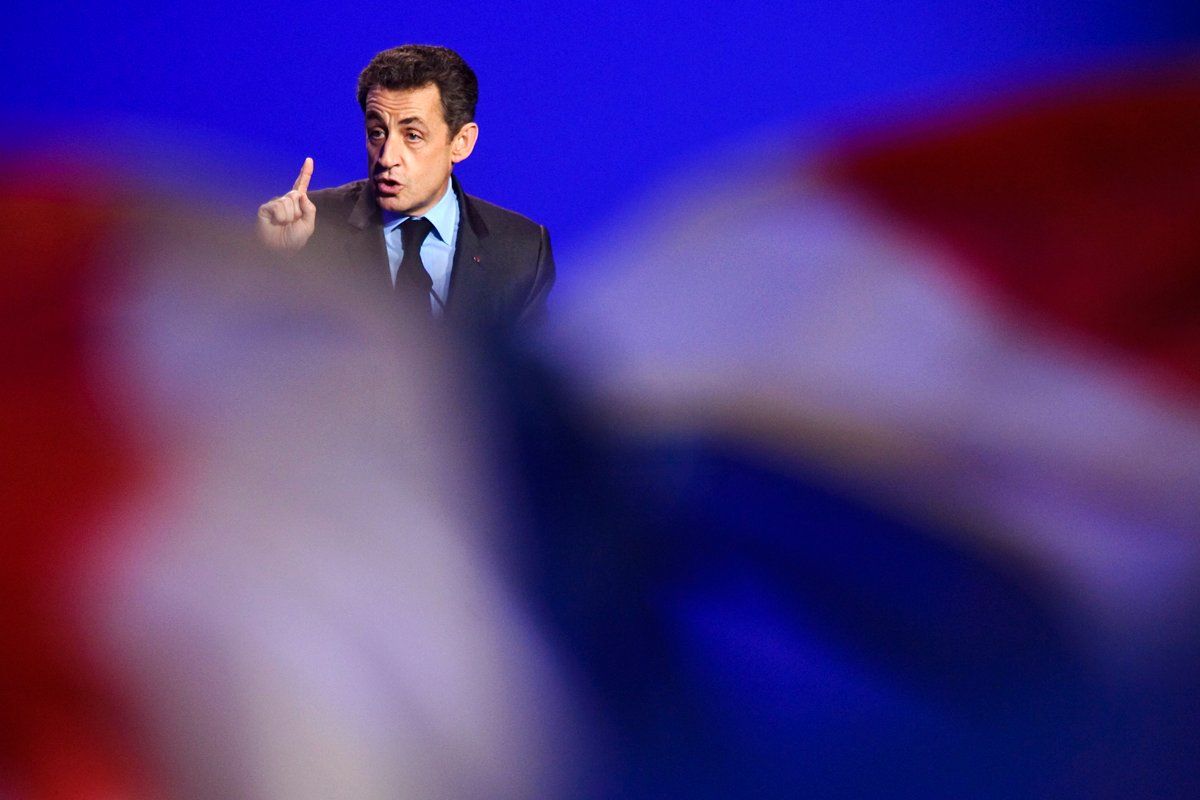 Has Mohamed Merah saved Nicolas Sarkozy? It is, of course, a tasteless question. The cold-blooded killings of three French paratroopers were vile enough; but what Merah did at Toulouse's Ozar Hatorah Jewish school–where he murdered Rabbi Jonathan Sandler, his two young sons Gabriel and Arieh, and a seven-year-old pupil named Myriam Monsonego–surely lies beyond the realm of political calculation.
I cannot bear to picture in my mind how he chased that defenseless little girl, grabbed her by the hair, switched weapons when his pistol jammed, and then shot her in the head. That he filmed this act of savagery turns my stomach.
Yet after the horror we must consider the consequences. For the possibility cannot be ignored that a killing spree by an Islamist terrorist may decide the outcome of the French presidential election.
Merah's vile crimes have reminded French voters just how vulnerable they are to the jihadist threat. In recent years, their security forces have done a good job of foiling terrorist plots like the 2000 plan to blow up Strasbourg Cathedral and the 2001 attempt to destroy the U.S. embassy in Paris. The last successful attacks on French soil were back in 1995.
Now Merah has confirmed what many have long feared: that in France,just as in the rest of Europe, Muslim immigrant communities have been successfully penetrated by extremist groups like Jund al-Khilafah, the al Qaeda-affiliated group that claimed responsibility for his attacks.
The French Nightmare: Merah was born and raised in France. He seems to have taken the familiar route from educational under-achievement to petty crime, radicalization in jail, and recruitment by terrorists. Two years ago he was captured in Afghanistan and handed over to the French authorities. Yet he was able to return to northwest Pakistan in 2011. Incongruously, in the weeks before the attacks, he was seen in a nightclub and even took a skiing trip to Switzerland. It was in Geneva that he bought the GoPro camera with which he filmed his victims' last minutes.
In all of this, Merah personifies the French nightmare: outwardly Western, smirking, skiing, and surfing the Internet, yet signing his final tweet "Mohamed Merah-Forsane Alizza," an allusion to another jihadist group, the Knights of Glory.
Yet Merah's historical significance may be rather different from what he intended. His hope was clearly to become a YouTube martyr, aiming not so much for the traditional 72 virgins as for 72,000 Facebook likes. His unintended achievement may be to save the career of Nicolas Sarkozy.
Ideals of Humanity: I have yet to meet a Frenchman who likes Sarko. Mocking "President Bling Bling" has become a national sport. Le tout Paris believes that he masterminded the destruction of Dominique Strauss-Kahn, whose presidential ambitions effectively ended when he was charged with raping a New York chambermaid. This is just the kind of un-French behavior people cannot stand. (I refer here to Sarkozy's behavior in tipping off the cops, not DSK's in touching up the maid.)
Six weeks ago, le petit Nicolas was still trailing in the polls, far behind the plan B socialist François Hollande, who is campaigning for a 75 percent tax rate for the rich. Yet last week, for the first time since the election campaign began, Sarkozy pulled ahead. True, he had been narrowing the gap steadily since late February by tacking to the right. But it was surely his response to the Toulouse murders that gave him the lead.
"If France counts in the world," Sarkozy declared after the attack, "it is because France gives its name to … the most beautiful ideals of humanity … The values of France have been attacked … We must be implacable in defending our values." His audience lapped it up.
This election isn't over, needless to say. And remember: the French system is different from the American in that there are two rounds of voting. In the first round voters will choose between ten candidates. Only the top two go through to the second round. Right now the pollsters still say Hollande will win that duel by 54 to 46 percent. But six weeks ago, he led by 59 to 41. The momentum is with Sarko.
All now depends on how far the Toulouse attacks have shifted public interest from the ailing economy (where Sarko is weakest) to national security (where he trounces Hollande).
If the French ultimately decide that taxing the rich matters more than rooting out the jihadists in their midst, then they'll be ditching not only Sarkozy but also those "beautiful ideals of humanity" they used to stand for.
How a Terror Attack Saved French President Nicolas Sarkozy | World