How Top 40 Radio Democratized Music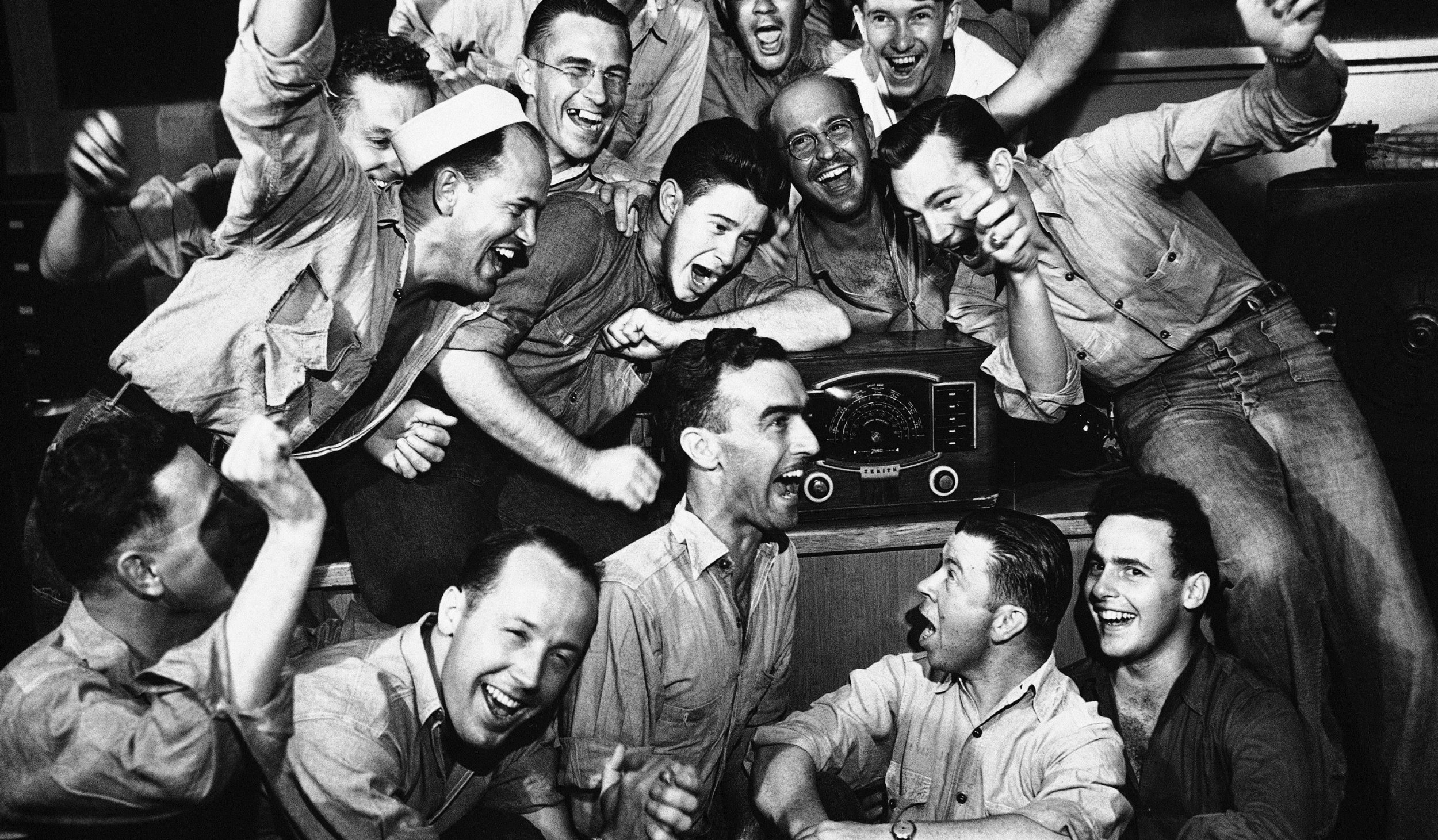 Nearly every history of Top 40 launches from an anecdote about how radio station manager Todd Storz came up with the idea sometime between World War II and the early 1950s, watching with friends in a bar in Omaha as customers repeatedly punched up the same few songs on the jukebox.
A waitress, after hearing the tunes for hours, paid for more listens, though she was unable to explain herself. "When they asked why, she replied, simply: 'I like 'em.' " As Storz said on another occasion, "Why this should be, I don't know. But I saw waitresses do this time after time." He resolved to program a radio station following the same principles: the hits and nothing but the hits.
Storz's aha moment has much to tell about Top 40's complicated relationship to musical diversity. He might be seen as an entrepreneur with his ear to the ground, like the 1920s furniture salesman who insisted hillbilly music be recorded or the 1970s Fire Island dancer who created remixes to extend the beat. Or he could be viewed as a schlockmeister lowering standards for an inarticulate public, especially women — so often conceived as mass-cultural dupes.
Though sponsored broadcasting had been part of radio in America, unlike much of the rest of the world, since its beginnings, Top 40 raised hackles in a postwar era concerned about the numbing effects of mass culture. "We become a jukebox without lights," the Radio Advertising Bureau's Kevin Sweeney complained. Time called Storz the "King of the Giveaway" and complained of broadcasting "well larded with commercials."
Storz and those who followed answered demands that licensed stations serve a communal good by calling playlist catholicity a democracy of sound: "If the public suddenly showed a preference for Chinese music, we would play it . . . I do not believe there is any such thing as better or inferior music."
Top 40 programmer Chuck Blore, responding to charges that formats stifled creative DJs, wrote, "He may not be as free to inflict his musical taste on the public, but now, and rightfully, I think, the public dictates the popular music of the day."
Mike Joseph boasted, "When I first go into a market, I go into every record store personally. I'll spend up to three weeks doing interviews, with an average of forty-five minutes each. And I get every single thing I can get: the sales on every configuration, every demo for every single, the gender of every buyer, the race of every buyer. . . . I follow the audience flow of the market around the clock."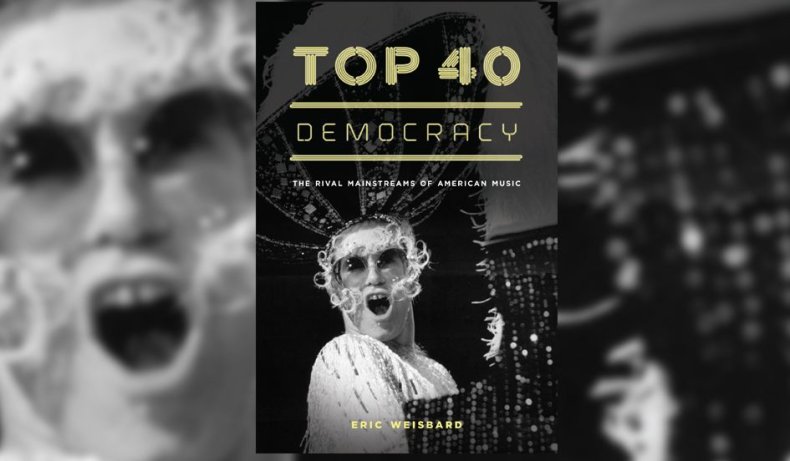 Ascertaining public taste became a matter of extravagant claim for these professional intermediaries: broadcasting divided into "day-parts" to impact commuters, housewives, or students.
Complicating the tension between seeing formats as pandering or as deferring to popular taste was a formal quality that Top 40 also shared with the jukebox: it could encompass many varieties of hits or group a subset for a defined public. This duality blurred categories we often keep separate.
American show business grew from blackface minstrelsy and its performative rather than innate notion of identity — pop as striking a pose, animating a mask, putting on style or a musical. More folk and genre-derived notions of group identity, by contrast, led to the authenticity-based categories of rock, soul, hip-hop and country.
Top 40 formats drew on both modes, in constantly recalibrated proportions. And in doing so, the logic of formats, especially the 1970s format system that assimilated genres, unsettled notions of real and fake music.
Go back to Storz's jukebox. In the late 1930s, jukeboxes revived a record business collapsed by free music on radio and the Great Depression. Jack Kapp in particular, working for the US branch of British-owned Decca, tailored the records he handled to boom from the pack: swing jazz dance beats, slangy vernacular from black urban culture and significant sexual frankness.
This capitalized on qualities inherent in recordings, which separated sound from its sources in place, time and community, allowing both new artifice — one did not know where the music came from, exactly — and new realism: one might value, permanently, the warble of a certain voice, suggesting a certain origin.
Ella Fitzgerald, eroticizing the nursery rhyme "A-Tisket, A-Tasket" in 1938 on Decca, with Chick Webb's band behind her, could bring more than a hint of Harlem's Savoy Ballroom to a place like Omaha, as jukeboxes helped instill a national youth culture. Other jukeboxes highlighted the cheating songs of honky-tonk country or partying R&B: urban electrifications of once-rural sounds.
By World War II, pop was as much these brash cross-genre jukebox blends as it was the Broadway-Hollywood-network radio axis promoting Irving Berlin's genteel "White Christmas."
Todd Storz's notion of Top 40 put the jukebox on the radio. Records had not always been a radio staple. Syndicated network stations avoided "canned music"; record labels feared the loss of sales and often stamped "Not Licensed for Radio Broadcast" on releases.
So the shift that followed television's taking original network programming was twofold: local radio broadcasting that relied on a premade consumer product. Since there were many more records to choose from than network shows, localized Top 40 fed a broader trend that allowed an entrepreneurial capitalism — independent record-label owners such as Sam Phillips of Sun Records, synergists such as American Bandstand host Dick Clark, or station managers such as Storz — to compete with corporations like William Paley's Columbia Broadcasting System, the so-called Tiffany Network, which included Columbia Records.
The result, in part, was rock and roll, which had emerged sonically by the late 1940s but needed the Top 40 system to become dominant with young 45 rpm-singles buyers by the end of the 1950s.
An objection immediately presents itself: Was Top 40 rock and roll at all, or a betrayal of the rockabilly wildness that Sam Phillips's roster embodied for the fashioning of safe teen idols by Dick Clark? Did the format destroy the genre?
The best answer interrogates the question: Didn't the commerce-first pragmatism of formatting, with its weak boundaries, free performers and fans inhibited by tighter genre codes? For Susan Douglas, the girl group records of the early 1960s made possible by Top 40 defy critics who claim that rock died between Elvis Presley's army induction and the arrival of the Beatles.
Yes, hits like "Leader of the Pack" were created by others, often men, and were thoroughly commercial. Yes, they pulled punches on gender roles even as they encouraged girls to identify with young male rebels. But they "gave voice to all the warring selves inside us struggling."
White girls admired black girls, just as falsetto harmonizers like the Beach Boys allowed girls singing along to assume male roles in "nothing less than musical cross-dressing." Top 40's "euphoria of commercialism," Douglas argues, did more than push product; "tens of millions of young girls started feeling, at the same time, that they, as a generation, would not be trapped."
Top 40, like the jukebox before it and MTV afterward, channeled cultural democracy: spread it but contained it within a regulated, commercialized path.
Reprinted with permission from Top 40 Democracy by Eric Weisbard, © 2014 by The University of Chicago Press. All rights reserved.