How to Track Your Second Stimulus Check
If Congress passes a new relief package, eligible Americans will see another stimulus check and those hoping to keep tabs of the status of their payment can do so using the IRS' website.
Legislators reached an agreement on Sunday on a $900 billion package that included another round of direct payments, albeit smaller ones than those sent out as part of the previous Coronavirus Aid, Relief, and Economic Security (CARES) Act. Instead of $1,200 payments for individuals, the next round of direct payments will be $600 for eligible individuals. Eligible recipients would also be given $600 for each eligible dependent child, an increase of $100 compared to the CARES Act.
It'll likely take at least a week after the package passes for the Treasury Department to start sending out payments, according to a timeline Secretary Steve Mnuchin gave in August. So, it's possible people may receive a payment before the end of the year, but people won't receive the money in time for Christmas.
Mnuchin offered a similar timeline to the one he gave in August during an interview with CNBC's Squawk on the Street on Monday. He said he expected payments to start going out during the "beginning of next week," adding that it's "very fast."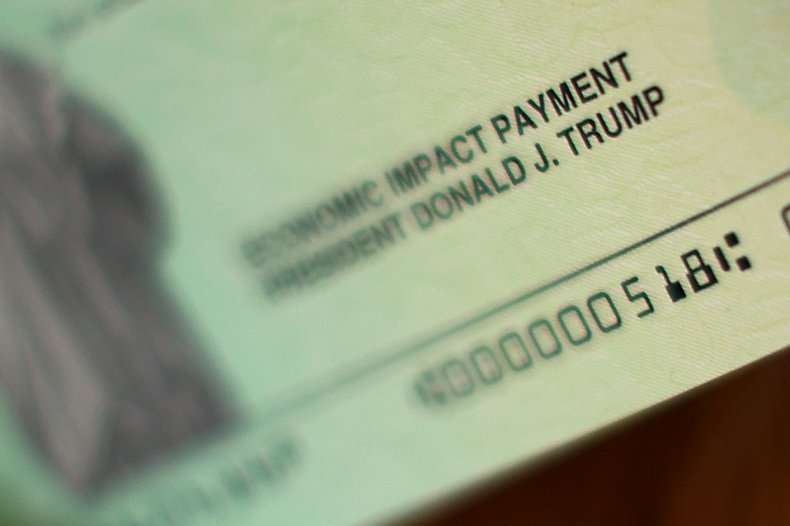 Congress is expected to hold votes on the package in both chambers on Monday. As a bipartisan, bicameral package, legislators seemed confident it would pass. If President Donald Trump puts his signature on it, people will be able to check the status of their payment using the "Get My Payment" tool on the IRS' website.
The tool was made available for the first round of payments and enables people to see the status of their payment and what type of payment they'll be getting. Once a person clicks on the blue "Get My Payment" button, they'll be taken to a screen that reminds them the website is for authorized use only and they'll have to click a blue "OK" button.
From there, they'll be asked to provide their social security number or individual tax ID number, date of birth, street address and zip or postal code. If a person inputs information that doesn't match what the system has, a red message will appear indicating that the information is wrong. Information that's inputted must match exactly what the IRS has on file, so for example, if a person enters "123 N Main St" and the IRS has "123 North Main St." it may not register. Too many tries without inputting the proper information can lead to a screen that asks the person to try again in 24 hours.
With the correct information inputted, people will be taken to a screen that shows a person's payment status and whether it's been scheduled or if the service can't determine a person's status.
Tracking information is updated only once a day, so the IRS advises people that it's unnecessary to check multiple times a day.