How to Track Your Social Security Stimulus Check
By Wednesday, millions of Social Security beneficiaries should have already received economic impact payments allocated to eligible United States residents under the Coronavirus Aid, Relief, and Economic Security (CARES) Act. The majority of those who have not are due to receive their checks beginning in late May; some could see rebates as early as this week, according to federal officials.
Congress passed the CARES Act in late March to alleviate financial consequences to state governments, certain establishments and individuals caused by the new coronavirus pandemic. The legislation was signed into law March 27, and the IRS began issuing payments several weeks later. Payments total up to $1,200 for individuals and $2,400 for married couples depending on income, with additional subsidies offered to those with dependents.
Everyone who still has not received their relief money, including beneficiaries of Social Security programs, can track their payments using an online portal established by the IRS last month. The portal asks CARES Act recipients to enter personal and bank account information before providing details about payment status, like expected date of receipt and method of distribution. Most stimulus funds were deposited into individual bank accounts, with the remainder now being mailed in waves as paper checks.
Social Security beneficiaries who are typically issued regular payments due to retirement, survivor or disability status started receiving economic impact payments on April 15 via direct deposit or Direct Express, whether or not they filed tax returns in 2018 or 2019. Last week, the Social Security Administration released guidelines explaining how and when individuals who did not submit bank account information to the IRS will receive CARES Act funds. The guidelines noted that paper checks were sent out beginning at the end of April and said they would be issued "on a staggered basis."
Many of those who receive Supplemental Security Income have already been issued their payments as well. According to the administration's guidelines, impact payments were distributed electronically to SSI recipients who usually file tax returns beginning April 15, like Social Security beneficiaries. Paper checks have been similarly issued in waves since the end of April to those who did not submit bank account information to the IRS. SSI recipients who are not required to file tax returns should have obtained their relief payments through direct deposit or Direct Express by May 13 or May 15, respectively.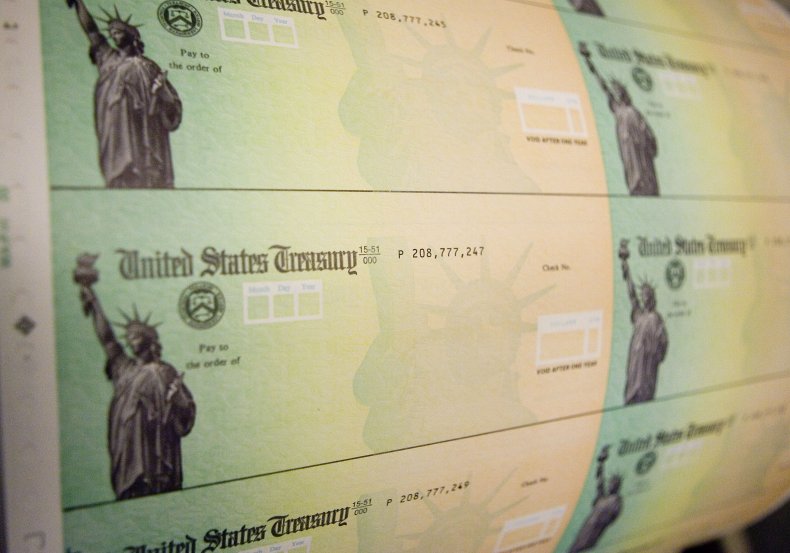 Last Thursday, the Social Security Administration shared an update regarding stimulus payments to beneficiaries whose funds are usually managed by another person, referred to as a representative payee. The announcement said beneficiaries who reside in the U.S. will receive their checks starting in late May, while beneficiaries in U.S. territories will begin receiving theirs in early June.
Some Social Security beneficiaries and SSI recipients who would have otherwise been issued a paper check could receive their relief money through an Economic Impact Payment Card, which functions like a prepaid debit card, the U.S. Department of the Treasury said on Monday. Approximately 4 million people are expected to receive payments this way, some before the end of this week. The department said EIP cards will be distributed to eligible individuals who did not submit bank account information to the IRS and whose most recent tax returns were processed by IRS Service Centers in Andover, Massachusetts, or Austin, Texas.