How A Traditional Ugandan Kingdom Became the Center of Deadly Violence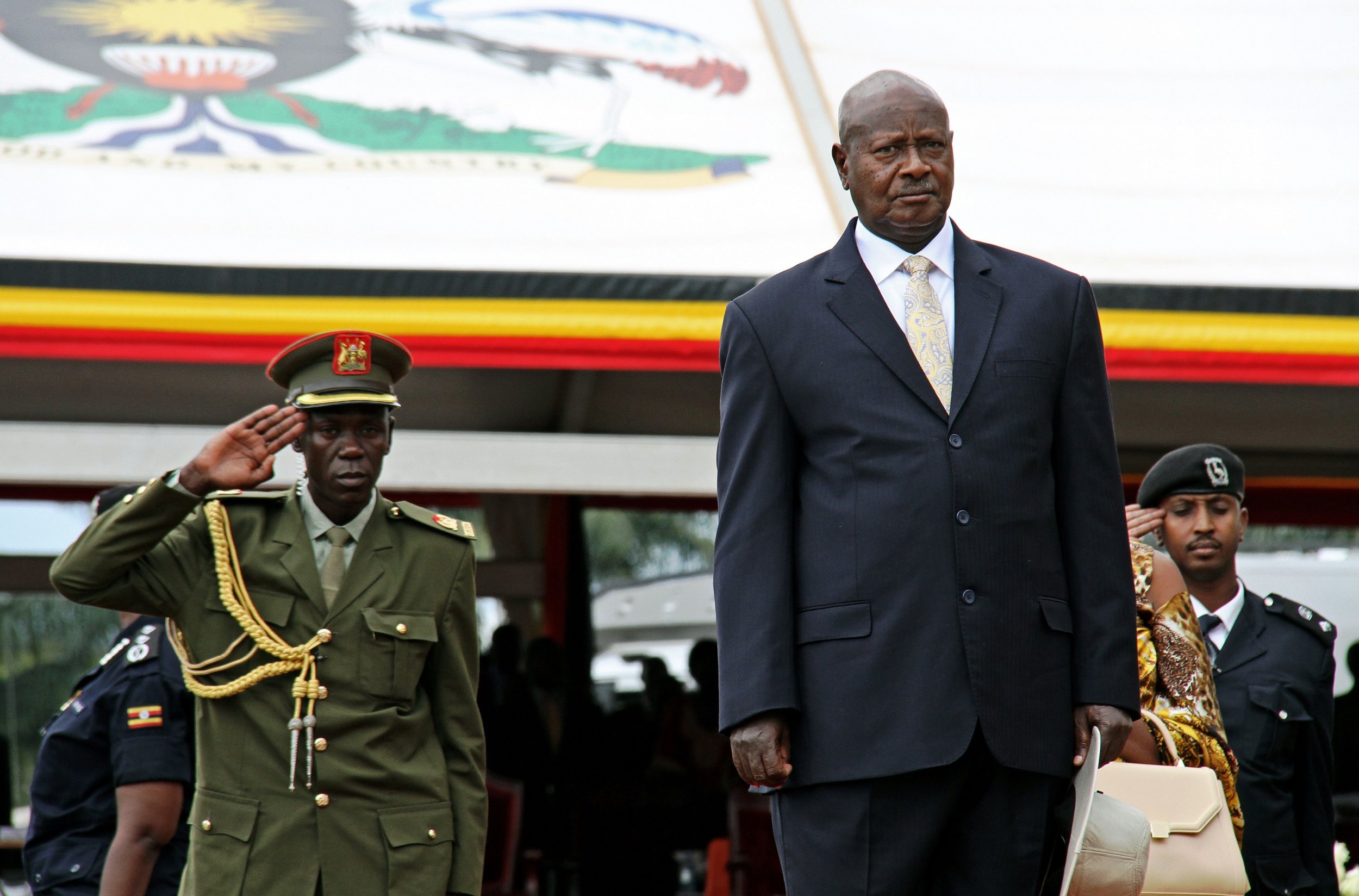 In 2009, Ugandan president Yoweri Museveni heeded to decades worth of pressure and rebellion and recognized the kingdom of Rwenzururu, which is based in the Rwenzori mountains in western Uganda.
Charles Mumbere, who worked in exile for years as a nurse's aide in Maryland and Pennsylvania, returned to the East African country to assume the throne of the 300,000-strong kingdom.
But deadly violence over the weekend between Mumbere's guards and the Ugandan police has led to the arrest of the traditional ruler amid allegations that he has promoted a separatist rebellion among his followers.
Ugandan police said Monday that at least 62 people—46 royal guards and 16 police officers—had been killed in clashes in Kasese, where Mumbere's palace is located. Authorities reportedly seized weapons, including machetes, spears and petrol bombs, after taking control of the palace and arresting Mumbere. The monarch is reportedly facing charges of treason for the outbreak of violence.
The Ugandan authorities claimed the violence was sparked by a band of Mumbere's followers attacking a police outpost in Kasese and said that the attack was motivated by the monarch's desire to create a so-called Yiira Republic—an independent state in western Uganda, on the border with Democratic Republic of Congo, inhabited by the Bakonzo ethnic group.
For its part, the kingdom has denied any secessionist ambitions. "We've never sat down as a kingdom to discuss this Yiira state," Rwenzururu kingdom spokesman Clarence Bwambale told BBC's Focus on Africa radio.
The violence has deep roots. For decades, the Bakonzo community has been fighting for autonomy from the Toro kingdom, another traditional Ugandan monarchy that is based in West Africa. The independence movement was suppressed around the time of Uganda's independence in 1962, but gradually re-established itself over the course of following decades.
Museveni called for an investigation into Rwenzururu's claim to a kingdom in the mid-2000s, and eventually recognized the monarchy in 2009. But violence has resurfaced recently: more than 50 people were killed between February and March, around the time of Uganda's elections, in which Museveni was successful.
The Ugandan president, who has ruled the country since 1980, warned traditional rulers in the region not to agitate for independence following his re-election. The Rwenzururu monarchy has backed opposition parties over Museveni, and the president accused opposition leader Kizza Besigye—whom he defeated in February's disputed election—of promising to give independence to the Yiira republic were he to be elected, a claim denied by Besigye.