How Russian State Media Got Exclusive Access to the Oval Office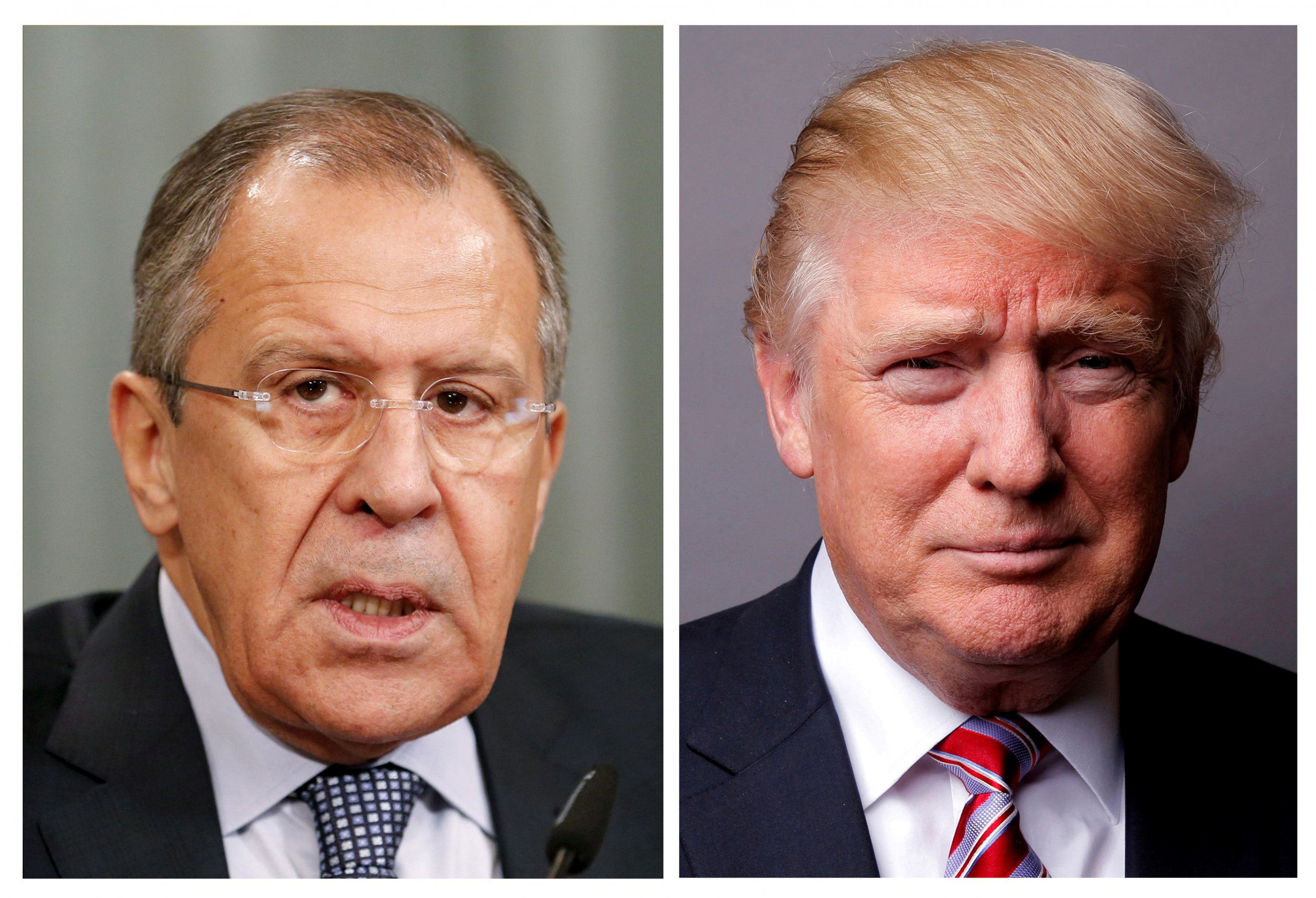 Updated| Russia has ridiculed the U.S. media after a bitter row about the exclusive access to the Oval Office given to a photographer with a Russian state news outlet.
Alexander Scherbak, a photographer with Russia's Itar-Tass, was the only media representative at the first ever meeting between Russia's Minister of Foreign Affairs Sergey Lavrov and U.S. President Donald Trump on Wednesday.
Read More: Who is Sergey Lavrov, Russia's top diplomat, meeting Donald Trump
Tass later published the pictures on its website but U.S. media outside the Oval Office had to rely on the Russian delegation for images of the meeting, prompting questions by White House staff who served under Barack Obama and Joe Biden about permitting Tass to attend a closed-door meeting.
Commenting on the furore, the White House denied that Russian media were invited to the meeting, and pointed out that Scherbak was introduced as Lavrov's photographer.
"We were not informed by the Russians that their official photographer was dual-hatted and would be releasing the photographs on the state news agency," a Trump administration official told the Washington Post on the condition of anonymity. CNN's Senior White House correspondent Jim Acosta reported that the administration did not anticipate Tass would publish the photos. "They tricked us," he quoted one administration official speaking on the condition of anonymity. "They lie."
Scherbak appears to have provided Tass with more than just coverage of Lavrov, recently shooting images for stories about the weather, business and sports.
Given the ongoing scandal around alleged ties between the Trump administration and Russia — not to mention the Trump's hostility towards the U.S. media — many American news outlets w e r e a l a r m e d t h a t their only insight into their president's meeting in the White House came from a foreign media source.
But Russia's Foreign Ministry spokeswoman Maria Zakharova dismissed criticism Thursday and claimed there was nothing unusual about Scherbak's presence. Writing on Facebook, she called the incident a "protocol shoot" and accused the U.S. "mediasphere" of working itself into a frenzy.
"We clearly stated that a photographer from the Tass agency would be with our party, who will carry out the functions of the minister's photographer in this case," Zakharova told Tass.
Russia's Foreign Ministry shared photos from the meeting with permission for free use online, not crediting Tass.
Speaking to Newsweek , Konstantin Leifer, picture director at Tass, confirmed Scherbak works as a staff photographer at Tass, covering Russian Foreign Ministry events on a regular basis, although not exclusively.
"Tass is the government-funded news agency, so government institutions and public agencies use Tass content for distribution to other Russian and foreign media on a routine basis with Tass credit and Tass permission," Leifer says.
"This week (Scherbak) was assigned by Tass editorial to cover Lavrov's visit in Washington, D.C. and was the only picture reporter in the pool of Russian reporters accompanying minister in his trip to U.S."
Due to "security and space limitations" set by the White House, the Russian delegation was given only one slot for a photographer, Leifer adds
Tass's status often ensures it receives prime access to ministerial and Kremlin events,a role it has held since Soviet times. In fact its name is an abbreviation of Telegrafnoye agentstvo Sovetskogo Soyuza - Telegraphic Agency of the Soviet Union.
Just as the Russian state often controls coverage of events within the country, it also seeks to manage coverage of Russia in the foreign domain. As a result, exclusive interviews and appearances by top Russian officials such as Lavrov, Prime Minister Dmitry Medvedev and especially President Vladimir Putin, are immediately released to the Russian public in a Russian language transcript, often with photos.
But Donald Trump's aversion to critical media is a recurring cause of controversy since he took office three months ago. The president frequently refers to critical media as "fake news" and his Press Secretary, Sean Spicer, has become known for his regular attacks on major American news outlets from the podium.
Earlier this year, Secretary of State Rex Tillerson sent reporters out of the room during his first meeting with Lavrov. During his meeting with Putin, only official photographers were allowed to attend.
Lavrov hailed his meeting with Trump as positive, referring to Trump and Tillerson being "people of action, who want to negotiate," Tass reported. He contrasted that with the Obama administration's "ideologizing" and noted that during the meeting the U.S. sanctions on Russia — imposed under Obama in retaliation for Moscow's actions in Ukraine — did not come up.
He noted that Trump told him that for the U.S. " beating terrorism " is the main objective in Syria, without mentioning the ongoing disagreement over whether Moscow-backed President Bashar al-Assad should be endorsed as a legitimate leader of the country.
This story was updated with the latest reports of the White House's reaction.