Retracted: How Trump Colluded With Russia In Plain Sight
This article by Anders Aslund, which first appeared on the Atlantic Council website, has been retracted by the Atlantic Council and removed from their website.
On February 16, the Justice Department indicted 13 Russians for interfering in the 2016 U.S. presidential election. Donald J. Trump was elected with the slightest of margins in the Electoral College, while losing the popular vote by 2.9 million.
The fundamental question is if he won thanks to collusion with the Kremlin.
Luke Harding, The Guardian's veteran correspondent in Moscow, who was expelled by the Kremlin in 2011, has written an extraordinary investigation of this drama, Collusion: Secret Meetings, Dirty Money, and How Russia Helped Donald Trump Win (Vintage Press).
Harding is probably the most qualified person for this kind of investigation. Apart from his extensive reporting for the Guardian, he has written books about Wikileaks; the murder of Alexander Litvinenko, who was poisoned by the FSB in London; the Snowden files; and the Russian mafia state. In elegant prose, Harding goes through the many accusations against Trump and his company for having colluded with the Kremlin.
Harding leaves little doubt: It was collusion. He presents an overwhelming number of connections between Trump and his close associates with Russian intelligence and organized crime, and he digs into all of them with hard evidence. Initially, Trump and his associates denied it all, but since they had to admit their many meetings with Russians, their guilt appears all the more evident.
The evidence against Trump is substantial: "Putin was practically the only person on the planet to escape Trump's sweeping invective," Harding writes.
In July 2016, Trump stated publicly: "Russia if you're listening. I hope you're able to find the 30,000 [Clinton] emails that are missing. I think you will probably be rewarded mightily by our press." The Kremlin complied and dripped the emails through Wikileaks, which "was a straightforward appeal to a foreign power to commit espionage against a political opponent," Harding writes.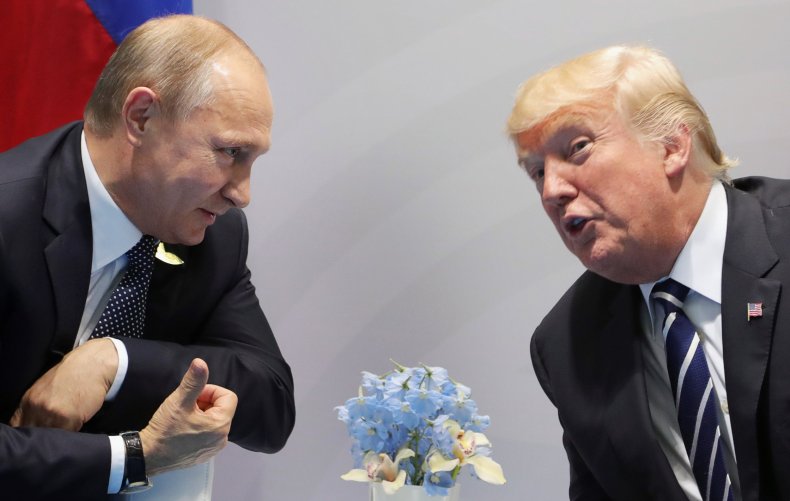 Harding met with the former British intelligence agent Christopher Steele both before and after his famous dossier came out. He reports that Steele himself thought that his dossier was 70 to 90 percent accurate.
The reasons to believe Steele are multiple and overwhelming. The intelligence agencies of no fewer than seven other countries reported collusion between the Trump campaign and Russia—namely Australia, Estonia, France, Germany, Holland, Poland, and Sweden, just about everybody but the United States.
When I read the Steele dossier, my first reflection was that several people will end up dead. One source, FSB General Oleg Erovinkin, who was close to Rosneft CEO Igor Sechin, was found dead in his car in Moscow on December 26, 2017.
Meanwhile, U.S. journalists were sent out not to report on the Steele dossier but to verify its sources, seemingly having confused the profession of journalism with that of the prosecution. If not everything is proven correct, nothing must be reported.
Another obvious connection between Russian intelligence and the Trump campaign went through Paul Manafort, who worked for the budding Ukrainian dictator Viktor Yanukovych for nine years with a reported black income of $9 million a year, now confirmed by the Mueller indictment against him.
There are so many other connections between dubious Russians and the Trump campaign, apart from Michael Flynn, Carter Page, and George Papadopoulos. Trump's partners in New York real estate were connected with the worst of Russian mafia.
But there is a great embarrassment for U.S. media in the Trump-Russia story. The media had access to the Steele dossier long before the elections, but they were so incompetent that they failed to report on it.
The three exceptions were David Corn in Mother Jones, Franklin Foer in Slate, and finally Buzzfeed, which sensibly published the whole dossier, but only in January 2017.
The mainstream U.S. media missed the greatest scandal of the 2016 election campaign because they were so stuck in medieval liturgy that it rendered them incapable of reporting the truth. Their embarrassment might be the reason why Harding's best-selling book has received so few reviews.
Harding's riveting book shows that the question is not whether the Kremlin helped Trump win the U.S. presidential election but whether it can be proved in court and whether it is punishable according to all too arcane U.S. law, which could not even sentence Al Capone for anything but tax evasion.
This book is compulsory reading for everybody who wants to understand what the Trump administration is really about.
Our only last hope is Robert Mueller and his ongoing investigation.
Anders Åslund is a senior fellow at the Atlantic Council.