How Trump Could Make U.S. Prisons Less Safe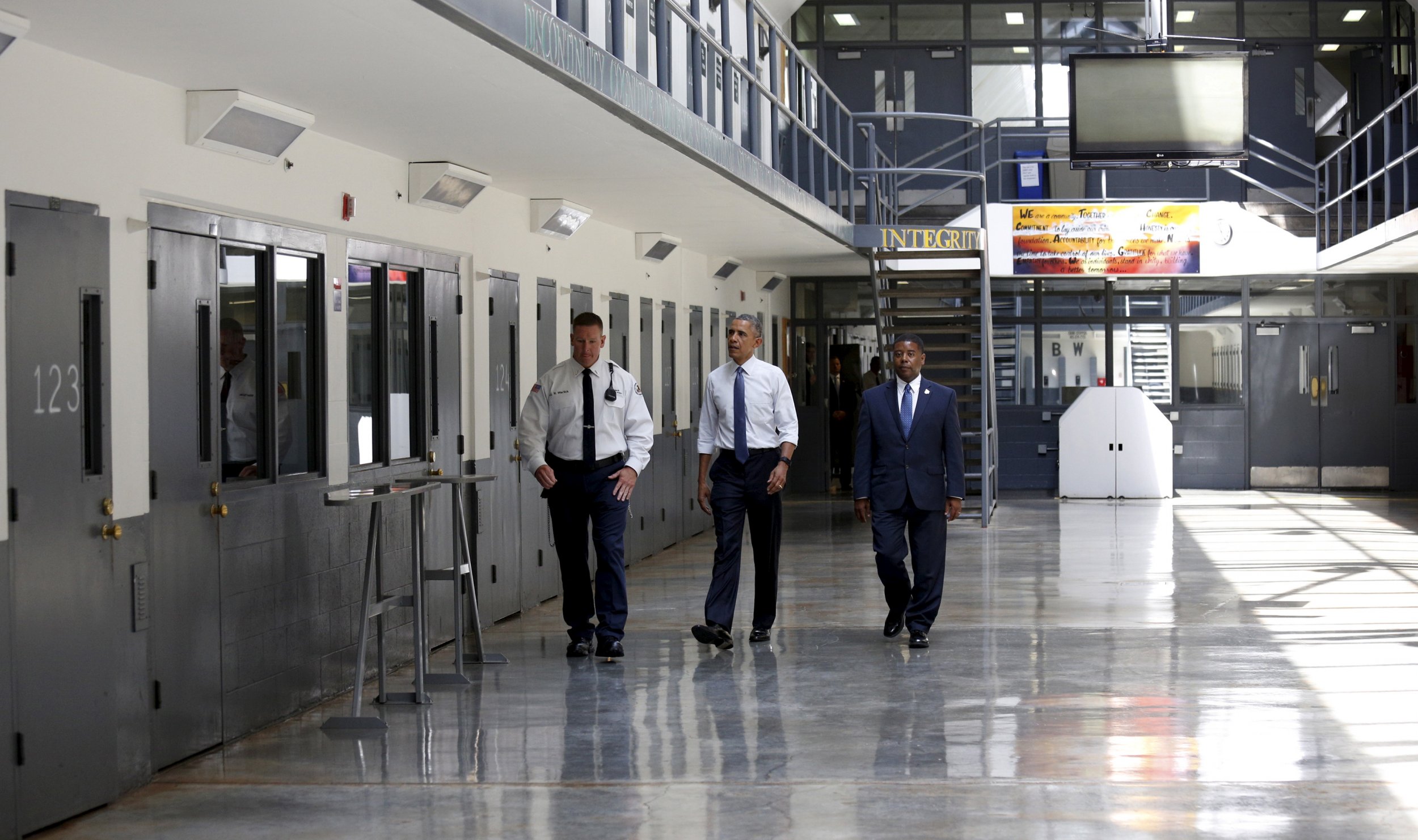 A Trump administration rule blocking federal agencies from filling vacancies could create public safety woes in the nation's prisons, a bipartisan group of lawmakers told Attorney General Jeff Sessions in a letter Monday. They want the Department of Justice to exempt the Bureau of Prisons from a hiring freeze announced by President Donald Trump during his first week on the job in January.
The Trump administration's hiring freeze, announced in a presidential memorandum, didn't affect military personnel, who make up a third of total government employees, or jobs deemed "necessary to meet national security or public safety responsibilities." Instead, the freeze was seen as largely symbolic, a message to the Republican-led Congress to keep government spending and payrolls under control. The government has employed about 2 million people at a time since the 1960s.
The order did stop federal agencies from filling vacancies, encouraging bureaucrats to downsize through attrition. That didn't sit well with Sen. Dick Durbin (D-Ill.) and Reps. Cheri Bustos (D-Ill.) and David McKinley (R-W.Va.), who signed the letter telling Sessions that prison security officers and communities could be at risk, the Hill reported.
"Corrections staff at BOP institutions are responsible for ensuring the safety and security of these inmates, as well as the safety and security of their fellow staff members and the general public," the letter stated. "The hiring freeze jeopardizes their ability to fulfill their duty in an already difficult and sometimes dangerous setting."
Get your unlimited Newsweek trial >
The nation's prisons held 192,000 prisoners in 2016. The inmate-to-staff ratio is about 4.4-to-1, which can fuel violence and chaos, critics argue.
It's not just prisons that could suffer under Trump's staffing policy. Office of Management and Budget Director Mick Mulvaney called Trump's hiring freeze the "largest-proposed reduction since the early years of the Reagan administration," but lawmakers on both sides of the aisle, as well as labor experts, suggested the policy would keep agencies from serving the public now or hiring good workers in the future.
"Many of the federal agencies that would be targeted by these budget cuts already have been cut to the bone this decade as a result of harmful austerity policies," J. David Cox Sr., president of the American Federation of Government Employees, told The Washington Post. "Americans see firsthand the result of these budget cuts when they have to wait in longer lines to visit a Social Security office or go through airport security screening. Further cuts could leave some agencies with not enough employees to do the work that's required, forcing them in some cases to outsource the work to more costly contractors—negating any of the financial benefit from the cuts in the first place."
How Trump Could Make U.S. Prisons Less Safe | U.S.