How Trump's 'Deploy or Get Out' Policy Could See People With HIV Kicked Out of Military for No Reason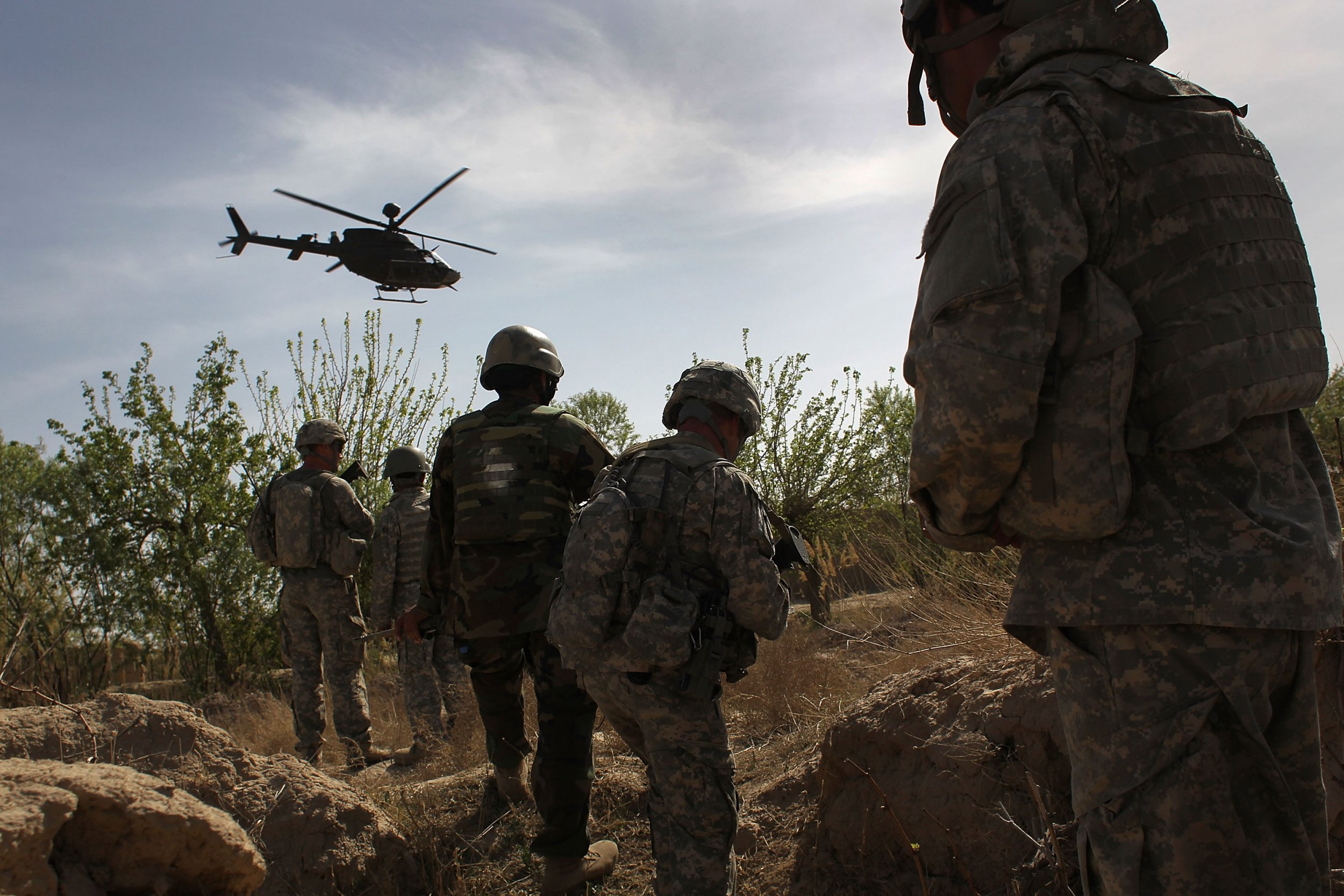 Campaign groups are urging the Trump administration to withdraw a policy which could see serving soldiers kicked out of the military because they have been diagnosed as HIV positive despite being otherwise fit for duty.
On February 14, the Department of Defense (DOD) announced its "Deploy or Get Out" policy which directed the Pentagon to remove any military personnel who are considered undeployable to serve outside of the U.S. for 12 consecutive months "for any reason."
The move was seen as way to provide "more ready and lethal forces" by getting rid of sick or injured troops who could not be deployed around the world at any given moment, with pregnant women and those who had recently given birth being the only exceptions.
After the policy was announced, Robert Wilkie, the under secretary of defense for personnel and readiness, said around 14 percent of the entire U.S military is classed as undeployable.
"If Mr. [Jeff] Bezos in Amazon walked into Christmas week and 14 percent of his work force could not perform their duties, then he would no longer be the largest company in the world," Wilkie told the Senate Armed Services Committee.
However, as a result of outdated regulation which was imposed at the height of the 1980s AIDS epidemic and before development of antiretroviral therapies which help prevent the growth of the virus, people who are living with HIV are considered undeployable by the U.S. military.
As a result, 1,200 of the estimated serving military personnel who are HIV positive are at risk of being kicked out of the army when the policy takes effect on October 1.
One of those who is at risk of immediate discharge is Sergeant Nick Harrison, a veteran of 18 years who has served in both Afghanistan and Kuwait.
Harrison, who was diagnosed with HIV around six years ago, is now suing the DOD in an attempt to overturn the policy which he argues could cause "irrevocable harm" to him and others like him.
"This case is not just about me," Harrison said. "This is about every person living with HIV knowing that they can perform any job in the world, including serving in the military. Together, we must stop the Pentagon from closing its doors to successful and talented service members.
"I look forward to the day that I can serve my country to the full extent of my abilities, based on my performance and unfettered by unfounded fears and misperceptions about HIV."
Harrison's case, which was filed on his behalf by Lambda Legal and OutServe-SLDN, has received backing from other campaign groups which are demanding a change to the policy.
"Just as was the case with recent attempts to bar transgender individuals from military service, this latest discriminatory decision is rooted in prejudice and the politics of division," a spokesperson from AIDS United said.
"This nation is built on the principles of freedom and justice, and we stand on their side in this fight. We urge this administration to reconsider its decision and to allow people living with HIV to serve without limitation or qualification."
In a companion suit, Lambda Legal and OutServe-SLDN are also representing a man who is suing the Air Force over claims he was discharged and refused a commission as an officer upon his graduation after it was found that he was HIV positive.
"Soldiers, sailors, fighter pilots and marines are seeing their promising careers cut short, their dreams of service shattered and their health jeopardized due to antiquated notions about HIV and the stigma that results," said Scott Schoettes, counsel and HIV project director at Lambda Legal.
"This must end. If the court doesn't intervene, the Trump administration will continue to discharge more promising service members living with HIV, denying them the ability to continue serving their country.
"Every day, people living with HIV are suffering professional setbacks and losing out on career advancement opportunities, and we are asking this court to put an end to these harmful actions."
The DOD did not immediately respond for a request for comment.