How the Trumps Got Rich: Eric Trump Says He got His Job Because of Nepotism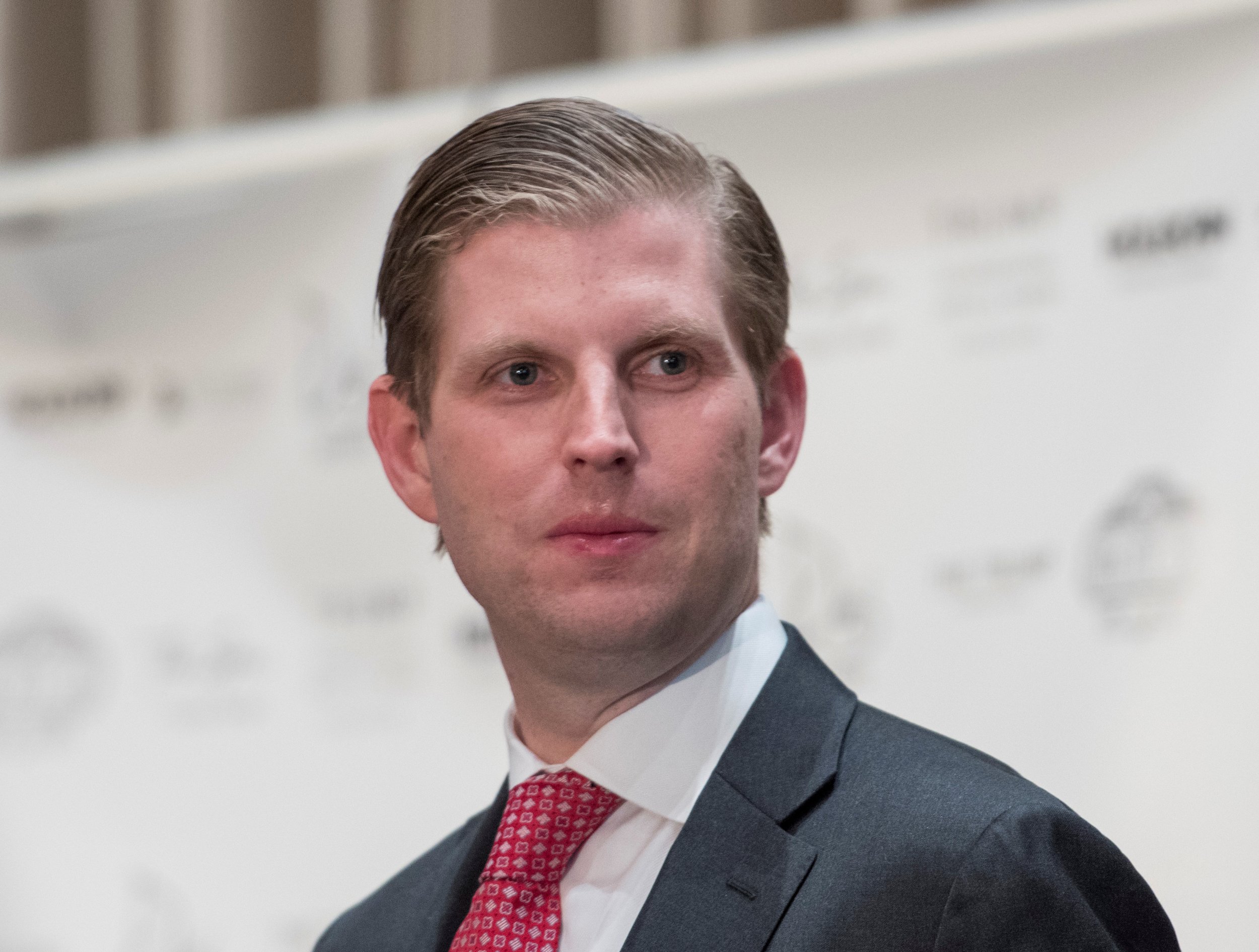 Along with his brother, Eric Trump recently took the helm at his father's multibillion-dollar real estate business while dad sorts out the business of being president of the United States. And he knows just why he got the job.
"Nepotism is kind of a factor of life," Eric Trump told Forbes in an interview published Tuesday. "We might be here because of nepotism, but we're not still here because of nepotism. You know, if we didn't do a good job, if we weren't competent, believe me, we wouldn't be in this spot."
Eric Trump was speaking in February from the 25th floor of his father's famous Trump Tower, where his brother Don Jr. helps run the company from his office down the hall. The Trump are big believers in keeping the wealth—and power—in the family. Ivanka Trump has taken an (unpaid) job at the White House and her husband, Jared Kushner, is an (unpaid) senior adviser to President Donald Trump. Eric, Ivanka and Don Jr., the oldest of Trump's five children, each hold a 7 percent stake in the Trump International Hotel in Washington, D.C. Eric Trump has a net worth of $150 million, while Ivanka Trump and Kushner oversee a business empire estimated to be worth up to $740 million.
President Trump himself praises his father Fred, who also was a wealthy New York real estate developer, for helping him get ahead in life. Trump helped build his personal real estate brand from a $14 million loan from his dad, The Wall Street Journal reported in September. Donald Trump is now estimated to have a net worth of $3.5 billion.
Robert Jones, a nepotism expert at Missouri State University, told Forbes that people from privileged backgrounds often attribute their success to their own achievements instead of their personal wealth or family connections. "For most of us who have been given privilege, to some extent we don't even know it," Jones said. "I mean, we're just not even aware of the opportunities we're given. And it kind of dawns on us over time if we've got our eyes open and are looking for it."
A 2011 study found 68 percent of the sons of the nation's highest earners had worked for their dad at some point. That could be because high earners tend to work for themselves or, at the very least, have a say in hiring decisions at their companies.
"If the members of the top 1 percent are there because of connections or political power—rather than by the force of their talent, energy, and motivation—then we should be rightly critical about claims that they merit their fortunes, and question the contribution they make to economic productivity," one of the study's authors, Miles Corak of the University of Ottawa, wrote.
For the Trumps, however, lineage isn't everything. Donald Trump wouldn't promote poor employees, Eric Trump said.
"He's a guy, no matter where it is, he expects people to perform. And if they're not performing, he kind of encourages them to go on their way. You know the one thing, Don, Ivanka and I never let him down really in any factor of life. And I think it's one of the reasons that we're as innately close as we are," Eric Trump said.