How Trump's New EU Tariff Will Impact Whisky Drinkers and Producers
The pockets of Americans who love a single-malt Scotch whisky are about to get a little lighter.
Following a 15-year dispute between the United States and the European Union (EU), the World Trade Organization (WTO) approved a measure in early October that will impose a new pricey tariff on all Irish and Scotch single-malt whiskies as well as a slew of other European products. The approved sanctions, which will impose a 25 percent tariff on a variety of popular European products, go into effect on Friday.
Along with Irish whiskey and Scotch single malt whisky, French wine, Italian cheeses, olives, liqueurs and several other items adored by American shoppers will be impacted. Blended Scotch is not included in the tariff.
The approval was based on a complaint filed by the U.S. against the EU, which accused European entities of giving Airbus special subsidies to sell products across the globe at low prices since 2004. The U.S. claimed the reduced Airbus rates severely affected the profits of major American plane maker Boeing. After a long-running investigation by the WTO—the global agency that manages trade discrepancies between countries—a ruling to impose a $7.5 billion tariff on European products annually was delivered.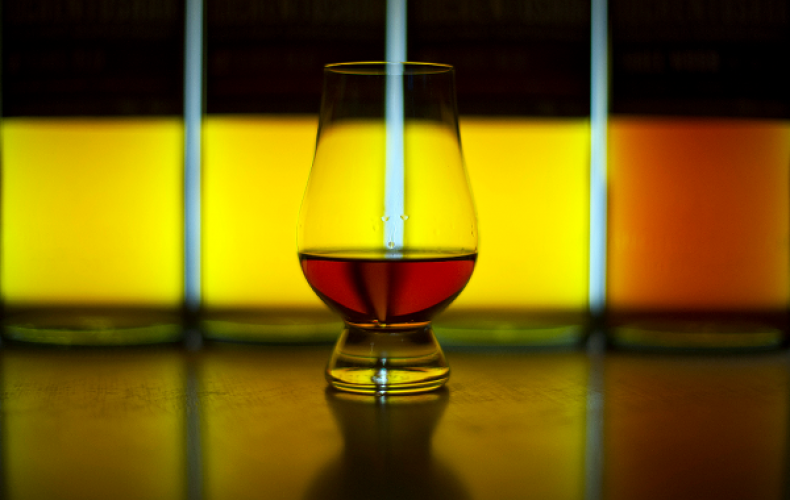 While considered a big win for the U.S., the motion is likely going to have an adverse effect on producers of single-malt Irish whiskey and Scotch whisky and those who purchase the products regularly. Consumers could see prices for some of the listed goods increase by up to nearly 30 percent.
"You, me, the ones who buy these things in shops around the United States—we're the ones who will be paying more. That's how tariffs work. It's a tax on the consumer of the product," Jacob Funk Kirkegaard, economist and senior fellow at Peterson Institute for International Economics, told Newsweek. "It may become more appealing for Americans to buy whiskies when traveling abroad because there's going to be a bigger difference, an even larger difference in price."
Granted, there is a certain level of brand loyalty among whisky drinkers, economists and producers predict a fall in sales is on the horizon. Declines in American sales could provoke European producers to give more selling attention to neighbors on their side of the map.
"There's, of course, the question of what happens to the areas that make whisky? Obviously they're hurt, but I would contend that Irish and Scotch whiskies are so global, so they will be hoping they can make up any potential loss in sales from the United States elsewhere," Kirkegaard said.
Producers could decide to eat the tariff instead of passing the price on to consumers, but that may be too big of a risk for some whisky makers, particularly those in Scotland, considering about a third of the $1.3 billion grossed in Scotch exports to the U.S. were generated by whisky alone, according to the Scotch Whisky Association.
Some distillers are hoping to work around the tariff. Kilchoman, which is based on the isle of Islay, delivered about 3,000 bottles of single malt whisky to its U.S. storage just ahead of the tariff imposition in early October. Anthony Wills, Kilchoman's founder, told Financial Times air freighting the product was likely double the cost of usual shipping but was still less than what he'll shell out under the new tariff in the future. Others may also turn to shipping products via air freight to cut costs where they can.
Nonetheless, the tariffs are positioned to impact everyone who appreciates the fermented grain mash from producers to distributors, consumers and so forth."The tariff will undoubtedly damage the Scotch whisky sector," Karen Betts, chief executive of the Scotch Whisky Association, said in a statement to Newsweek Friday.
"The tariff will put our competitiveness and Scotch whisky's market share at risk," she continued. "We expect to see a negative impact on investment and job creation in Scotland, and longer-term impacts on productivity and growth across the industry and our supply chain."