How to Turn Your Christmas Presents and Turkey Dinner Into Aid for Syrian Refugees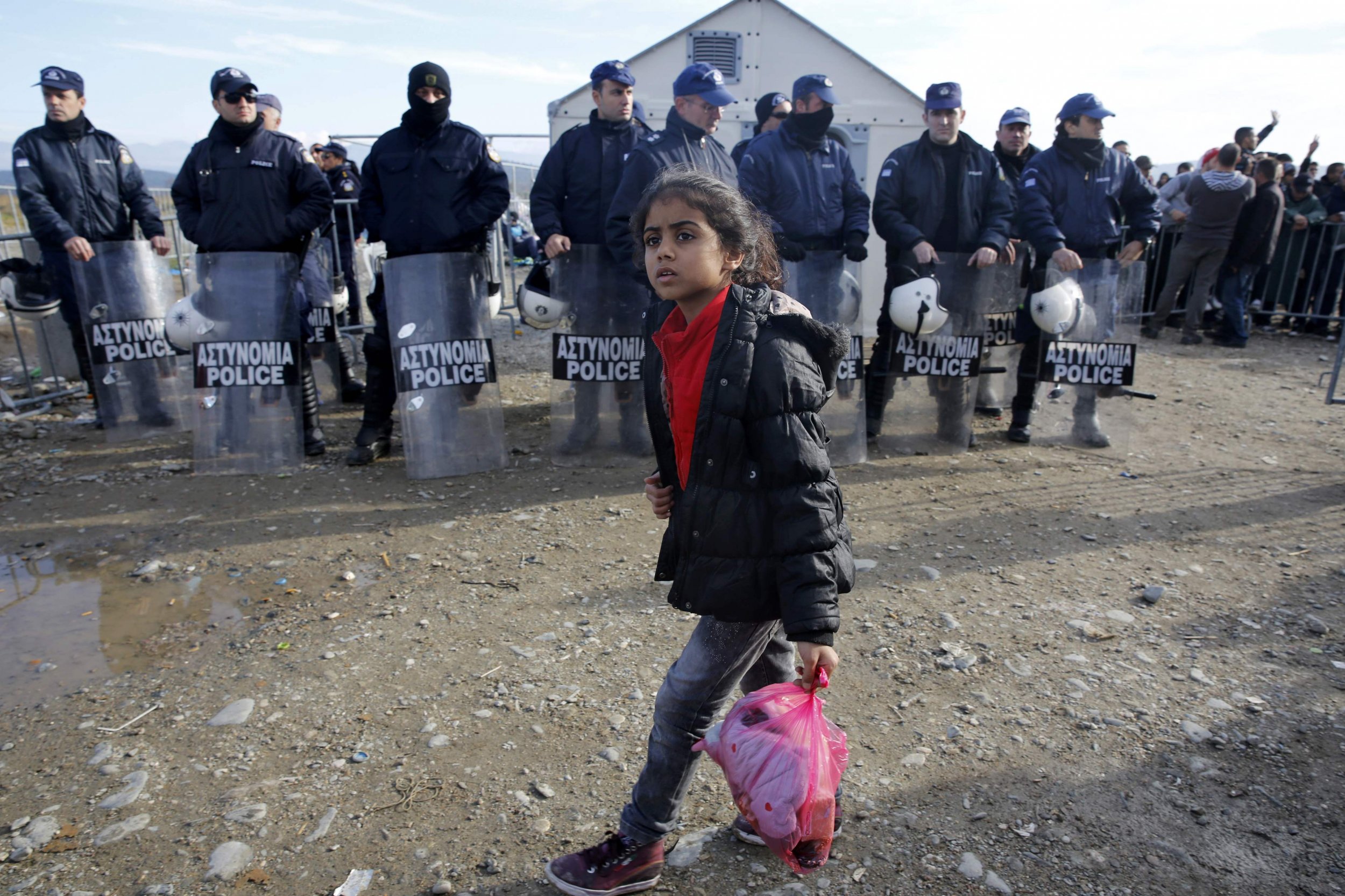 The team behind Thanksgiving for Syria is continuing to help refugees during the holidays with a new site, Christmas for Syria.
Like Thanksgiving for Syria, Christmas for Syria lets users calculate the cost of their holiday meal and divide the price among their guests, giving each person a suggested amount to donate to charity. For example, a meal for four people consisting of turkey, ham, stuffing, potatoes, gravy, wine and cake will cost approximately $67, meaning each person might give $16. Christmas for Syria also calculates half and 10 percent of the dinner's cost, in case it's a particularly pricey one.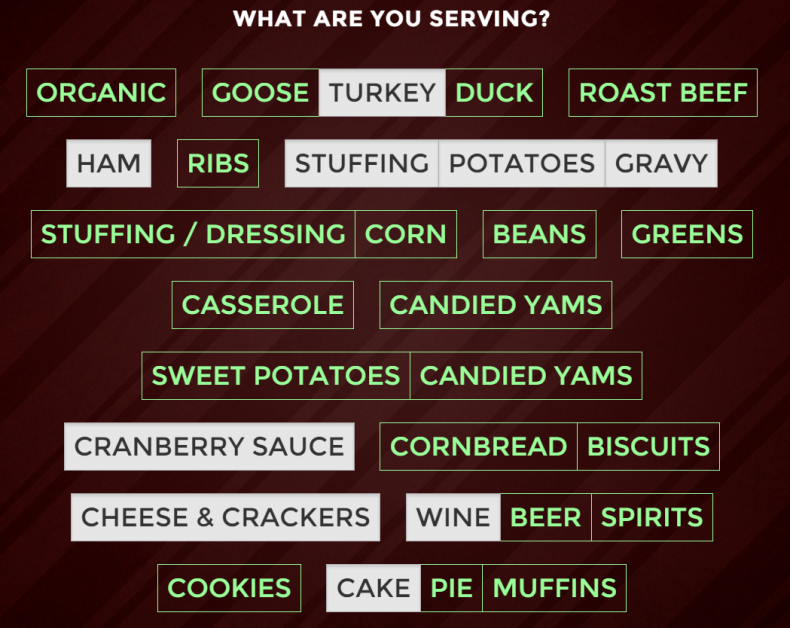 Unlike the Thanksgiving version, Christmas for Syria also calculates the price of gifts, a decision Paul Katcher, creator of both Web apps, puts down to American culture at Christmastime. The option to give 10 percent also comes in handy when adding up the price of gifts: A drone alone is worth $400, but donating 10 percent of that, or $40, is a more achievable request.
"Globally, the family and the dinner is still central at Christmas," Katcher tells Newsweek. But when he surveyed his friends about the most important thing at Christmas, "everyone from outside the U.S. said family and dinner, everyone from inside the U.S. said presents."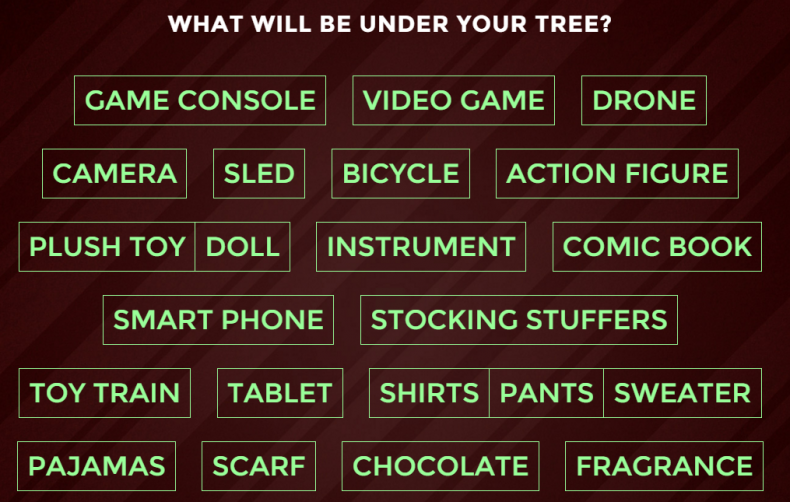 Katcher, who says that his family sometimes gave up all Christmas presents and instead gave to the needy while he was growing up in Detroit, sees donating to one of the charities listed in Christmas for Syria as a "pollution-free gift opportunity." The site's success and the "amazing, unexpected but welcome" response it received, Katcher says, has spurred other Web developers to contact him about developing apps to deal with gun control and criminal justice issues in the U.S.
Some of the charities included on the site, which came from a list of vetted organizations compiled by Public Radio International (PRI), said they received an increase in donations around Thanksgiving, although it's hard to say whether the money came directly from Thanksgiving for Syria donations.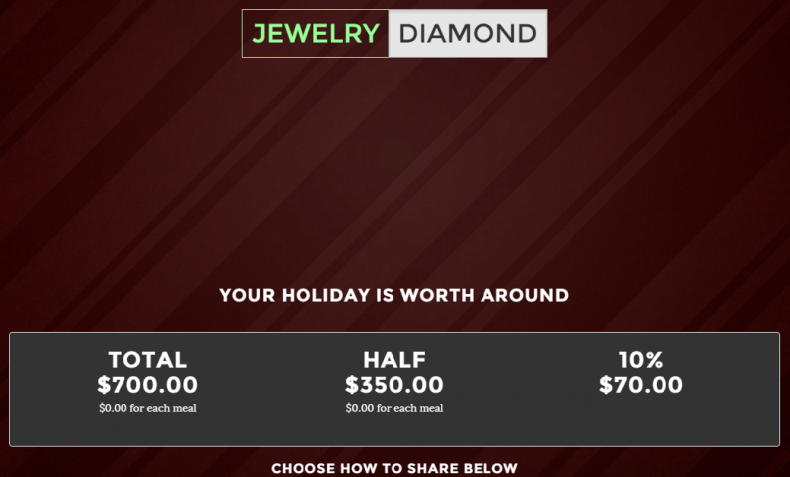 Syria Relief, a U.K.-based organization, says it received a 31 percent increase in website visits from the U.S. in November compared with October. The group said it received 3.5 times as many donations from the U.S. in November. However, "the numbers remain too small to allow any meaningful conclusions," says Ayman S. Jundi, trustee and general secretary of Syria Relief.
Similarly, the Karam Foundation says it "received a spike in donations around Thanksgiving and Giving Tuesday because of the public's outpouring of support towards Syrian refugees." Giving Tuesday, now in its fourth year, falls on the first Tuesday after Thanksgiving and is a day for the public to give to various charitable causes. Hand in Hand for Syria, a U.K.-based charity, also says it saw an increase in donations during Thanksgiving.
It's clear from analytics data that Thanksgiving for Syria had a wide reach. Katcher says that within days the app was accessed from 98 countries by 9,000 people and a quarter of them shared the site on Facebook or Twitter. People from the U.S. accounted for 88 percent of visitors to the website, while 4 percent were from the U.K., 3.5 percent were from Canada and just over 1 percent were from Australia.
Minda Murphy, a California-based anthropologist, used Thanksgiving for Syria after seeing friends post about it on Facebook.
"I think it's a brilliant way to encourage people to help without asking them to expend a lot of effort in the process," Murphy tells Newsweek. "We're all good at complaining about things on Facebook, Twitter and other social media sites, discussing the problems in the world with righteous indignation, but how often do we actually do more than just complain?"
According to the Thanksgiving for Syria calculator, Murphy's vegan meal for three cost $19. She donated $10 to the Migrant Offshore Aid Station (MOAS), which helps refugees and migrants at sea, and $10 to Syria Relief, which works with people inside Syria. Her decision to give money to MOAS was partly due to the photograph of Aylan Kurdi, the 3-year-old Syrian refugee whose body washed up on a Turkish beach in September.
Faith Fletcher, 32, a pathologist's assistant from suburban Detroit, also donated to MOAS, the first time she has ever given to a refugee cause. She chose to give $25 to the organization, around half the cost of her Thanksgiving meal. Governor Rick Snyder of Michigan is one of the many governors in the U.S. who said they wanted to bar Syrian refugees from resettling in their states after the Paris attacks, something Frances says she was "disappointed" by.
"I hope the country as a whole gets an understanding that Muslims are nonviolent and that the terrorist attacks are the exception to the rule," says Frances.
Murphy plans to use Christmas for Syria and says around half of her family's gift money and the cost of Christmas dinner will be donated through the app to charities she and her son will choose together. Most important, she says, the site made her realize that a small amount of money can go a long way.