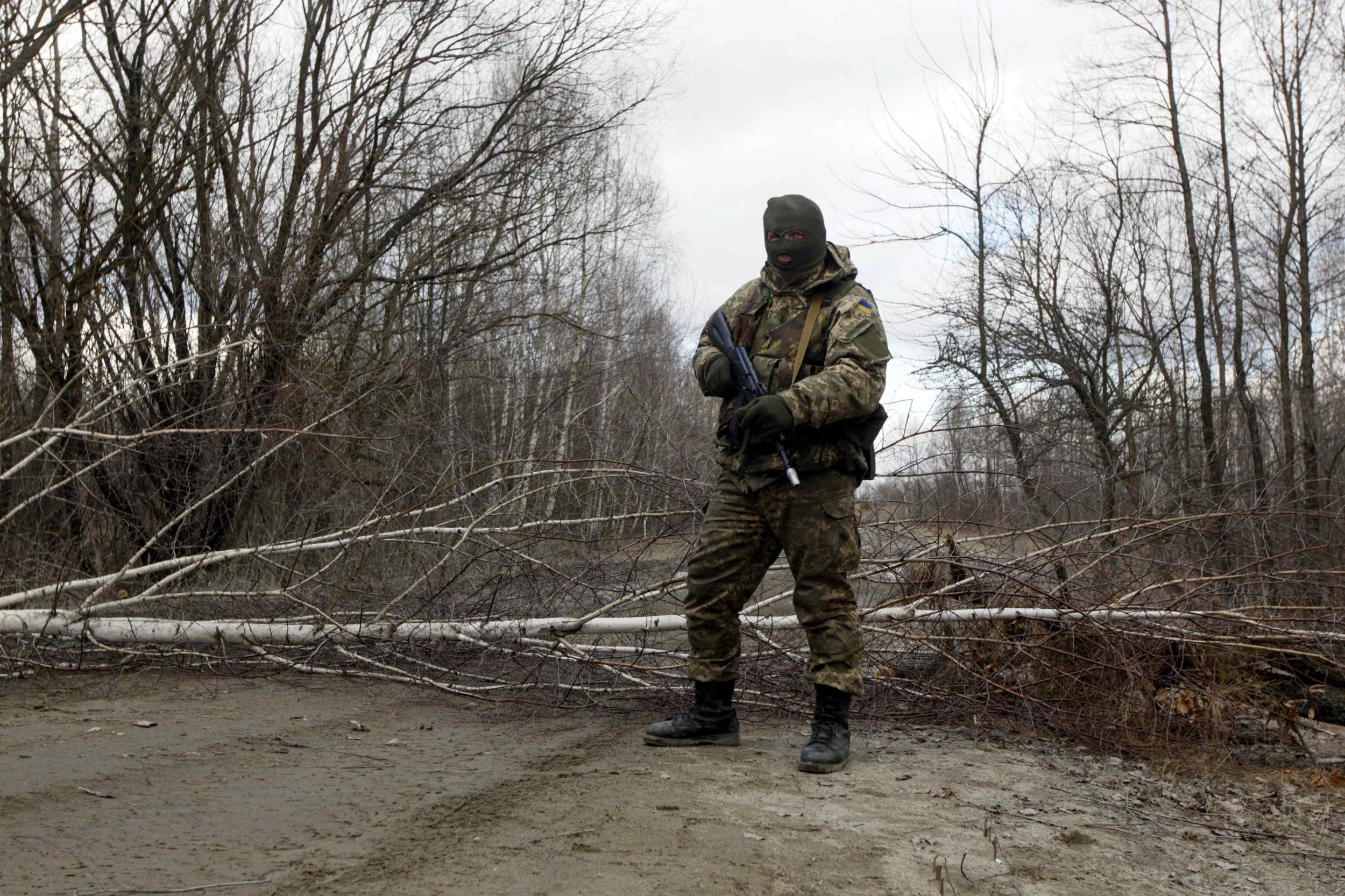 And so, with the fall of Debaltseve, the deadly, multilayered conflict in east Ukraine rumbles on. Current estimates indicate that in excess of 5,800 people have been killed and 12,000 wounded while almost a million people have been displaced, condemned as refugees.
And yet, there is no coherent, long-term plan to decisively end the devastating fighting. The Minsk II ceasefire agreement brokered between the leaders of Russia, France, Germany and Ukraine has proven to be a damp squib, which is now periodically disturbed.
However, a viable, comprehensive and sustainable solution cannot be one-dimensional, relegated to the exclusive domain of government heads. It must take into account the very real complexities of Ukraine.
To begin with, the conflict is taking place on a civilizational fault line. Donbass straddles the rift between "pro-European" western Ukrainians and "pro-Russian" Ukrainians living in the east of the country. The conflicting interests between the two and the geopolitical forces they represent have been simmering for decades.
Last winter, these contradictions quite literally blew Ukrainian society apart. Resolving the conflict will demand a great deal more than a simple ceasefire.
As a consequence, informal diplomacy (track-II diplomacy) must flourish. Among low-level military, this is already taking place. Field commanders of the self-proclaimed "republics" routinely negotiate with Ukrainian army officers on the exchange of prisoners and temporary cease-fires to evacuate the wounded.
However, a wider conversation is needed. Informal negotiations between academics, NGOs, religious leaders and other non-state actors will encourage fresh thinking. Not only will this help ease tensions, but it could lay the groundwork for long-term structural changes too.
And of course, on the ground, the rifts between everyday Ukrainians must be mended if peace is to become reality. At present, the two sides simply do not hear each other. They speak different languages, both literally and figuratively. Finger-pointing and recrimination must be replaced by a search for common ground, the quest for reconciliation.
A mechanism is needed to facilitate such a process. One such possibility is a Truth and Reconciliation Committee, with 32 of these forums having operated in 28 countries from 1974 until 2007. Most famously, a commission was created by Nelson Mandela in South Africa in 1995 and played a significant role in healing the deep wounds of apartheid, heralding a new era of hope. Similar models helped engender a sense of understanding, forgiveness and ultimately fueled a spirit of shared responsibility in societies as diverse as Lithuania, East Germany, Tajikistan, Rwanda and Sudan.
There is no reason why this framework can't help Ukraine forget the painful past and move toward a common future of coexistence.
However, the fundamental caveat to any diplomatic initiative is a shared vision, a mutual strategy for the entire country. Leaving the past behind requires glimpsing a more hopeful tomorrow. And there are some transformative reforms that must lie at the heart of Ukraine's future.
1) Decentralization. For too long, excessive central government control has left citizens and local communities marginalized, disaffected and detached from the political process. Handing greater power to local authorities will empower minorities, opposition supporters and all those sidelined and ignored by the ruling majority in Kiev. Decentralization has been promised by a succession of presidents, including the incumbent Petro Poroshenko, before being forgotten quickly. This lip service to local participation must end. After all, the degree of popular involvement in political life is invariably inversely proportional to the risk of conflict.
2) Economic security. Economic factors have contributed significantly to this conflict. Disputes over "who feeds whom," questioning which regions disproportionately contribute toward the national wealth in relation to their political representation must be skillfully avoided. Stimulating regional economic development is a surefire method to achieving this, handing localities the necessary tools to improve quality of life rather than relying on the beneficence of central government.
One example of such an initiative would be the creation of Special Economic Zones (SEZ). President Poroshenko recently suggested establishing a SEZ in Donbass. The idea needs serious consideration, as it could see the region become a genuine business hub. After decades of being perpetually in need of reconstruction, Donbass could become an engine of prosperity.
3) Non-bloc status. Given the sensibilities at play, it is my firm belief that Ukraine should remain a non-aligned and neutral state. Ukraine's accession to NATO seems unadvisable in the current situation and would likely only aggravate the conflict. Instead, Ukraine's leaders should look to normalize relations with Russia within the framework of the association signed with the European Union (E.U.).
Eventual reconstruction in Donbass is a herculean task that will require widespread economic support from the likes of Russia, the E.U. and the United States. This could serve as a launching pad for future international cooperation over Ukraine.
Sitting astride the border between East and West (in the broadest sense), Ukraine has the potential to be either a bone of contention or a bridge between these two global-defining spheres of influence. We Ukrainians can and must choose the second role. If we can make peace with each other, our unique geographical location means that we can serve as a positive force for wider reconciliation.
Let this be our national mission. Let our own internal resolution become the touchstone for a more peaceful world. Ending the current conflict through dialogue and compromise rather than settling scores with yet more blood and destruction is the key to a more prosperous future in Ukraine and beyond.
Oleksandr Klymenko [Alexander Klimenko] is a former Ukrainian minister of tax and revenue and founder of the public initiative Restoring Donbass.