How the U.N. Is Countering Child Sex Abuse by Its Troops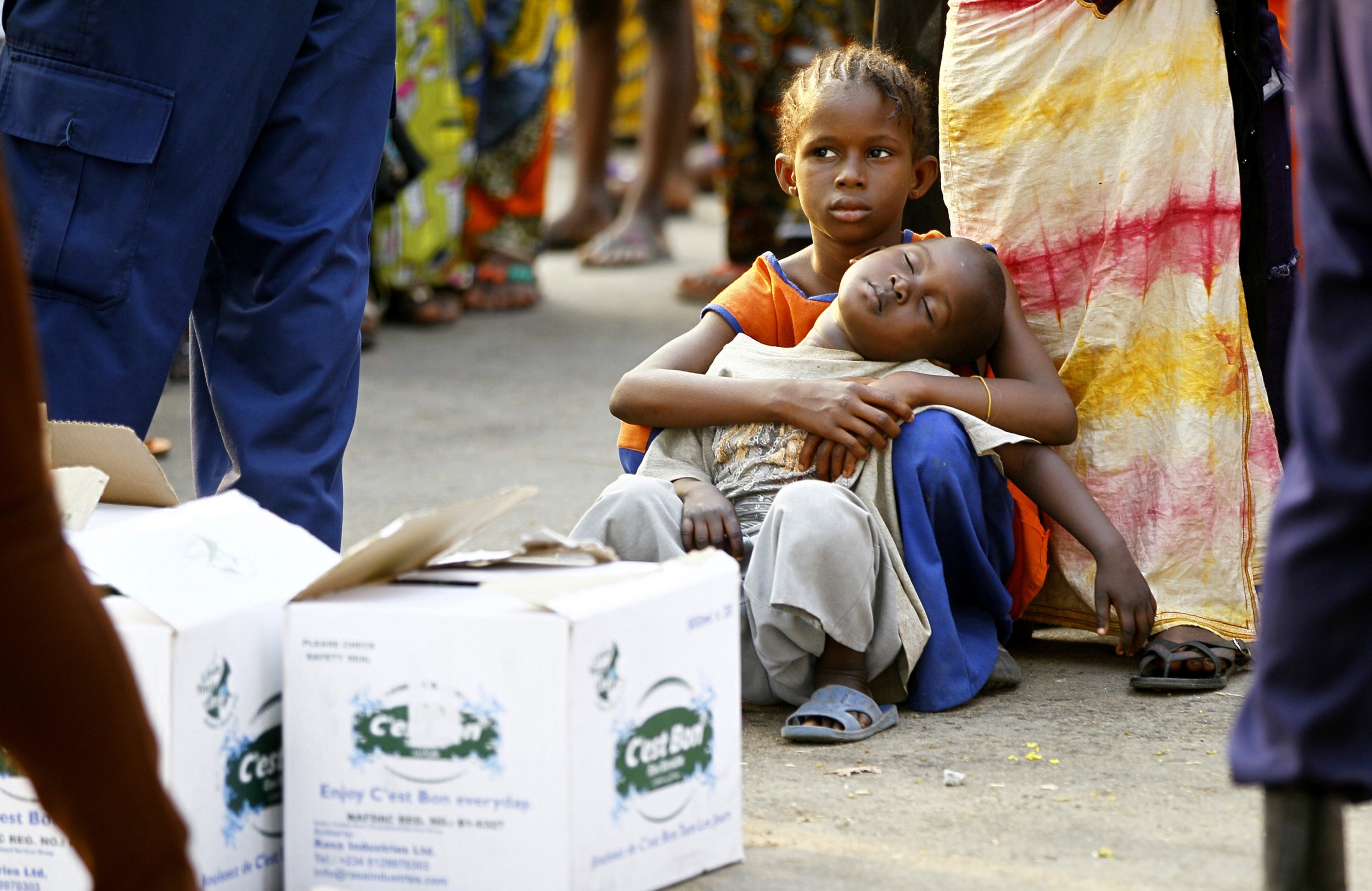 A few days ago, I woke up to yet another horrible allegation against peacekeepers serving in the U.N. mission in the Central African Republic, the peacekeeping operation that I lead.
I read that peacekeepers had allegedly raped a 14-year-old girl in a small town in the remote central regions of this massive country. As I began to react to this deeply shocking news, we learned of another series of new allegations dating back to 2014 and 2015, brought to my attention by colleagues from UNICEF and the UNHCR, the U.N.'s refugee agency.
I have no words strong enough to describe the distress I feel when confronted with these appalling allegations. I am overwhelmed by deep feelings of despair and anger. My colleagues in the mission and at U.N. headquarters feel just as I do. And yet, as awful as this scourge may be, it is my job to put an end to it in my mission.
Walking away is not an option, and I am committed to giving this my all. We must not stop our efforts until we can ensure that all the perpetrators are identified, the victims get all the care they deserve and, perhaps most importantly, those responsible are brought to justice.
Since I joined this mission in late August 2015, I have committed myself and the mission to a policy of transparency and accountability. I have traveled thousands of miles around this country, going from camp to camp and from city to city, reiterating a stern message that sexual exploitation and abuse are entirely unacceptable and reminding all our U.N. personnel, both uniformed and civilian, of our obligations to protect the people of the Central African Republic. This journey led us to some harrowing encounters with family members of survivors of sexual assault by armed groups and by international peacekeepers, both U.N. and non-U.N. And while I am disappointed that the mission I lead is registering the highest number of sexual exploitation and assault cases among all U.N. peacekeeping missions, I have also been encouraged by the positive feedback I have received from victims, from the population and national authorities but also from U.N. member states on the strong and principled posture the mission has adopted to tackle this important issue.
This will be a collective effort. Over the past few weeks, my spirits were lifted by the recent adoption of resolution 2272 (2016) by the U.N. Security Council, on March 11, which fully backs the secretary-general's strong leadership in rooting out sexual exploitation and abuse from U.N. peacekeeping missions.
Under this new resolution, should troop or police from contributing countries not prosecute their own alleged perpetrators within six months, the secretary-general will be entitled to repatriate entire units, as he recently did with troops from the Democratic Republic of the Congo and from the Republic of Congo.
Another source of hope in making a more effective impact in the fight against sexual exploitation and abuse came from the Secretary-General's recent appointment of Jane Holl Lute on February 8 as his special coordinator on improving the United Nations' response to sexual abuse and exploitation by peacekeepers.
On our side, I have made the fight against sexual exploitation and abuse one of the Mission's top priorities. A task force has been established. The mission's force and police are conducting patrols around the mission's camps to monitor the off-duty activities of uniformed personnel.
Under my direct leadership, Regional Sexual Exploitation and Abuse Joint Prevention Teams are being established in our three regional headquarters and in other field offices with a significant presence of our troops. These are steps in the right direction, but we may have more dark days before we see light at the end of the tunnel.
Above all, we must put the victims at the heart of all our efforts. We put a premium on their care by making emergency assistance available, while closely coordinating with all relevant U.N. and non-U.N. offices and agencies for longer-term support, such as the UNHCR, UNICEF, the U.N. Population Fund or Mercy Corps and others.
I know the path to achieving that objective will not be easy because of the very nature of the environment in which we operate, but we remain committed to the fight.
I make one point in all my conversations, whether with our military and police or with representatives of local populations: the days of silence are over. Now is the time to come forward and to stand up. Now is the time for the rights of victims to come first.
The fight against sexual exploitation and abuse is first and foremost a fight for human rights. Victims must not suffer the double horror of abuse and exclusion when, after being assaulted, they are asked to go through the horrendous pain of rejection by their own communities because of the enduring burden of cultural stigma.
I will continue to fight this fight for every woman and every child, girl or boy, so that no 14-year-old child—the same age as my daughter Eliwa—in this country is a victim of sexual exploitation and abuse.
Parfait Onanga-Anyanga is the special representative of the secretary-general of the United Nations for the Central African Republic.