U.S. Coronavirus Outbreak Puts Those Without Paid Sick Leave in 'Near-impossible Situation,' Experts Warn
A spike in the number of cases of the new coronavirus in the U.S. has reignited the debate around paid sick leave. Medical experts warn the current situation could exacerbate the spread of COVID-19 by dissuading people to take time off work.
"It's vital that people who may have this virus self-isolate to prevent it spreading, but if they are not guaranteed an income during this time, it puts them in a near-impossible situation," Dr Helena McKeown, a British Medical Association (BMA) representative body chair told Newsweek.
"For some, not getting sick pay will mean they cannot feed themselves or their families, heat their homes or pay their rent."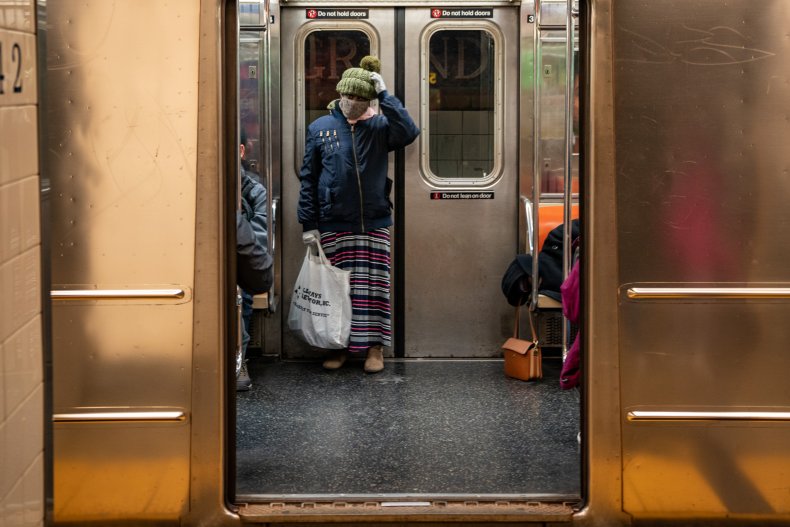 Earlier this week, the British government announced that people who self-isolate will be eligible for statutory sick pay, though there are questions over whether some of the most vulnerable workers will qualify.
The move followed calls for government intervention from the country's trade union body (the TUC) to help workers who do not have access sick pay, which typically affects those who work flexible hours and are on low incomes, BBC reported.
Many are urging the politicians and employers in the U.S. to do something similar for the benefit of individual workers and the general public.
The U.S. is unique among the most industrialized countries in that does not guarentee paid time off when ill. According to the Bureau of Labor Statistics, almost 30 percent of workers in the private industry do not have access to paid sick leave. This climbs to 42 percent among those working in the service industry.
"All employers should provide paid sick leave," Michelle Mello, a professor of law and medicine at Stanford University told Newsweek. "Policy makers could make that happen for the duration of the epidemic by flexing some of their emergency powers."
The basic consensus is that unpaid sick leave will help the virus spread by discouraging people from taking time off work even if they might be showing symptoms; therefore giving the virus more time to circulate.
"How much of a difference it will make is very hard to say, because the virus has likely been circulating around for a long time already," said Mello. "But it's all hands on deck right now, and every bit helps."
It is not just people who have started displaying symptoms: "It is—or soon will be—the people who are told there is a case near them and are asked to self-isolate," said Mello.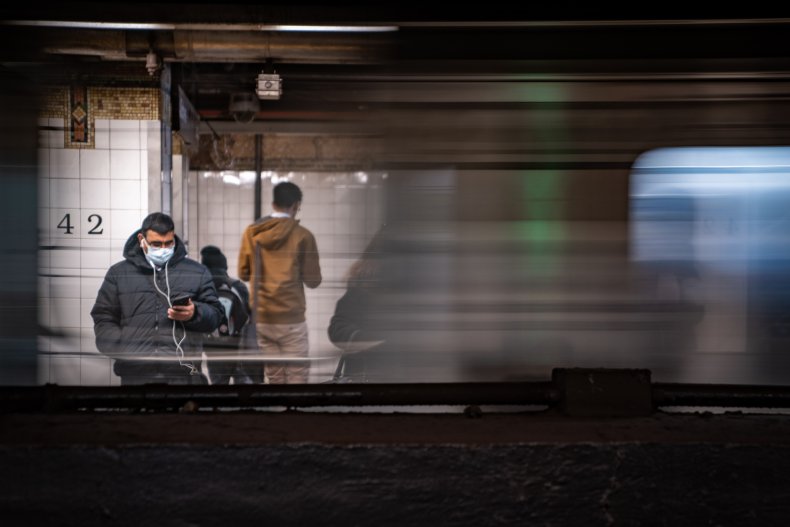 The poor and the struggling middle class are at particular risk with this outbreak—as they have been with all pandemics, said John Swartzberg, Clinical Professor Emeritus of Infectious Diseases and Vaccinology at University of California, Berkeley.
According to the Bureau of Labor Statistics, only 31 percent of workers in the lowest 10 percent of wages have access to paid leave compared to 94 percent of the highest 10 percent.
But it is not just a lack of paid sick leave. Dr. Robyn Gershon, an interdisciplinary occupational and environmental health and safety researcher at the NYU School of Global Public Health, recommends saving rainy-day funds to cover a stint of illness lasting a month or two, but points out this might not be feasible for people living paycheck-to-paycheck.
There is a third factor: ability to work remotely. People employed in the hospitality and service industries, which include some of the lowest paid jobs in the country, tend to have less opportunity to take their work home than the majority of office workers. This not only increases their exposure risk but that of the general public.
"This is a perfect example of how infectious diseases, and disease in general, disproportionately punishes the poor," Swartzberg told Newsweek.
Though he adds it is "short-sighted" to think it is not going to bother all of us.
"When people who are in service industry get sick, they are going to be bringing the illness to everybody else," he said.
Gershon told Newsweek it can be hard to encourage people to stay home even at the best of times: "Americans, in general, hardworking and even with sick days are loath to stay home and miss work."
She describes the U.K.'s policy—where even people on zero contract hours (the British equivalent to casual employment contracts) are able to claim sick pay if they have been ill for four or more days—as "forward thinking and reasonable."
"It is good for public health—especially with respect to infectious diseases that can spread to the community," she said.
World Health Organization advice for avoiding spread of coronavirus disease (COVID-19)
Hygiene advice
Wash hands frequently with soap and water, or alcohol-based hand rub. Wash hands: after coughing or sneezing; when caring for the sick; before; during and after food preparation; before eating; after using the toilet; when hands are visibly dirty; and after handling animals or waste.
Maintain at least one meter (three feet) distance from anyone who is coughing or sneezing.
Avoid touching your hands, nose and mouth. Do not spit in public.
Cover your mouth and nose with a tissue or bent elbow when coughing or sneezing. Discard the tissue immediately and clean your hands.
Medical advice
If you feel unwell (fever, cough, difficulty breathing) seek medical care early and call local health authorities in advance.
Stay up to date on COVID-19 developments issued by health authorities and follow their guidance.
Mask usage
Healthy individuals only need to wear a mask if taking care of a sick person.
Wear a mask if you are coughing or sneezing.
Masks are effective when used in combination with frequent hand cleaning.
Do not touch the mask while wearing it. Clean hands if you touch the mask.
Learn how to properly put on, remove and dispose of masks. Clean hands after disposing of mask.
Do not re-use single-use masks.
Employers might also want to take note of the economic benefits of paid sick leave. Research published in BMJ Open suggests sick leave could be cost-effective, especially if workers are encouraged to take time off promptly—a few hours after symptoms emerge rather than a couple of days, for example.
This appears to be even more true during influenza epidemics and pandemics with either low transmissibility or high morbidity.
The study's authors concluded: "Recommending early absence from work among all workers with influenza symptoms represents an effective intervention during influenza epidemics and pandemics. The intervention is also cost-effective in most influenza scenarios."
A second study examining the number of days taken off after states implement paid sick leave mandates found the policy actually decreased the total number of days taken off. Again, presumably because it discourages sick workers from coming into work and spreading their germs.
"Of course, we should all do the right thing for public health and stay home," said Mello. "But employers and policymakers need to help make that possible for everyone."
This article has been updated to correct Robyn Gershon's place of work.
U.S. Coronavirus Outbreak Puts Those Without Paid Sick Leave in 'Near-impossible Situation,' Experts Warn | Tech & Science