How Unvaccinated NFL Players Could Potentially Cause Forfeitures This Season
The NFL informed clubs on Thursday that it would not extend the 2021 season to accommodate a COVID-19 outbreak among unvaccinated players that causes a game cancellation.
In a memorandum sent to all clubs in the league, the NFL stated that if a game cannot be rescheduled during the regular season due to a COVID outbreak among players or staff who are not vaccinated, the team with the outbreak will forfeit the game and be given with a loss for playoff seeding.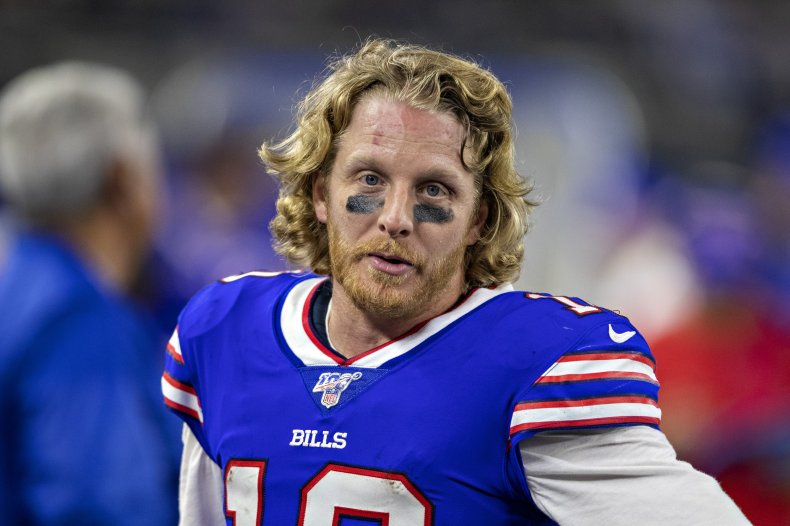 The memo also stated that any team responsible for a canceled game due to an outbreak caused by unvaccinated players or staff will be responsible for financial losses and could face discipline from the league commissioner.
However, the NFL will try to make concessions for those teams that suffer an outbreak among vaccinated members of the club. In such an event, the league said it "will attempt to minimize the competitive and financial burden on both participating teams."
In 2020, the NFL was left with rescheduling games at the last minute in order to work in a complete season. Thursday's memo stressed the league intends to make "every reasonable effort" to adhere to its 272-game schedule over 18 weeks with 17 games per club. It added, "We do not anticipate adding a '19th week' to accommodate games that cannot be rescheduled within the current 18 weeks of the regular season."
The announcement also laid out some of the policies for testing. It said individual players who are vaccinated and test positive while remaining asymptomatic can return to playing after two negative tests 24 hours apart.
Meanwhile, unvaccinated individuals are still subject to the already-in-place policy of a mandatory 10-day isolation period.
The NFL has previously said it will not mandate vaccinations, but Thursday's memo provides heavy incentive for not only coaches and players to get vaccinated, but also for club owners to encourage employees to get the shots. The responsibility of getting games played is largely put on the clubs, or else they will suffer from outbreaks.
"Every club is obligated under the Constitution and Bylaws to have its team ready to play at the scheduled time and place. A failure to do so is deemed conduct detrimental. There is no right to postpone a game," the memo states.
According to the NFL Network's Judy Battista, vaccinations have already increased as players begin reporting to camps. She reported on Twitter: "More than 78 percent of players league-wide have at least one vaccine, and 14 teams have at least 85 percent of players vaccinated."
Newsweek reached out to the NFL for further comment but did not hear back in time for publication.