How a U.S. Border Patrol Agent, Described as Serial Killer, Allegedly Murdered Four Prostitutes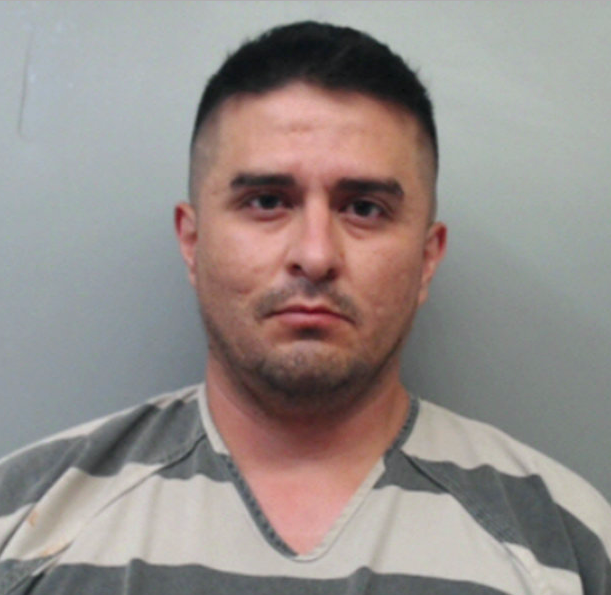 Juan David Ortiz, a U.S. Border Patrol supervisor in Laredo, Texas, had worked for the government securing the Mexico border for 10 years, but authorities are now trying to understand why he allegedly went on a killing spree that lasted 10 days and resulted in four murders of women believed to be prostitutes.
Ortiz, 35, is being held in jail Monday on a $2.5 million bond after he "provided a voluntary verbal confession" to four counts of murder, according to court affidavits filed for the case. He allegedly attempted to kill another woman in the border town, but she got away, which led to authorities finding and arresting him this past weekend, court records said.
Officials said Ortiz had continued working during the alleged killing spree. "As law enforcement was looking for the killer...he would be reporting to work every day like normal," Webb County District Attorney Isidro Alaniz told the press Saturday, adding that he believed the murders were the acts of a "serial killer."
Alaniz said the murders happened when Ortiz was off duty and in his own vehicle, a white four-door Dodge truck, according to the Texas Tribune.
How could Ortiz, a U.S. Border Patrol agent, kill four victims and try to kill a fifth over 10 days? Here's what police allege, with Ortiz providing a "voluntary verbal confession," according to affidavits filed this weekend:
The murder spree allegedly began on September 4, when 29-year-old Melissa Ramirez was found dead from a gunshot wound to the head. In court records, Ortiz said he killed her the day before. Ramirez was a mother of two.
"I hurt a lot," said Ramirez's mother, Maria Cristina Benavides, according to the Express-News. "All I want is justice. I want that guy to die in jail for taking the life of my daughter."
Another victim, 42-year-old Claudine Anne Luera, "was found shot and left in the road Thursday morning, badly injured but still alive," according to the affidavit. The mother of five died at a hospital later that day, the Associated Press reported.
On Friday, a Texas trooper was parked at a gas station in Laredo when he was approached by a "shirtless adult female asking for help." The woman said a male she knew as "David" picked her up, took her to his house, acted strangely when asked about a woman previously killed and eventually pulled a pistol on her and pointed it at her in his truck, but she got out and ran away, finding the trooper.
This led to authorities finding Ortiz—but before they found him, he allegedly killed two more victims.
The third and fourth victims died Friday night. Their identities have not been released, according to the AP, but Alaniz told reporters one of them was a transgender woman.
Investigators have not yet determined a motive, according to Alaniz. At least two of the victims were U.S. citizens, and the nationalities of the others were not known, he said.