How U.S.-China Relations Came Apart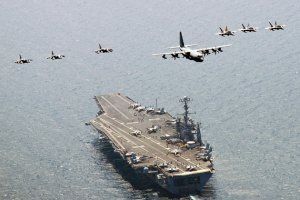 At their hearings in mid-September over Chinese currency manipulation, U.S. senators directed their toughest rhetoric at cameras to show the folks back home how serious they are about protecting American workers. But someone else was watching, too: Beijing. To many Chinese diplomats, businessmen, and scholars of the U.S.-China relationship, their remarks about China's "boot to the throat of our recovery," (in the words of New York Sen. Chuck Schumer) were only the latest symptom of a dramatically unraveling relationship.
President Obama, in the early part of his administration, repeatedly affirmed the importance of Washington's relationship with China, calling it "as important as any bilateral relationship in the world." But to Chinese observers, he suddenly seemed to change position earlier this year. Far from working with China on common interests, they say he snubbed Beijing by receiving the Dalai Lama at the White House (after earlier refusing to meet with him) and agreeing to sell $6.4 billion in arms to Taiwan even though cross-Straits relations are better now than ever. From the Chinese perspective, both these moves were violations of China's core sovereign interests, and officials were further infuriated by Hillary Clinton's remark this summer suggesting the U.S. would take a larger role in disputes in the South China Sea, an area over which China also claims sovereignty.
Adding to the stress was news this summer of a possible nuclear deal between Washington and Hanoi, followed by the announcement of joint naval exercises in the Yellow Sea between the American and South Korean militaries. (Lu Kang, a deputy director general at the Chinese Ministry of Foreign Affairs, compares that to how the United States might feel if China were to conduct exercises in the Gulf of Mexico.) The result of all this is that America watchers in Beijing are wondering if Washington wants to work with China at all, or if the Obama administration is more interested in ganging up with Japan, South Korea, and smaller Asian nations against it.
Americans are worried, too. Jamie Metzl, executive vice president of the Asia Society, says there seems to be a "fundamental" shift in how China approaches the United States. He and many others say China appears to have decided its economic power allows it to take a more assertive role on the world stage. Washington, for its part, is continuing to defend its old interests. "I think the problem is that Beijing expected a major shift in how Americans define their interests and their role—and didn't get one," says Nina Hachigian, a senior fellow at the Center for American Progress.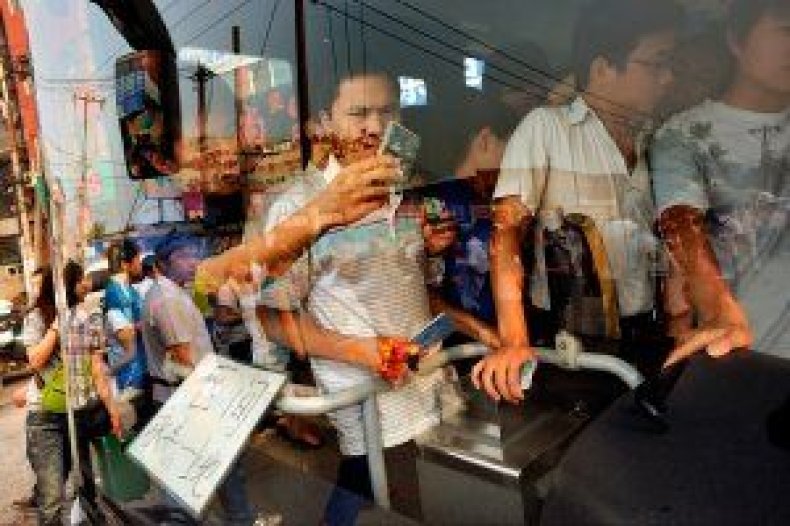 The good news is that the top leadership of both countries are trying to mend ties. Deputy national-security adviser Thomas Donilon and National Economic Council adviser Lawrence Summers led a delegation to Beijing this month, followed by a meeting yesterday in New York between Obama and Chinese Premier Wen Jiabao. Obama and Chinese President Hu Jintao are scheduled to meet again later this year as well, when Obama will continue to press the case that Washington wants to work closely with China even as it continues to build upon its strong relationships with traditional allies in the region.
The bad news is that domestic politics are playing an increasingly significant role in both countries. With America's midterm elections coming up, and unemployment holding steady at nearly 10 percent, bashing over trade and currency issues is a relatively easy way for American politicians to score points. This week House leaders pushed for a bill that would punish China if it continued to hold down the value of its currency, arguing that "if China allowed its currency to respond to market forces, it could create 1 million U.S. manufacturing jobs." China is undergoing its own political transformation, too, as a 2012 change in much of its top leadership pushes its current leaders toward "a stronger nationalist line," says Metzl. Then there are the millions of highly nationalistic Netizens who are very vocally pushing China to take a tougher stance against the United States. Douglas Paal, a China expert at the Carnegie Endowment for International Peace, says Chinese officials have thus far displayed "a prudent reserve" officially while trying to show a tough public exterior to their critics inside China. Whether that can last is an open question, but one thing is certain: the world's most important bilateral relationship will likely become even harder to navigate.