North Korea Nuclear Threat: Is the U.S. Preparing for War? More Drills Expected This Week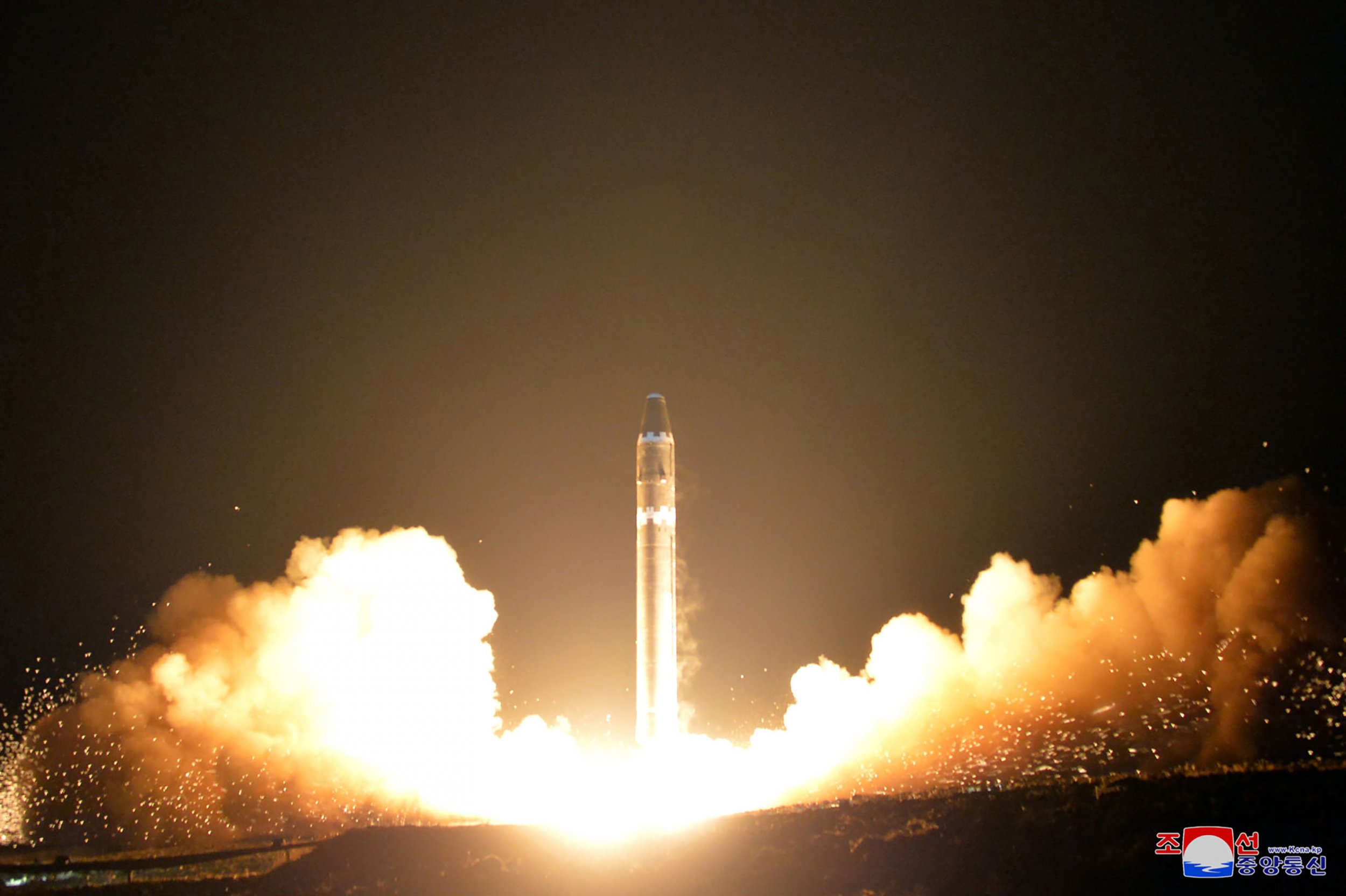 The United States, Japan and South Korea will reportedly continue their preparations for nuclear war starting Monday with two days of missile tracking drills.
The exercises will mark the sixth time the three nations have practiced tracking ballistic missiles together as North Korea ramps up its weapons programs, Reuters reported.
North Korea has fired 23 missiles in 16 tests since February, including its most advanced weapon yet—an intercontinental missile that is said to be capable of reaching the United States that was launched on November 29.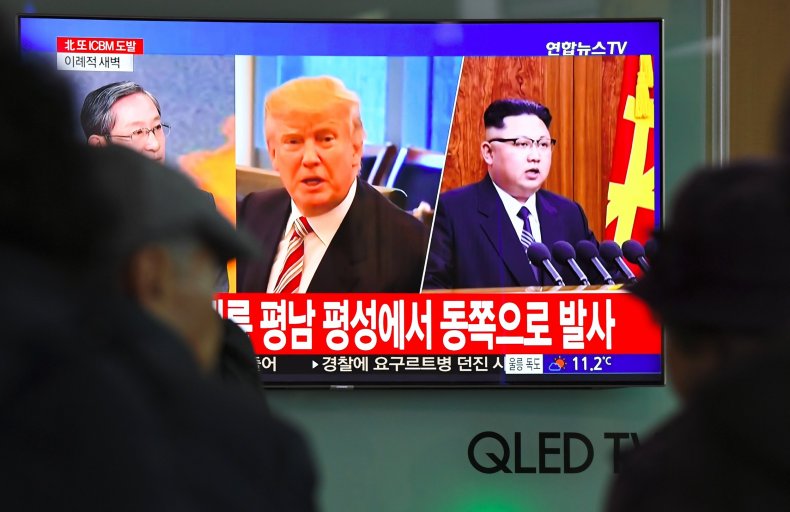 To protect their citizens from the weapons, the U.S., Japan and South Korea have been conducting drills in which they share information on keeping track of the missiles.
In October, the United States installed its Terminal High Altitude Area Defense (THAAD) system in South Korea. It is designed to find and shoot down short-, medium- and intermediate-range ballistic missiles upon their re-entry into the atmosphere, but its arrival angered Chinese officials who worried the system's powerful radar could threaten their country's security.
And protestors in South Korea fear the system will lead to environmental and health problems.
It is unclear whether the controversial THAAD system will be tested in this week's drills.
Japan is also planning for war with North Korea by installing a new missile land-based interceptor system, the Aegis Ashore.
Together, the three nations have repeatedly slammed Supreme Leader Kim Jong Un for his multiple missile tests and have sent several stern warnings to Pyongyang.
Following last month's intercontinental ballistic missile test, United States U.N. Ambassador Nikki Haley warned that North Korea would be "utterly destroyed" in a nuclear war.
And President Donald Trump cryptically told reporters that America would "take care of it," before vowing to impose new sanctions on Supreme Leader Kim Jong Un's regime.
South Korea on Sunday announced new unilateral sanctions against North Korea, including barring any financial transactions between 20 institutions and a dozen individuals that are believed to be supplying money for the weapons of mass destruction or illegal trading of sanctioned items.
The move, however, is mostly symbolic since trade and financial exchanges have been restricted since 2010 when a South Korean warship was torpedoed, an attack that North Korea has denied.
North Korea slammed Trump as a "mentally deranged dotard" on Saturday for his "reckless, wicked act" of recognizing Jerusalem as Israel's capital.
Meanwhile, the U.S. Geological Survey said a North Korean nuclear test in September may have been so powerful that it moved the earth's crust with its aftershocks.