How the U.S. Went After FIFA Even Though It's Based in Switzerland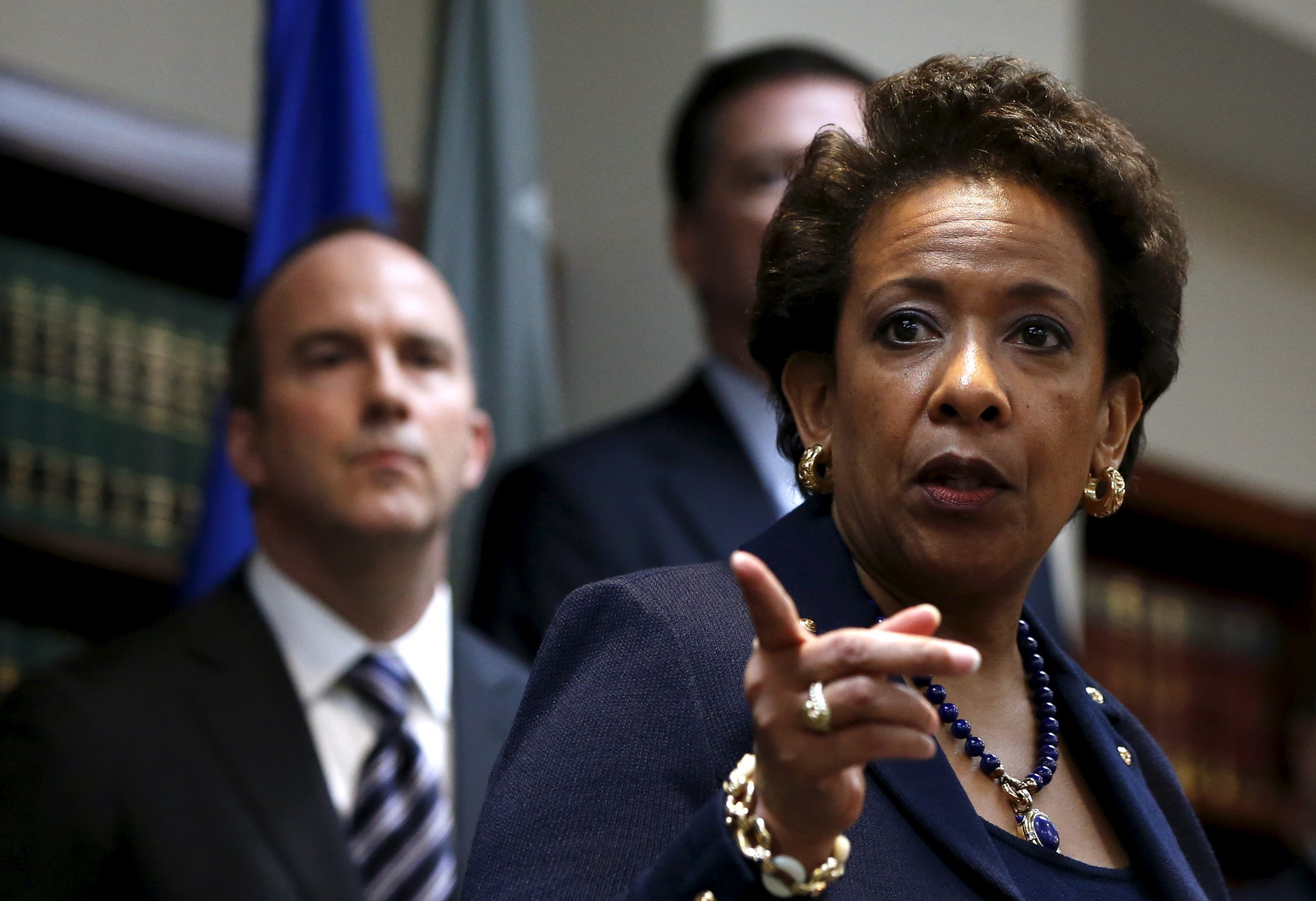 The U.S. Department of Justice announced Wednesday it was indicting nine Fédération Internationale de Football Association (FIFA) officials and five corporate executives with racketeering, wire fraud and money laundering conspiracies, among other charges. Earlier on Wednesday, Swiss authorities arrested seven of the indicted individuals in Zurich, where they had gathered for the organization's annual meeting at the Baur au Lac hotel.
Those arrested Wednesday and their fellow defendants are of mixed nationalities: They hail from Argentina, Venezuela, Uruguay, Paraguay, Costa Rico, Brazil, Nicaragua, Trinidad and Tobago, the Cayman Islands and the United Kingdom, as well as the United States. FIFA, which regulates and promotes soccer around the world, was founded in France in 1904 and is currently based in Zurich. With all of these nationalities at play and an organization based thousands of miles away from the U.S., the case needed unequivocal links to the U.S. in order for the Department of Justice to pursue it.
According to The New York Times, "United States law gives the Justice Department wide authority to bring cases against foreign nationals living abroad," and cases like these "can hinge on the slightest connection to the United States, like the use of an American bank or Internet service provider."
Indeed, U.S. Attorney General Loretta Lynch said at a press conference held in Brooklyn on Wednesday morning that "in many instances the defendants and their co-conspirators planned aspects of this long-running scheme during meetings held here in the United States. They used the banking and the wire facilities of the U.S. to distribute their bribe payments, and they planned to profit from their scheme in large part through promotional efforts directed at the growing U.S. market for soccer."
Jennifer Arlen, a professor at New York University School of Law and an expert in business crime, explains that for the purposes of U.S. law, it's possible to commit a crime "in the U.S." even if you never step foot in the country.
"The core issue for wire fraud is: Did you use a wire that originates in or ends in the U.S. to commit a scheme to defraud (which would include to bribe someone)?" Arlen says. "That gives you the act in the U.S. even though the payments were made overseas," she adds. "As long as you use a U.S. wire as part of your bribe—or if it's money laundering, as long as money flows from the U.S. to overseas to promote a certain list of crimes, and bribery is one of them—then you have a U.S. crime."
The indictment document, which is more than 150 pages long, lists a slew of activities members of the conspiracy engaged in, including "the use of 'consulting services' agreements and other similar types of contracts to create an appearance of legitimacy for illicit payments; the use of various mechanisms, including trusted intermediaries, bankers, financial advisors and currency dealers, to make and facilitate the making of illicit payments," as well as bulk cash smuggling, income tax evasion and obstruction of justice.
"Within the United States," it says, "such conduct took place within the Eastern District of New York and elsewhere."
As an example of the corruption, the indictment says Jack Warner, former FIFA vice president and executive committee member who has also held roles with other bodies under the FIFA umbrella, was involved in schemes that included diverting FIFA and other funds for his personal use.
"Among other things," the indictment says, "Warner funded a 2005 purchase of a Miami, Florida, condominium, held in the name of a member of his family, with money drawn from an account held in the name of a soccer facility that was ostensibly affiliated with CONCACAF [Confederation of North, Central American and Caribbean Association Football] and was supported in part through FAP [Financial Assistance Programme] funds."
In the Department of Justice press release issued Wednesday, Lynch "extended her grateful appreciation to the authorities of the government of Switzerland, as well as several other international partners, for their outstanding assistance in this investigation." In other words, though the indictment came from U.S., the DOJ had help from partners abroad in its investigation and in conducting the arrests of several defendants.
"The indictment alleges corruption that is rampant, systemic and deep-rooted both abroad and here in the United States," Lynch is quoted as saying in the release. "Today's action makes clear that this Department of Justice intends to end any such corrupt practices, to root out misconduct, and to bring wrongdoers to justice—and we look forward to continuing to work with other countries in this effort."