Pinterest users, grab your credit cards! As more retailers are using the social media site for their products, and shoppers are hungry for more ways to shop certain styles, Pinterest has added a feature where users can find and purchase what they've taken pictures of.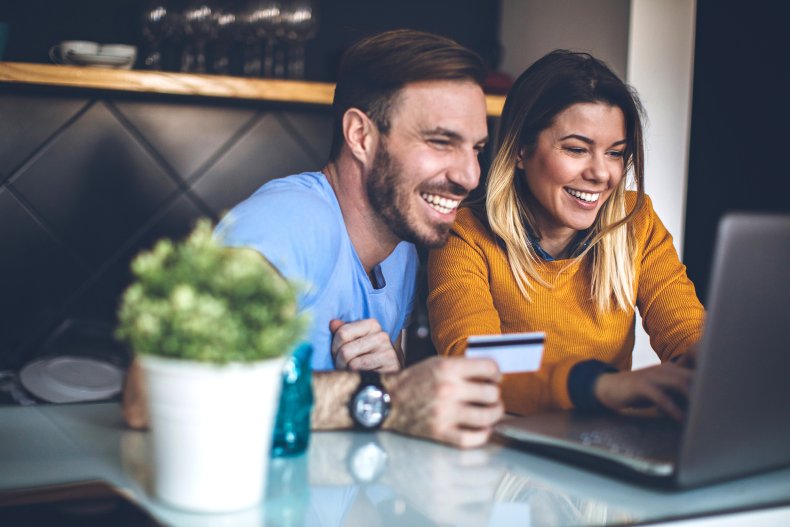 Get familiar with the "Shop" tab in the Lens camera search. With it, users can find matching in-stock merchandise similar to a photo—whether it's a photo they take directly using a phone, an upload from a camera, or a screenshot.
This new feature is easy to use. First, click the camera icon in the search bar to upload or take a picture. Upon uploading, a "Shop" tab will pop up with Product Pins based on products identified in the image. Links will show the price of the items and point consumers to the retailer's checkout page. According to Engadget, this new feature is especially helpful, since Pinterest will only show you products that are in stock.
The camera function was originally designed to help Pinterest users find matching products out in the real world. Now, shoppers can do the same thing by uploading photos and shopping for items in those photos without having to leave their home.
As many shoppers are unable to physically get to a store amid the coronavirus, this type of feature gives them unlimited options to purchasing new items.
The visual-driven feature is similar to wandering a store and choosing merchandise that way, since users will be choosing products based on how they look. Pinterest's "Shop" feature gives users search results that won't include scrolling through long lists of links; instead, everything is image-based for quick and easy searching.
According to Tech Crunch, Pinterest reported that now, users are implementing the camera feature for visual searches three times the number compared to 2019. About half the items snapped on the Lens search setting were part of the fashion or home decor categories.
The site also revealed that Pinterest doubled the number of their attributes detected in women's fashion, including color, pattern, fabric, dress style, length, texture, brand, neckline, shoe height, occasion, style and season. Adweek also noted that some of the most shopped home decor products included prints/artwork, vases, mirrors, rugs and throw pillows (which a visual shopping tool is perfect for).
So what are you waiting for? Get shopping! Pinterest's new "Shop" tab in the Lens search results is ready for action.