How To Use TikTok's Pride Month-Themed Video Effects, Everything We Know
Pride Month is well underway and social platforms are jumping aboard. On the coattails of Tinder unveiling its Orientation on Tinder feature, popular video-making platform TikTok released pride-themed effects to allow users to unleash their true inner selves.
The newest effects include rainbow hair and confetti and are in conjunction with the platform's partnership with RuPaul's DragCon, happening September 6 to 8 in New York and May 1-3, 2020 in Los Angeles.
"TikTok is about creativity and self-expression in endless forms," the social platform said in a statement to Newsweek. "No matter who you are or what makes you smile you'll always find quick, joyful and eccentric videos that you might not encounter anywhere else."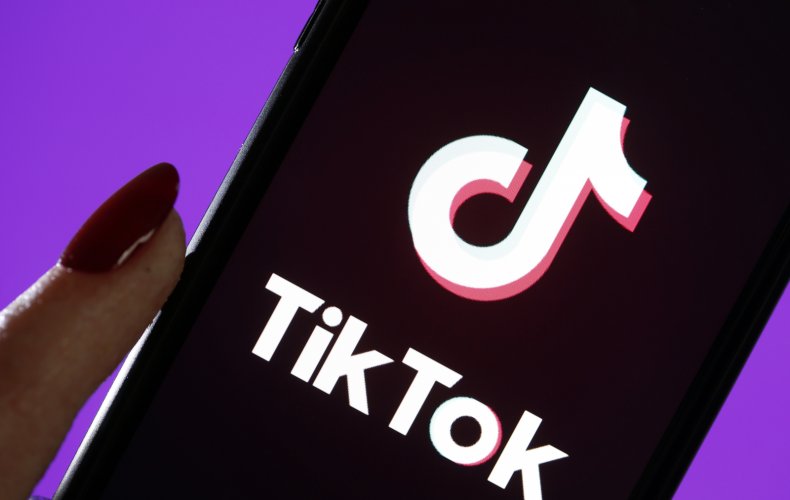 How it Works
If you already have a TikTok account, business goes as usual.
Links to the newest effects below:
If you are new to the social platform, the first step is to make an account. Once signed up, TikTok will open up to a "For You" tab, similar to Instagram's discover page. In this tab, users are able to see various examples of TikToks and follow pages.
From there, once you get the feel for TikTok, it's time to make a 15-second clip. Similar to Instagram and Snapchat stories, simply record yourself and add different effects and sounds.
As previously reported, Tinder announced plans Tuesday to roll out its Sexual Orientation update, a major addition to the platform developed in collaboration with GLAAD.
For the first time ever, Tinder users can now add more information about sexual orientation to their profiles, which will impact how potential matches are surfaced, according to a press release issued by the company. The update, in turn, aims to be more inclusive of its increasingly diverse user base.
"We want all of our users to feel empowered expressing who they are while connecting with new people -- and we're always working to make that easier for our users on Tinder," said CEO Elie Seidman in a statement. "Dating apps are invaluable platforms for connecting the LGBTQ+ community, and we're beyond proud to continue our efforts, in partnership with GLAAD, to improve the community's experience on Tinder."
"Tinder continues to show a dedication to inclusivity with updates that reach millions of people and create safer spaces for LGBTQ users," said Rich Ferraro, Chief Communications Officer at GLAAD. "Their latest work to expand additional sexual orientation options is an impactful change that helps LGBTQ people authentically express their full selves and gives LGBTQ users more control over potential matches."
Updated on Thursday, June 6, 2019 at 4:42 p.m. ET: This article originally stated that the RuPaul DragCon occurred on September 6-8 in both New York and Los Angeles.