How Victoria's Secret Made Lingerie Mainstream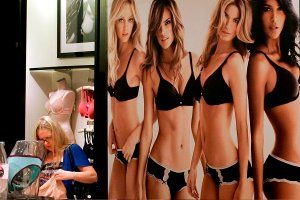 When Leslie Wexner got into the underwear business nearly 30 years ago, there was a great divide. American women wore Fruit of the Loom, Hanes, or Jockey, pragmatic panties bought in packs of three at mass retailers. Department store lingerie was dowdy, referred to as "foundation garments," and the fancier items were saved for special occasions, like one's honeymoon. More modern unmentionables—lacy thongs and padded push-up bras—were available alongside feathered boas and provocative pirate costumes at Frederick's of Hollywood.
Then Wexner, the founder of The Limited, purchased Victoria's Secret, a small San Francisco chain headed into bankruptcy, and lifted lingerie out of the red-light district, launched it onto the runway, and landed it right into the underwear drawers of mainstream America. With prime-time fashion shows, sexy TV ads, steamy catalogs, and a presence in nearly every shopping mall in America, the company "made intimate apparel front and center," says Marshal Cohen, chief industry analyst at the NPD Group, a market-research company in Port Washington, N.Y. Wexner "took the secret out of Victoria's Secret." (Cohen also credits Wexner with the "whale tail"—underwear peeking out of the pants—and other fashion phenomena: "He made it a trend; all of a sudden women wanted people to see what they were wearing [underneath], and innerwear became outerwear.")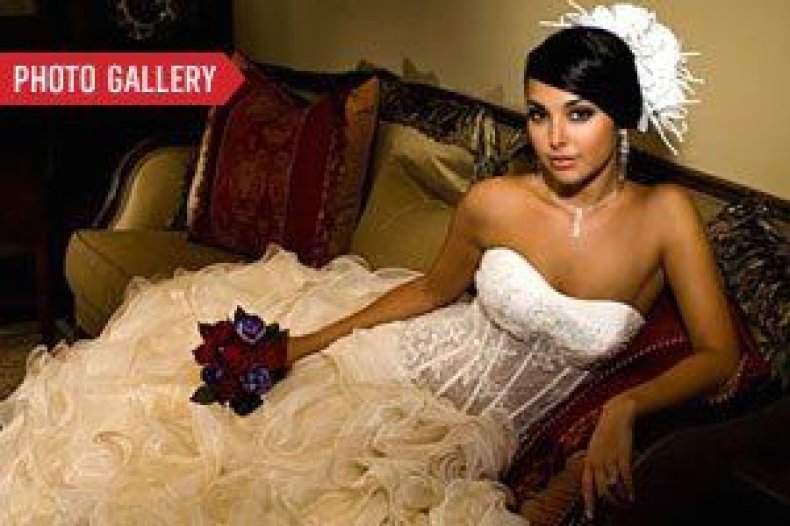 Over the past 28 years, by making sexy lingerie affordable, accessible, and acceptable, Columbus, Ohio-based Victoria's Secret has created a middle ground in intimate apparel. The company woke up a sleepy category, one that took in $10.75 billion in 2009, double what it was when Wexner started. Retail experts say Victoria's Secret has made department stores more aggressive and fashion-forward. Additionally, it has opened the doors wider for smaller brands like Hanky Panky and Josie Natori, and allowed bigger brands like American Eagle Outfitters, Chico's, and Abercrombie & Fitch to carry their own lingerie lines. Even practical panties are sexier and more relevant. Jockey and Hanes now both sell thongs. "This is now a category with much greater diversity," says Wendy Liebmann, CEO of WSL Strategic Retail in New York. Other players "have been forced in a positive way to become more competitive."
Wexner, 73, is an unlikely candidate to upend the American underwear industry. He's quiet and reflective, and he dresses conservatively. (In the early days building his business, he says, he was frequently thought to be the company attorney.) He's been on a quest to find the "purpose of life" since his mid-30s, which may have contributed to his emerging as one of his generation's most generous philanthropists. (He gave $250 million to set up the Ohio Higher Education Trust in the early '90s.) He sells sexy underthings to young women and has talked in the past about the "moral compass" that guides him.
Perhaps most unusual is that Wexner never wanted to go into retail. He spent his childhood watching his parents run a clothing store, named Leslie's after him, and he was turned off by how they worked 80-hour weeks and barely scratched out a living. "Growing up I knew you were supposed to have a profession," he said in 2003, "and something that was better than being a shopkeeper, which is what my parents were. I didn't want to go into the retail business. I hated it."
Wexner enrolled in law school, only to find that he wasn't creatively stimulated enough, so he spent study breaks drawing designs for stores and storefronts. ("Some people made erotic drawings or wrote their girlfriend's name," he has said. "I did stores.") He soon dropped out and began pitching in at his parents' store, where he discovered that the business profited most by selling skirts, sweaters, shirts, and blouses—typical sportswear separates—not by selling dresses and coats, as his father believed.
It was the entrepreneurial epiphany for a store that Wexner, then 26, wanted to call Leslie's Limited and refocus to sell women's sportswear separates. Wexner had been an entrepreneur since he was 9 (early for-profit ventures include cutting grass, shoveling snow, and selling stationery, T-shirts, and toys), but the months before the opening of The Limited in 1963 were harrowing. He had recurring nightmares and was diagnosed with an ulcer. Wexner, as his parents had, invested inordinate hours, working from 7 a.m. to midnight, washing the store's windows and doing his own bookkeeping. But it was his idea that paid off the most. Women wanted separates and appreciated a new, more modern way of buying clothing. Wexner opened another five stores in the following years and took the business public in 1969. Ten years later, he had 300 Limited stores and began to demonstrate an appetite for acquisitions, buying and growing brands like Lane Bryant.
It was on a business trip in San Francisco in 1982 that Wexner discovered Victoria's Secret, founded by Roy Raymond, a Stanford M.B.A. graduate. "It was a small store, and it was Victorian—not English Victorian, but brothel Victorian with red velvet sofas," says Wexner. "There wasn't erotic lingerie, but there was very sexy lingerie, and I hadn't seen anything like it in the U.S." Months later, with Victoria's Secret on the verge of bankruptcy, Raymond called Wexner and asked if he wanted to buy the company. Wexner got on a plane to San Francisco that day and agreed to purchase the four stores and a catalog for $1 million.
Wexner says he had "intuition" that it would be a good business, but he didn't know anything about lingerie and he had no immediate plans for the company. He had just bought Lane Bryant and was growing a new brand, Express. "[Victoria's Secret] didn't make any money," he says, "but I saw ingredients in it. What if we mixed it up differently?" Wexner then began thinking—as a bachelor. (He got married about 10 years later.) "Most of the women that I knew wore underwear most of the time, and most of the women that I knew I thought would rather wear lingerie most of the time, but there were no lingerie stores," he says. "I thought if we could develop price points and products that have a broader base of customer, it could be something big."
The company moved Victoria's Secret to its headquarters in Columbus and infused the brand with its retail expertise—boosting the selection of merchandise from just one model of everything to a large assortment with colors and textiles that related to the fashion industry. It focused on consistency of fit, which created customer loyalty. The company expanded nationally, opening its boudoir-style stores in areas in which it had catalog customers. "The marketing was pretty primitive," says Wexner, "but it worked."
They finessed the formula, moving bras and fitting rooms from the front to the back of the store ("Being in the front made for some odd moments flashing the world," says Wexner. "We had to take the fact that people were in their birthday suits into consideration.") They played classical music and soon customers began requesting the compilations, and the company began to sell CDs. The famous fashion show, with legendary supermodels strutting in lavishly jeweled bras and feathered wings, became a cultural moment. A steamy commercial during the 1999 Super Bowl sent millions of visitors to the Victoria's Secret Web site, and a billion people in 100 countries logged on to watch the show.
"The great thing that Wexner did was recognize the huge white space in the market that was unspoken for, and he brought in innovation," says Craig Johnson, president of Customer Growth Partners, a retail consultancy in New Canaan, Conn. "He made sexy mainstream. That was his genius." But Wexner, still a reserved Midwesterner who has been the chairman and CEO of the company—now known as Limited Brands and including brands such as Bath and Body Works, Pink, La Senza, and Henri Bendel—for more than 45 years, doesn't see anything "genius" about it. "I didn't invent anything. I didn't invent the bra or stores or the name," he says. "I just see things differently." Still, when it comes to how women think about the most pragmatic items they wear, that's made all the difference.