How to View AP Scores Early? College Board Starts Releasing Exam Results
Students eager to see their results from the Advanced Placement exam can either wait until their state's designated time or somehow change their computer or phone's location.
Through Advanced Placement (AP) courses, high school students have the ability to gain credit for college courses before enrolling in higher education. Courses culminate in a final exam, with a score of three or higher potentially qualifying the student to earn credit at their chosen college or university.
College Board, the organization that administers the exam, releases scores in accordance with a schedule dictated by states and while students in Florida, Louisiana, Mississippi and Texas could access their scores on Friday morning, other students nationwide had to wait. After months of hard work and college credit on the line, sometimes waiting can be hard and students who wanted to see their scores before their state's assigned time had a few options.
Accessing scores based on College Board's schedule was dependent on where a student was when trying to view their results, not based on where they took the exam. So, changing a student's location could change the day they could see their scores.
The first, most obvious option, would be to ask a friend or family member that lives in a state that had earlier access to login to the student's College Board account and tell them their score.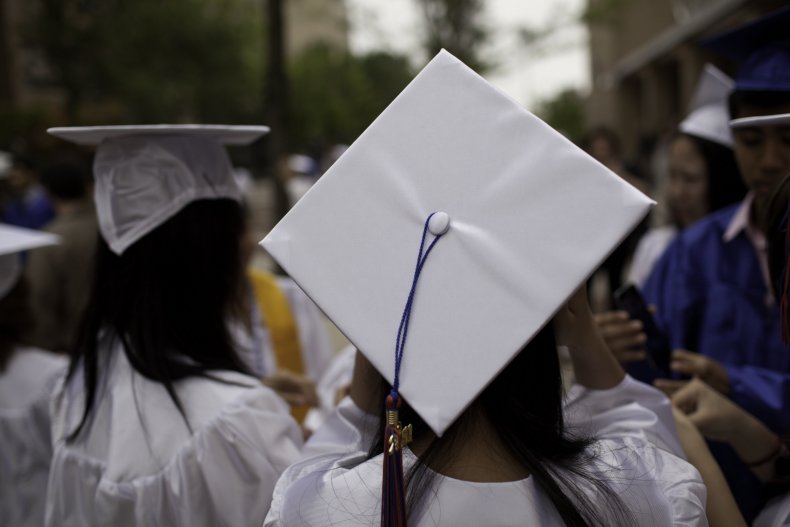 Another option would be to travel to one of the states that had access earlier than the state where the student lived. However, traveling can be both time consuming and costly, so the viability of that option can be up for debate.
Instead of changing their physical location, students can also change the location of the phone or computer they're using to access their College Board account. However, this isn't as simple as changing a setting on the device and can require a lot of time and inside technology knowledge.
Another way to work around the simple fact of having to wait a few days to see scores is to use a VPN, which enables a person to connect to a network outside of where they're physically located. A VPN connects a computer, smartphone or tablet to another computer, identified as the server. It allows a person to browse the internet using the server's internet connection. So, if the student was located in one state but had a VPN established for a computer in a state that had earlier access, it's possible they could access their scores early.
On Tuesday, everyone in the United States and its territories, Canada and internationally will be able to see their scores. In the days prior, exam results will be released in chunks of states, identified by College Board as:
July 6: Alabama, Arkansas, Georgia, Illinois, Kentucky, North Carolina, Oklahoma, South Carolina, Tennessee, Virginia
July 7: Connecticut, Delaware, District of Columbia, Maine, Maryland, Massachusetts, New Hampshire, New Jersey, New York, Pennsylvania, Rhode Island, Vermont, West Virginia
July 8: California, Michigan, Ohio, Oregon
July 9: Alaska, Arizona, Colorado, Hawaii, Idaho, Indiana, Iowa, Kansas, Minnesota, Missouri, Montana, Nebraska, Nevada, New Mexico, North Dakota, South Dakota, Utah, Washington, Wisconsin, Wyoming
To access scores, a student must log in to apscore.org with their College Board username and password. Students can send one free score report to a college, university or scholarship program by designating it on their registration sheet. Additional reports can be ordered online for a fee of $15 for standard delivery or $25 for rush delivery. College Board offered a discount for rush delivery from July 2 to July 11, dropping the price from $25 to $15.