How Was the Golden State Killer Caught? DNA From Relative on Genealogy Website Was Key
Investigators in Sacramento County, California, used genealogy websites to capture the suspected Golden State Killer, a serial rapist and murderer who evaded detection for more than four decades.
Police arrested Joseph James DeAngelo, 72, outside his Sacramento house on Tuesday afternoon and charged him with the murders of Katie and Brian Maggiore in February 1978. DeAngelo is expected to face charges in relation to 10 other homicide cases from between 1979 and 1986.
Investigators are confident they have finally caught the criminal variously known over the years as the "Golden State Killer," "East Area Rapist" and "Visalia Ransacker." On Thursday, police revealed that their breakthrough came from searching on free open-source websites that allow people to share their genetic profiles in a bid to find relatives and assemble family trees, reported The Sacramento Bee.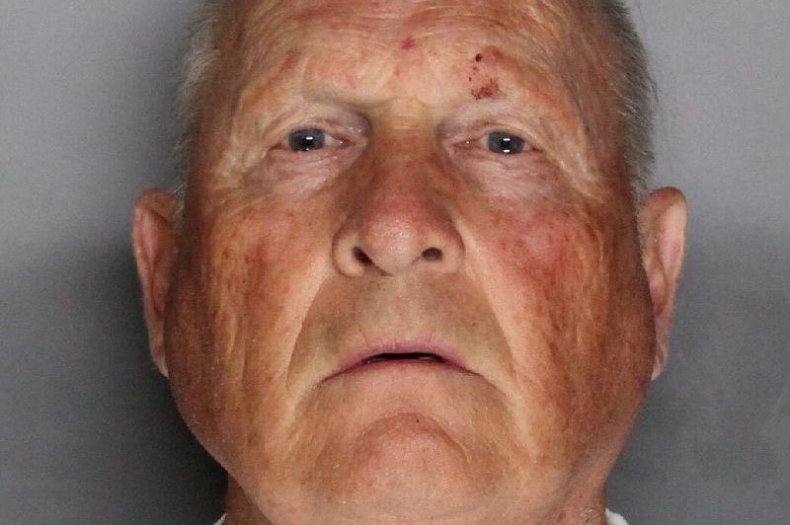 Chief Deputy District Attorney Steve Grippi said officials began exploring online family trees to match DNA that was collected from one of the Golden State Killer's crime scenes. From there, they investigated individuals within those trees in order to narrow down a suspect.
Last Thursday, authorities had a breakthrough while looking into DeAngelo, who was in the right age group and lived in areas the Golden State Killer had terrorized. Sacramento County District Attorney Anna Marie Schubert said DeAngelo's being determined as a suspect reignited the decades-long investigation.
Investigators managed to gather DeAngelo's DNA from items he had thrown away, and took the DNA to the lab for analysis. A day later, the DNA was found to be a direct match to that at the murder scenes in Ventura and Orange counties. The discovery provided "overwhelming evidence" that DeAngelo was the murderer. "I was at a dinner at Cristo Rey High School, and Steve Grippi called me…. And so I probably used a few words I wouldn't put in a newspaper but basically said, 'You'd better not be lying to me,'" Schubert said.
Authorities decided they would examine a second sample to ensure they had the right person. On Monday evening, the results from a second testing proved to be "astronomical evidence" that DeAngelo was the criminal police had been searching for. "There were a whole lot of holy-shit moments," Schubert said.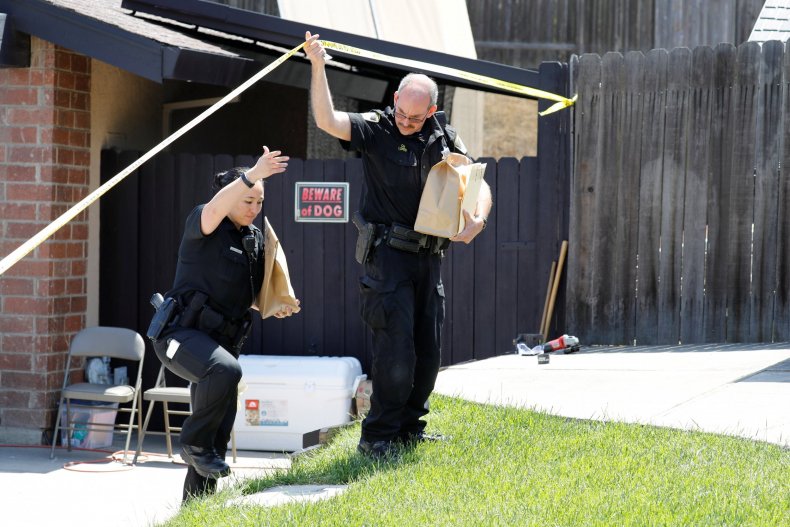 Her team decided to move quickly and catch DeAngelo by surprise. "There were concerns about public safety in terms of if he figured out something was going on," she said. Despite DeAngelo's old age, his arrest on Tuesday was not without its risks. "He had guns in the house, that sort of thing, so there were dangers involved," said Tom Rackauckas, district attorney of Orange County, as reported by CNN.
Schubert said she intended to meet prosecutors in other counties where DeAngelo is also suspected of murders to discuss pursuing a joint prosecution. "It makes sense to do it in one county," she said.
Schubert added: "The majority of the murders happened down in Southern California, so I'm comfortable with wherever it's going to be, as long as everybody gets to be a participant."
Prosecutors must also decide whether to pursue rape charges against the suspect. Unfortunately, the statute of limitations for most of the cases has ended. Sacramento and Santa Clara County authorities said they had no plans to file for rape charges, but Yolo County and others were still considering the options.
Authorities believe the Golden State Killer raped 51 people, murdered 12 and burgled hundreds of homes in California between 1974 and 1986. The crimes ceased decades ago, and the killer's identity remained a mystery. Although the case went dead over the years, police never stopped searching for clues.