How to Watch the 2016 Grammy Awards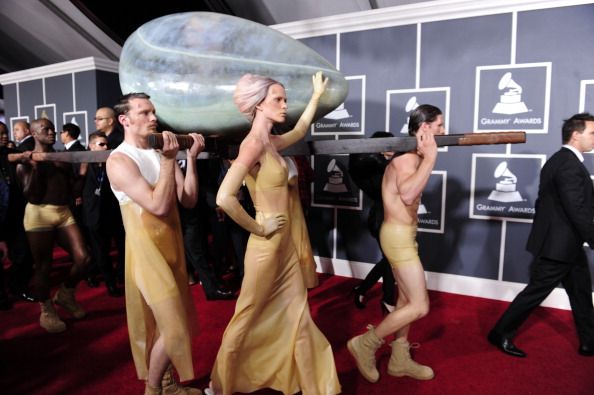 The music industry's most prestigious ceremony, the Grammy Awards, returns for the 58th time on Monday, hosted by two-time winner LL Cool J.
Previous shows have featured Queen Latifah hosting a mass wedding, Taylor Swift hosting a mad Kanye West, and an egg hosting a Lady Gaga, so it's understandable the ceremony will once again garner international attention.
Here is everything you need to know about the 58th Grammy Awards:
When does it start?
The ceremony will begin at 5 p.m. local time (8p.m. ET/1a.m. GT) at the Staples Centre in Los Angeles.
Is it on TV?
The main event will be broadcast live on CBS in the US, but won't be broadcast live in the U.K. The E! network will be keeping viewers up-to-date with all the red carpet arrivals.
The Grammys will also be hosting a live-stream on its website, as will CBS.
In the U.K, you can watch the full ceremony on 4Music at the more sociable hour of 8 p.m. GMT on Tuesday.
Where else can I follow the show?
If the early start doesn't shake your determination to watch the ceremony, then you can follow all the reaction on the Grammy's official Twitter and Facebook page.
Will it be worth it?
The Grammys has seemingly booked every consequential artist of the past 12 months. With 11 nominations and a performance, Kendrick Lamar will cap-off a phenomenal year. Adele, meanwhile, will remind the world why her third studio album, 25, was so incredibly successful when she takes to the stage.
A strong Grammy showing from Rihanna can only help her quest to propel new album Anti to the sort of heights Adele achieved. The Weeknd and Taylor Swift will also entertain the star-studded crowd, as will Lady Gaga, who will perform a tribute to the late David Bowie.