MTV VMAs Live Stream 2018: How to Watch the Show Online
One of Hollywood's biggest nights, being the MTV Video Music Awards (VMA), is slated to return Radio City Music Hall in New York City on Monday. While many music fans won't get the privilege to brush shoulders with today's biggest musical acts, there's a way to participate in the main event without being physically there.
In 1984, the VMAs was created by MTV as an alternative to the prestigious Grammy Awards ceremony. It recognizes excellence in music video creation, and music devotees are allowed to participate in the voting process. Winners in years past, including Beyoncé and Madonna, have walked away with the coveted "Moon Person" statue. This year's nominees include Drake, Ed Sheeran and Camila Cabello. Jennifer Lopez, however, will be honored with the inaugural Michael Jackson Video Vanguard Award—an award renamed for the late Michael Jackson in 2001.
The show has been the setting for several iconic moments in pop culture history from Britney Spears' shocking kiss with Madonna to Kanye West interrupting Taylor Swift's speech to Miley Cyrus scandalously dancing on Robin Thicke. With this in mind, fans will want to tune in to Monday's show to see what the night has in store.
Ways to Watch
The 35th-annual VMAs is slated to be a jam-packed event. For viewers who don't want to miss performances like the show's opener Cardi B, the ceremony will broadcast live on MTV beginning at 9 p.m. ET. Other performers for the evening will include Ariana Grande, Travis Scott and Shawn Mendes. Nicki Minaj, however, will perform at a location away from Radio City Music Hall.
There are ways for audiences to tune in without having a television. Individuals who have MTV included in their cable package can access the ceremony via MTV's respective website. It will additionally air across MTV's network of channels in over 180 countries and territories.
Prior to the ceremony's airtime, MTV will host a VMA's red carpet pre-show. This show, which is scheduled to air on MTV at 8:00 p.m. ET, will feature performances from the Backstreet Boys, Bazzi and Bryce Vine. It will be hosted by actor Terrence J. and radio/television personality Nessa alongside Jersey Shore Family Vacation stars Paul "Pauly D" Delvecchio and Vinny Guadagnino. Model Winnie Harlow will serve as a fashion correspondent for the pre-show as well.
Before the ceremony, MTV will air a red carpet coverage show via Twitter at 7:30 p.m. ET. This will be hosted by Wild 'N Out star Justina Valentine and TRL host Erik Zachary.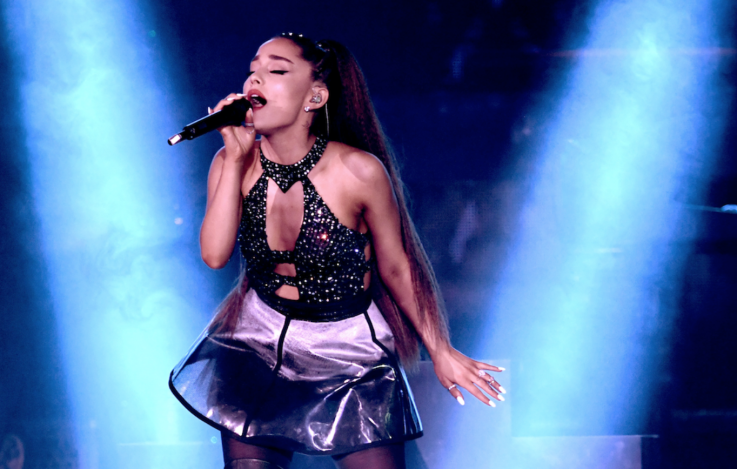 MTV VMAs Live Stream 2018: How to Watch the Show Online | Culture