How to Watch 2020 SAG Awards: Live Stream, Red Carpet, Air Time and More Info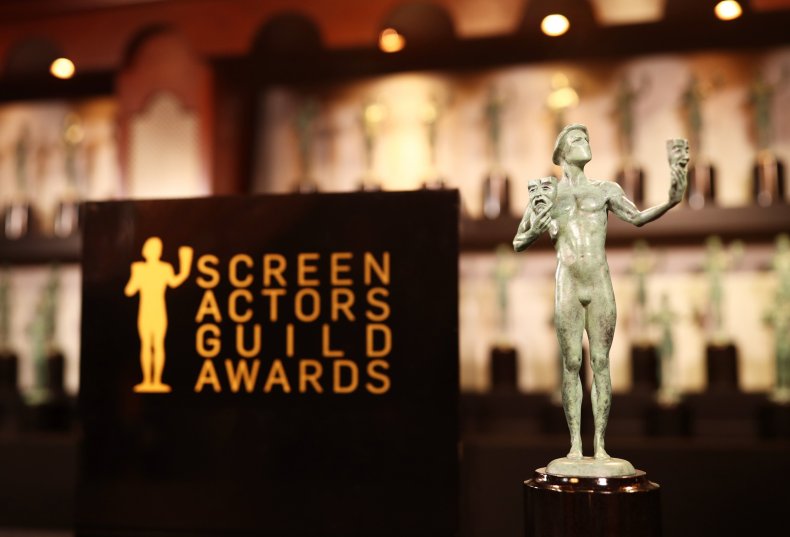 On Sunday, January 19, some of the biggest names in movies and television will arrived in Los Angeles for the 26th annual Screen Actors Guild Awards show, which will take place at the Shrine Auditorium in Los Angeles.
"The SAG Awards annually celebrates the outstanding motion picture and television performances from the previous calendar year," according to the awards website.
While the SAG Awards did not announce a "host" for the show, actresses Joey King and Logan Browning were named the show's ambassadors.
How to Watch SAG Awards on TV and online
The two-hour show will air live on TNT and TBS starting at 8 p.m. ET. Subscribers of TNT and TBS can also watch the awards show on the either of the networks' website, mobile apps and connected streaming devices like Apple TV, Roku and Amazon Fire. The show will also be available internationally as well as to U.S. military installations through the American Forces Network.
How to Watch the SAG Awards pre-show
For more coverage of the event, fans can tune into the preshow, People, Entertainment Weekly & TNT Red Carpet Live: 26th Screen Actors Guild Awards. The preshow will begin at 5:30 p.m. ET and can be live-streamed on a number of platforms including EW.com, PeopleTV, PEOPLE.com, SAG.org and TNTDrama.com/sag-awards.
The preshow live stream can also be watched on the Facebook and Twitter social channels for People, PeopleTV, Entertainment Weekly, InStyle, TNT and TBS. PeopleTV, TNT and Entertainment Weekly will also be showing the live stream on their YouTube channels. Additionally, the preshow will be live-streamed on the Jumbotron in New York City's Time Square.
The preshow will be hosted by Entertainment Weekly Editor-in-Chief JD Heyman and PeopleTV hosts Jeremy Parsons, Lola Ogunnaike and Andrea Boehlke while also featuring Jenna Lyons, former executive creative director and president for J Crew, who will share insights into the fashion trends on the red carpet. The preshow will also feature the announcement for the winners of the outstanding performance by film and television stunt ensembles award.
While it is unknown who will receive the different awards during the show, the SAG Awards will honor Robert DeNiro with the 2019 SAG life achievement award, which is given to actors or actresses for "outstanding achievement in fostering the best ideals of the acting profession." Leonardo DiCaprio will present the award to DeNiro on stage.
The show will also include a number of other big-name stars like Joaquin Phoenix, Scarlett Johansson, Brad Pitt, Jennifer Lopez, Margot Robbie and many more.