New York, Pennsylvania and Washington, D.C., will host memorial services to remember thousands who died during the terror attacks on September 11, 2001, this Friday, which marks the tragedy's 19th anniversary.
With precautionary measures in effect to protect against coronavirus transmission, in-person events are scheduled to take place at three significant memorial sites: the World Trade Center in lower Manhattan; the field in Shanksville, Pennsylvania, where Flight 93 crashed; and the Pentagon in Arlington, Virginia, just outside D.C. All three commemoration services will be available to live stream online.
Pennsylvania's National Flight 93 Memorial will hold a private service for families of the 40 passengers and crew members aboard United Airlines Flight 93. President Donald Trump and Democratic presidential nominee Joe Biden are both expected to attend the private ceremony. Others can watch the service live here.
Another commemoration ceremony will take place at the National 9/11 Pentagon Memorial in remembrance of 184 people killed at the Department of Defense headquarters building. Secretary of Defense Mark Esper and General Mark Milley, chairman of the Joint Chiefs of Staff, will lead a live virtual service at the memorial on Friday morning. Families are not permitted to attend the service but "will be visiting the memorial in small groups throughout the day," according to a press release. Members of the public can stream the service live here.
The National September 11 Memorial & Museum, built at the site of the former World Trade Center, will also host an in-person commemorative service for those who lost family members during the attacks in 2001. Due to concerns about coronavirus transmission, victims' loved ones will not read their names aloud during the ceremony, as they have done in past years. Instead, the ceremony will feature recorded readings by family members.
Friday's commemoration will take place in the 9/11 Memorial plaza beside Freedom Tower. The September 11 Memorial & Museum also plans to broadcast the event online. Viewers can live stream the service here, beginning around 8:40 a.m. ET.
Officials at the National September 11 Memorial & Museum originally said the site's annual "Tribute to Light" installation, a pair of towering light pillars meant to symbolize the fallen Twin Towers, would not be displayed this year to protect the workers who assemble it. However, the museum issued an amended announcement shortly after the initial news of the cancellation was released.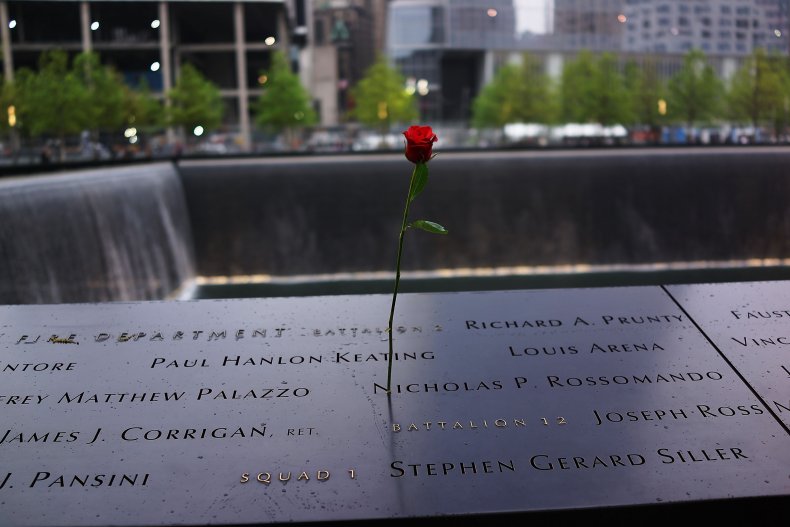 "In the last 24 hours we've had conversations with many interested parties and believe we will be able to stage the tribute in a safe and appropriate fashion," said Alice Greenwald, president and CEO of the September 11 Memorial & Museum, in a statement regarding the "Tribute to Light" on August 15.
The Memorial & Museum will open its doors to the general public again on Saturday, after closing in early March at the onset of the pandemic. Individuals who lost family members during the 2001 attacks can reserve tickets to visit the museum on Friday.