How To Watch '90 Day Fiancé' Couples As They Return For 'What Now?' Spinoff
90 Day Fiancé: What Now? is just one of TLC's spinoffs from the successful 90 Day Fiancé franchise. The new series gives fans an in-depth look into the lives of some of their favorite (and least favorite) couples after they've married. It also depicts the further attempts by some cast members to secure U.S. citizenship for their foreign love interests.
All of the couples featured on this season of 90 Day Fiancé: What Now? have been seen before. Some changes may introduce new cast members, though. Some may even be single or in new relationships.
Here's everything we know about the couples returning for 90 Day Fiancé: What Now?, how to watch the show and more.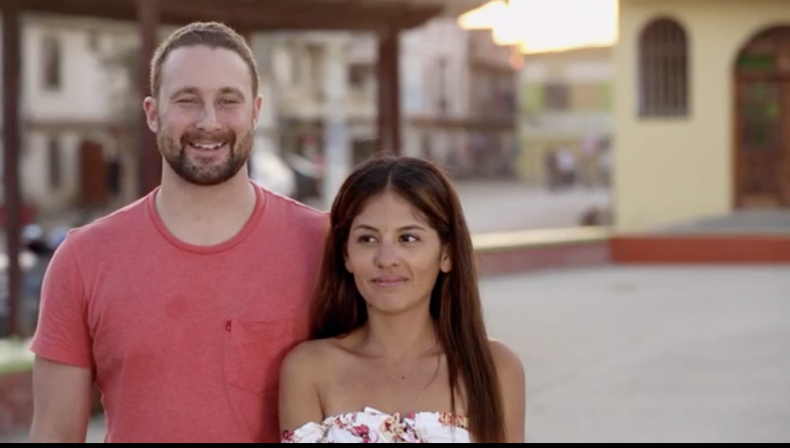 How to Watch
90 Day Fiancé: What Now? does not air on TLC. The show is available only through the channel's digital streaming service, TLC Go, starting Monday. It can also be viewed on TLC's website. Episodes of the series follow both couples and singles who have appeared on the show.
If viewers are interested in watching a TV version of 90 Day Fiancé, they're in luck. A new season of 90 Day Fiancé: Before the 90 Days aired Sunday night on TLC. This spinoff takes viewers into the initial meetings between the online love interests or those who met while in other countries. In it, there's no immediate pressure to get married. Instead, the couples spend time trying to make plans for living together in America.
Who Is Returning?
This season of 90 Day Fiancé: What Now? will revisit the stories of a handful of 90 Day Fiancé favorites. The limited episodes serve as an update on where the couples are now. This can include their day-to-day lives together and their new family additions, or even introduce new love interests.
The updates this season will feature Jesse Meester, Steven Frend and Olga Koshimbetova, Omar Albakour and Avery Mills, David Toborowsky and Annie Suwan, Corey Rathgeber and Evelin Villegas, Robert and Anny Springs, Laura and Aladin Jallali, Rachel Bear and Jon Walters, Loren and Alexei Brovarnik, Ronald Smith and Tiffany Franco, and Zied Hakimi and Rebecca Parrott, according to Showbiz Cheat Sheet.
It's also been teased that Darcey Silva could return, again. Silva was once in a relationship with Meester. Then she returned for another season of the show with a second foreign love interest, Tom Brooks. Now, it appears that Silva is single.