How To View Alabama Senate Race Results: Will Roy Moore Or Doug Jones Win Election?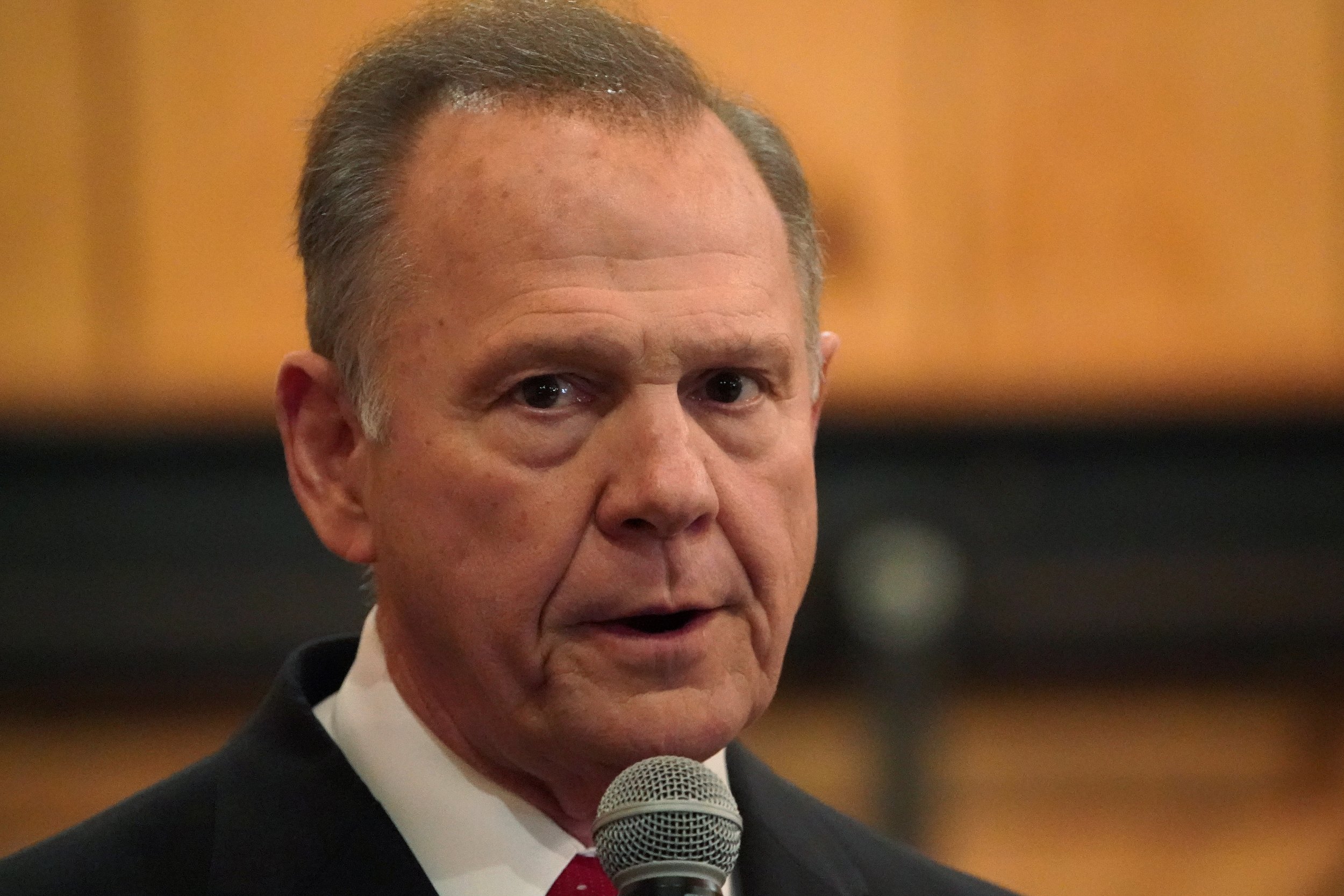 The contentious campaign between Alabama Senate candidates Roy Moore, a Republican, and Doug Jones, a Democrat, comes to a close Tuesday night. Here's how to see what happens as the votes come in for this special election:
When will the results come in?
Polls will close at 7 p.m. CST. The results will begin coming in around 8 p.m. and are expected to continue until about 10 p.m., according to the office of Alabama Secretary of State John Merrill.
The winner will likely be decided by the end of the night, although the secretary of state's office has until January 3 to certify the results if there are any disputes or potential errors.
Merrill told Boston's WBUR Monday that his office expected a 25 percent voter turnout, a boost from the 18 percent who voted in the primaries.
Where to watch
The Alabama secretary of state's office will keep track of the votes on its website and display the unofficial county and statewide results as they come in.
Newsweek will be posting live updates through the night. Local news outlet AL.com will be also posting live updates.
Why does this race matter so much?
This election picked up national traction after The Washington Post reported several women's allegations of sexual misconduct by Moore. Some said he harassed them when they were teenagers and the former judge was in his 30s.
The Moore campaign has vehemently denied the accusations, calling them a "witch hunt" and alleging that media outlets were conspiring to derail his campaign. President Donald Trump has remained steadfast in his support of Moore, promoting his campaign on Twitter, in a press conference and in a Florida rally last week. The accusations against Moore exploded during the recent #MeToo campaign against sexual harassment and abuse, which has led to the resignations of three high-profile members of Congress, including Senator Al Franken (D-Minn.).
In the days following the reports, and as more women came forward, it looked as if the Republican Party might shun Moore. The Republican National Committee, Senate Majority Leader Mitch McConnell and even Ivanka Trump denounced him or called for him to step down, even going so far as to plan for his write-in replacement. But after Trump chimed in with a belated endorsement, the RNC changed its mind and decided late last week to fund Moore again.
Moore's opponents, however, were increasingly speaking out in the days leading up to the election. On Sunday, Republican Senator Richard Shelby of Alabama announced on CNN that he didn't vote for Moore and wrote in the name of a "distinguished Republican" instead.
If Moore wins, the Senate's makeup will remain 52 Republicans to 46 Democrats, plus two independents who caucus with the Democrats. But if Jones wins, that will change to 51 Republicans and 47 Democrats.