Celebrities to Unite for Online Event to Raise Funds for Los Angeles Pandemic Relief
A number of musicians, actors and comedians will hold an online telethon Saturday for Los Angeles coronavirus relief called All Together Now.
The virtual event is being presented by Rock Cellar Productions in association with the Get Together foundation to raise money for the L.A. City Coronavirus Relief Fund. Viewers can donate directly through the website or via text by sending "Together" to 24365. The event will begin at 2 p.m. PDT on the All Together Now website.
According to the donation site, funds raised will be provide financial assistance to families experiencing financial hardships due to the pandemic. Many receiving the aid are immigrants and independent workers ineligible for benefits.
Besides raising money, the online event is meant to be a salve to the virus' stresses on Los Angeles residents. "The concert is set to be a major and significant relief effort to help Angelenos cope with the severe restrictions imposed on everyone during this dangerous and uncertain time of the novel coronavirus crisis," the All Together Now website said.
The event will feature a number of iconic performers who have made an impact in different facets of the entertainment world. Musicians like Carole King, the Beach Boys' Mike Love, Bad Company's Paul Rodgers, Rage Against the Machine guitarist Tom Morello and more will perform. Actors such as Malcolm McDowell, Tim Allen, Pamela Adlon, and Stephen Root will also appear for the event.
The event's website ensures that the event will be a good time for a good cause. "Supporters will enjoy not only a concert of immense talent, but one that includes being part of the bigger picture – one that embraces Los Angeles and a cross section of our community, which includes all those who have lost their jobs and have limited or no means of income until this pandemic passes," the website says. "If you love good music and helping people in need, don't miss it. This is going to be a beautiful effort where success and generosity come together to truly impact lives."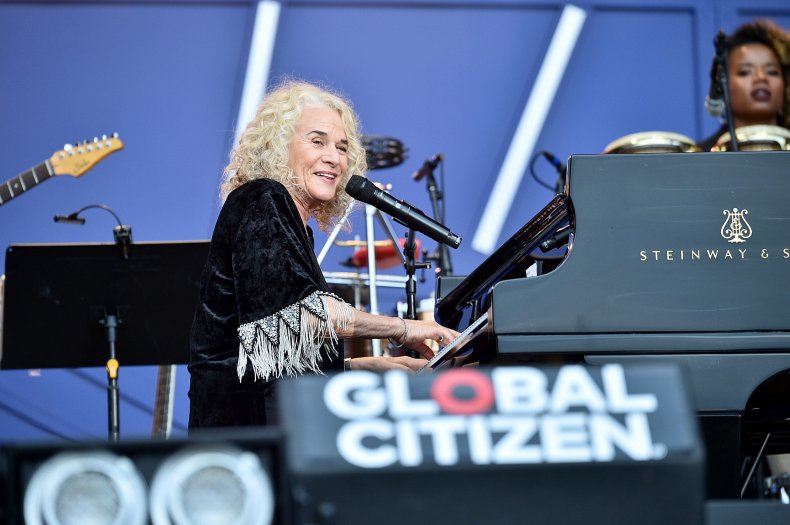 L.A. isn't the only part of the country to host an online telethon with local talent. On Wednesday, New Jersey's finest teamed up for the Jersey 4 Jersey concert, which featured performances by some of the state's most famous musicians including Bruce Springsteen, Jon Bon Jovi, and SZA. The event also featured comedians Whoopi Goldberg, Jon Stewart, Chelsea Handler and Kelly Ripa presenting the performers and speaking about their affinity for Jersey.