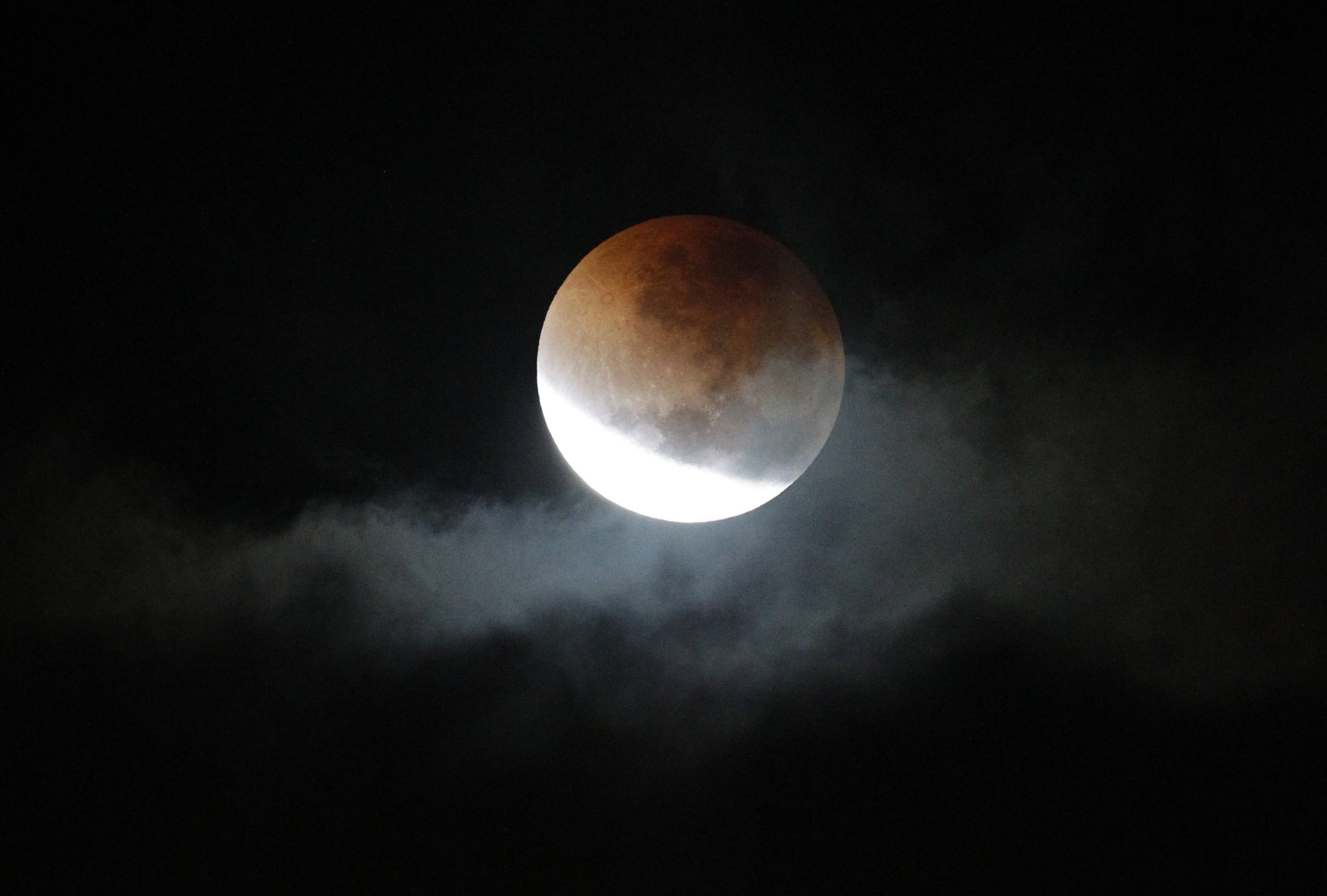 For the first time since 1982, a supermoon and lunar eclipse are scheduled to coincide Sunday night. The full moon will appear slightly larger than usual as it reaches the closest point to the Earth in its elliptical orbit (hence the term "supermoon"), and in conjunction it will arrive directly opposite the sun with the Earth in the middle, for a total lunar eclipse. These two events won't happen in tandem again until 2033.
The supermoon eclipse will be visible to the naked eye from North and South America, Europe, Africa and parts of West Asia and the eastern Pacific, according to NASA. The total eclipse is scheduled to begin at 10:11 p.m. EDT, hit its peak at 10:47 p.m. and end at 11:23 p.m., and will be bookended by phases of partial eclipse. The agency has published some tricks and tips for capturing striking photos of the rare event.
"Don't make the mistake of photographing the moon by itself with no reference to anything," Bill Ingalls, NASA senior photographer, is quoted as saying. "I've certainly done it myself, but everyone will get that shot. Instead, think of how to make the image creative—that means tying it into some land-based object. It can be a local landmark or anything to give your photo a sense of place."
For those who might experience bad weather or prefer to stay inside, NASA will be providing a broadcast from its Marshall Space Flight Center in Huntsville, Alabama beginning at 8 p.m. EDT and lasting until at least 11:30 p.m. It will include a live feed from the Griffith Observatory in Los Angeles and Mitzi Adams, a NASA solar physicist, will be on hand to answer questions posed via Twitter with the hashtag #askNASA.
Watch the live stream here: