How to Watch Apple's Congressional Hearing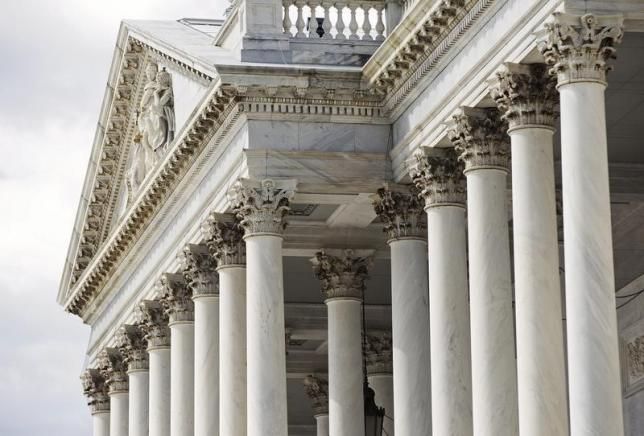 Congress is finally jumping in the Apple-FBI scrum. The House Judiciary Committee will be hosting its first hearing on Tuesday on the tech giant's refusal to cooperate in opening of the encrypted iPhone of San Bernardino shooter Syed Rizwan Farook, who, with his wife, killed 14 people in December.
The FBI and the Department of Justice would like the phone opened in the name of national security and counterterrorism. Apple is fighting on behalf of the privacy of its millions of users.
What time is it and where can it be watched?
The hearing will take place at 1 p.m. ET/10 a.m. PT, and you can watch the proceedings on C-SPAN 3. The House Judiciary Committee hosts its own live stream as well.
When Newsweek reached out to C-SPAN on whether the hearing will be live streamed online, it could not fully answer. But considering other broadcasts with much less public interest are live streamed and recorded for future viewings, it will likely be available for online viewing Tuesday—or, at the very least, it will be broadcast on C-SPAN radio.
Who will attend the hearing?
Surprisingly, Apple CEO Tim Cook will not be in attendance. He will be represented by his top attorney, Bruce Sewell. On the other side of the debate, FBI Director James Comey and Manhattan District Attorney Cyrus Vance Jr. will make their case for having back-door access to encrypted communications. Although Vance is not directly involved in the San Bernardino case, he has been the most prominent opponent against encryption.
Another notable participant is Susan Landau, a professor of cybersecurity policy at the Worcester Polytechnic Institute. She was also the former senior staff privacy analyst at Google and is one of the most well-regarded experts in cybersecurity and law.
The House Judiciary Committee as a whole is divided between 23 Republicans and 16 Democrats, all with legal backgrounds. The House Judiciary Committee is responsible for the administration of justice in federal courts, law enforcement agencies and other governmental bodies.
On Monday, Republican member Darrell Issa—who also serves as chairman of the Subcomittee on Courts, Intellectual Property and the Internet—wrote an op-ed in Wired in support of Apple's arguments. "If the government is successful in forcing Apple to help decrypt the phone in this case, it would create a dangerous precedent that would allow the government to continue coming back again and again to decrypt all kinds of devices in all kinds of circumstances, far beyond national security," Issa writes.
What is Apple's game plan?
In a written testimony released on Monday, which Sewell will present at the hearing, Apple makes the same argument that Cook made in his public letter on February 16: Creating a custom software to crack Farook's iPhone will affect all other iPhones and that Apple does not have the technology yet to break into the phone.
The only change in Apple's rhetoric in the testimony is its appeal to Congress, rather than the courts, to take action. Sewell indirectly takes shots at the All Writs Act of 1789, which serves as the legal foundation in the FBI's attempts to compel Apple to cooperate.
"Encryption is a good thing, a necessary thing," reads Sewell's testimony. "Most importantly, the decisions should be made by you and your colleagues as representatives of the people, rather than through a warrant request based on a 220 year- old-statute."
What will come out of the hearing?
Just because a hearing has happened does not mean Congress is ready to wade into the debate to pass legislation. Several lawmakers told The Wall Street Journal that Congress "is unlikely to muster a solution anytime soon" because of sharp philosophical differences between the pro-FBI and pro-Apple sides in Capitol Hill and because of the looming presidential election.
Both the FBI and Apple asked Congress to take action and act as a mediator in the larger debate. The hearing may swing public opinion toward Apple or the FBI, but from a policy point of view, it will likely be ineffective. It may just assure both the FBI and Apple that legislators are looking at the case