How to Watch Biden Speech Today: Time, Live Stream for President's Capitol Riot Remarks
President Joe Biden and Vice President Kamala Harris will deliver remarks today to mark the anniversary of the January 6 Capitol riot, speaking to the "truth of what happened," according to the White House.
Thursday marks the first anniversary of the riot that led to the deaths of five people and created millions of dollars of damages. While many prominent Republicans spoke out about the riot in the immediate aftermath, the investigation into the attack at the Capitol has become a politically divisive topic, with some Republicans bucking it as a personal attack on Trump.
White House press secretary Jen Psaki said Biden's remarks will be focused on the "historical significance" of the Capitol riot. He plans to speak about the "truth of what happened" and "not the lies that some have spread" in the year since the attack.
Biden and Harris are expected to deliver their remarks at 9 a.m. The White House will live stream the speech on its YouTube channel. People can also tune in for the remarks on C-Span.
During his remarks, Biden will also pay tribute to the heroes of January 6, including the men and women in law enforcement who "fought to uphold the Constitution and protect the Capitol," according to Psaki.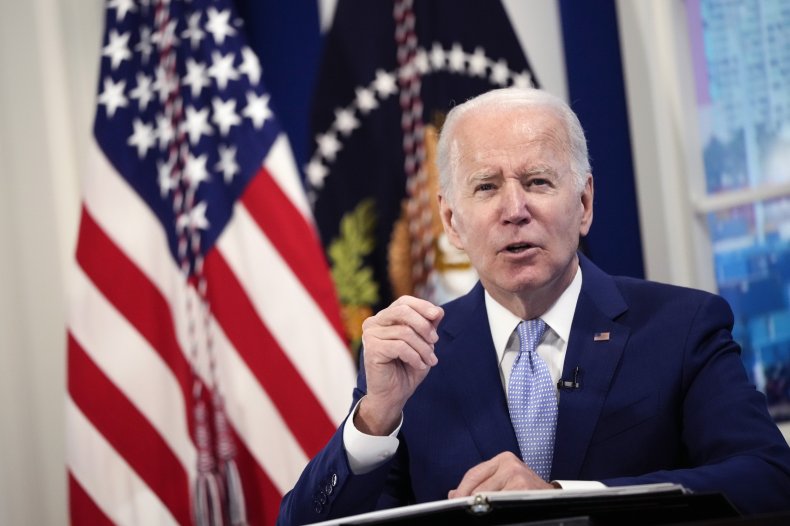 "Because of their efforts, our democracy withstood an attack from a mob and the will of the more than 150 million people who voted in the presidential election was ultimately registered by Congress," Psaki said on Tuesday.
Psaki added that Trump's role in the Capitol riot has been "well documented" and is something that Biden considers being part of the "one of the worst days in our democracy." She also criticized the Trump administration for not being part of a "peaceful transfer of power" when the Biden administration came into office.
Trump denies that he bears any responsibility for the Capitol riot and has asserted that the "real insurrection" occurred during the presidential election. He's targeted the January 6 Select Committee for being a partisan witch hunt that's aimed at hurting him, not identifying the truth about the Capitol riot.
Trump planned on making remarks on the one-year anniversary at Mar-a-Lago, a move that several Republicans criticized as being ill-advised. However, the former president decided to cancel his Thursday speech. Instead, he said he'll discuss the "important topics" he was going to talk about on Thursday at his rally in Arizona on January 15.
Along with discussing the events of the Capitol riot, Psaki said Biden will also focus his remarks on the work that still needs to be done to safeguard America's elections.