How to Watch Biden Speech Today: Time, Live Stream for President's COVID, Omicron Address
President Joe Biden will deliver remarks to the American people on Tuesday as Omicron has become the dominant COVID strain in the nation.
Omicron accounts for about 73 percent of the sequenced cases in the U.S., rapidly overtaking the Delta variant. At least one person has died in the United States from this latest strain, and Biden is urging Americans to get vaccinated and receive their booster if they're eligible.
On Tuesday, the president is expected to announce additional actions to protect Americans and aid hospitals as Omicron spreads. He is scheduled to speak at 2:30 p.m. and his remarks will be live streamed on the White House's YouTube channel.
Biden addressed the public just three weeks ago when the Omicron variant was first identified and announced new plans to increase access to testing by reimbursing individuals for at-home COVID tests.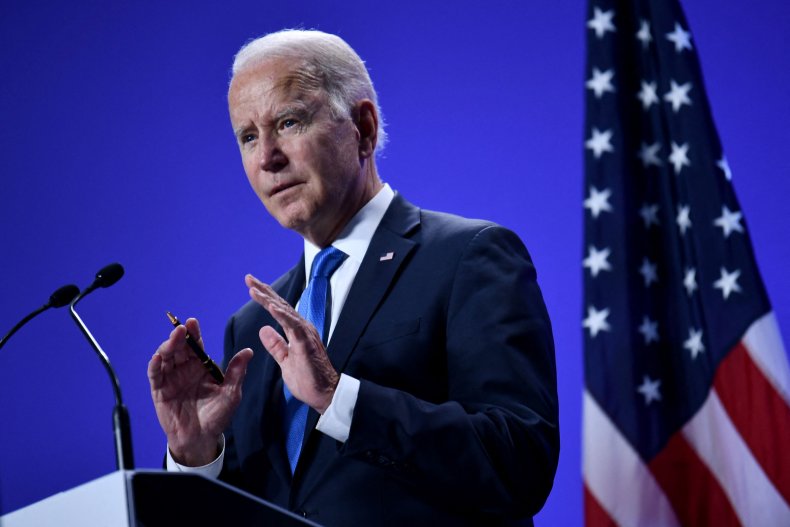 The president is expected on Tuesday to announce the increasing number of federal testing sites to help with surges in test demand. Ahead of the holidays, people have reportedly waited hours for a COVID test and faced delays in getting their results.
New York City will have the first federal testing site, according to the White House. Once the epicenter of the pandemic, the city is seeing a surge of new cases that is expected to continue for a few weeks.
Biden will also announce the distribution of a half-billion at-home rapid tests. Americans can sign up via a website to receive tests delivered for free to their home beginning in January.
The president is also expanding access to vaccinations by utilizing FEMA to create pop-up vaccination clinics. While Biden's initial vaccination rollout enabled millions of people to quickly get inoculated, Americans nationwide have experienced difficulty getting a booster dose appointment or an initial vaccination amid a rise in interest.
Booster doses are believed to be people's best protection against the Omicron variant, although there are still expected to be breakthrough cases. The bulk of America's initial cases were among vaccinated individuals, but officials are still urging people to get vaccinated because they're more likely to experience a mild case of COVID-19 if they are infected.
Since Omicron is highly transmissible, America is likely to add a significant number of cases to its case count, which remains the highest of any country in the world. The ongoing pandemic has also prompted Americans to lose confidence in the president's ability to lead, contributing to a drop in his overall approval rating.