How to Watch The Biggest Asteroid To Pass Earth Since NASA Records Began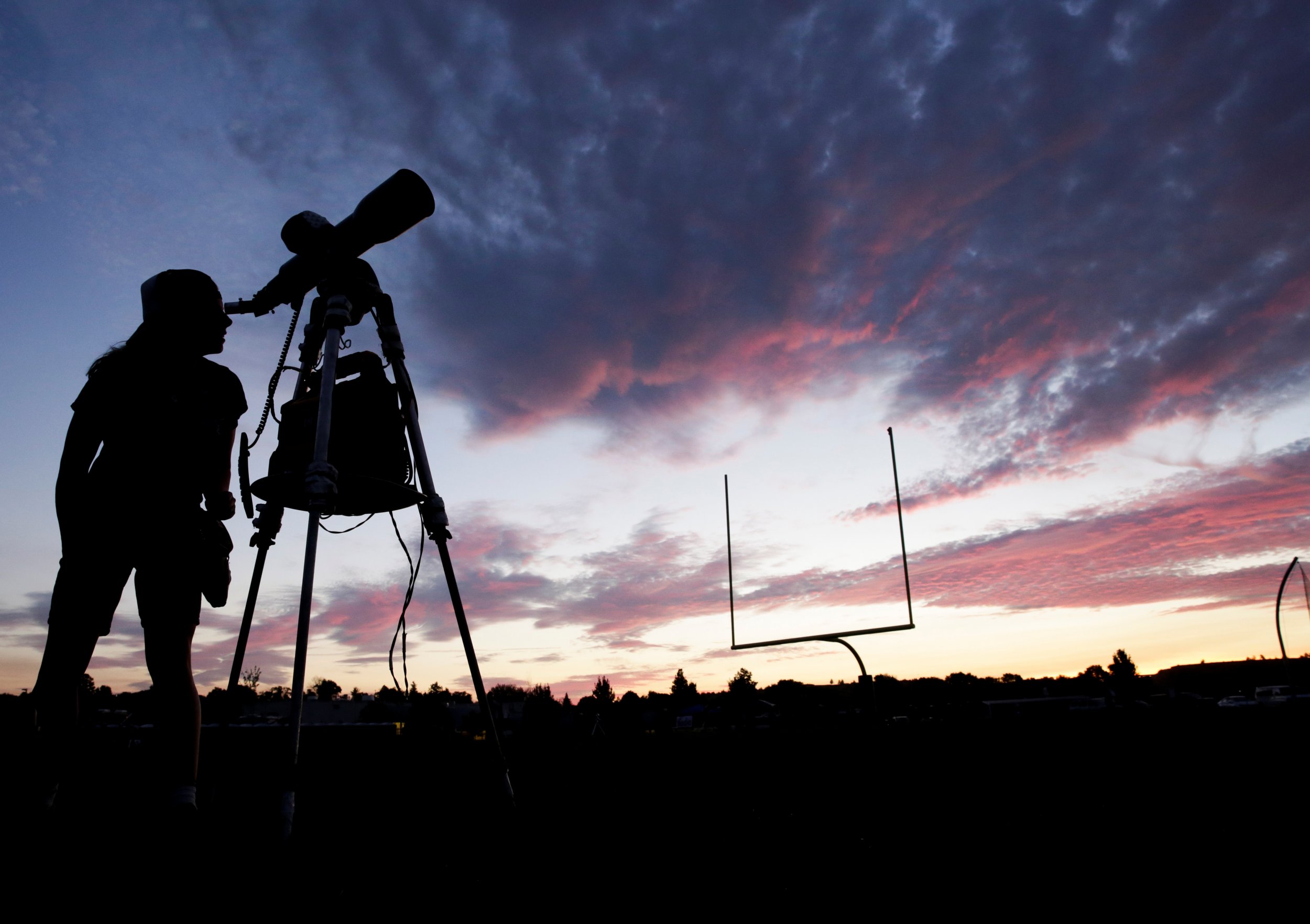 If the solar eclipse earlier this month inspired a new passion for the flickers and nebulas in the depths of our skies, the universe is giving you a new historic astronomical spectacle this Friday. A mountain-sized asteroid will pass Earth at a distance of 145 million miles, meaning it will be visible even with only run-of-the-mill backyard telescopes.
The 2.7 mile wide asteroid, named Florence after famed British medic Florence Nightingale, is making its closest flyby to Earth since 1890 and will not come this close again until 2500, according to NASA.
Florence will reach peak brightness on Thursday and Friday when it will be visible from North America at about 60 degrees above the southern horizon, Universe Today estimates. In fact, Friday's pass will be best viewed from the Pacific Rim, including Australia, New Zealand and surrounding regions, according to the astronomy news site.
There is another good opportunity to catch a glimpse of Florence from North America at around 8pm Eastern Daylight Time on Saturday. That is when Florence will cross four stars that form the so-called head of the dolphin in the the Delphinus constellation, according to a statement by Sky & Telescope magazine.
"It will be gliding northward by a little less than the full Moon's diameter each hour, motion that should be obvious by watching the asteroid's starlike pinpoint through a telescope for just a few minutes," the statement said.
Florence will remain at magnitude 10 through September 5, so the magazine estimates even with a semi-bright Moon, skywatchers with a telescope of a modest size such as four inches should have no problem spotting it, while in some cases you will be able to catch sight of it using binoculars.
If the skies are cloudy, you are having trouble finding Florence or prefer the comfort of your home on a late summer's evening, you can catch a live broadcast of the flyby online on Thursday, August 31st at 3:30 PM Eastern Daylight Time on YouTube thanks to the Virtual Telescope Project.
How to Watch The Biggest Asteroid To Pass Earth Since NASA Records Began | Tech & Science