How to Watch 'Boss Baby: Family Business' Online Now
Boss Baby: Family Business bursts into theaters and onto streaming services Friday, with Alec Baldwin back as the adorable but devious Boss Baby.
Much of the cast from The Boss Baby are back for the sequel, with some new additions and one acting change.
The first movie proved to be a box-office smash hit, gaining multiple award nominations and even got its own successful spin-off TV series. The Bossy Baby 2, as it's known in other parts of the world, has a lot to live up to, so here's a list of everything you need to know about the sequel.
Where Can I Watch Boss Baby: Family Business?
Thanks to the simultaneous launch, viewers have the choice of watching Boss Baby: Family Business in both theaters or at home online.
The sequel is available to watch now on Peacock for those with a Premium membership. It's free to sign up for a Peacock account but it'll cost $4.99 per month for a Premium membership, or $9.99 per month for a Premium Plus membership which lets you watch without ads.
Click here to sign up for a Peacock Premium membership now.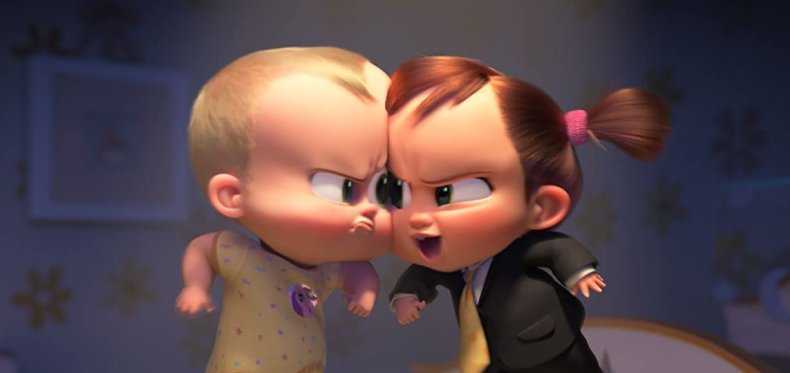 Who Returns for Boss Baby: Family Business?
Alec Baldwin reprises his role as Ted Templeton Jr., who was the Boss Baby in the first movie but an adult at the start of this one. His animated parents, Lisa Kudrow and Jimmy Kimmel, are back as Janice Templeton and Ted Templeton Sr., respectively.
James Marsden is now the voice of Ted's older brother, Tim Templeton, replacing Tobey Maguire and Miles Bakshi.
There are plenty of first timers voicing characters in the Boss Baby franchise for this movie. Eva Longoria plays Carol Templeton, Tim's wife, Ariana Greenblatt and Amy Sedaris play Tabitha and Tina Templeton, their daughters. Sedaris' character is also the new Boss Baby.
Jeff Goldblum is new to the cast too, voicing the villainous Dr. Erwin Armstrong, a rival of BabyCorp.
What Happens in Boss Baby: Family Business?
Ted and Tim are all grown up at the start of Boss Baby: Family Business. Tim has a family of his own with a wife and two daughters, while Ted is a hedge fund CEO.
The brothers have drifted apart and are arguing over the dinner table when Tim's daughter Tina (Sedaris) starts talking, revealing herself to be the new Boss Baby.
Tina explains to her dad and uncle that BabyCorp has developed a formula that can turn adults back into babies for 48 hours. The pair drink the formula and help BabyCorp investigate Dr. Erwin Armstrong, the mysterious founder of Tina's school that is teaching its students to be "bad bad babies."
Boss Baby: Family Business is available to watch on Peacock for 60-days from Friday, July 2.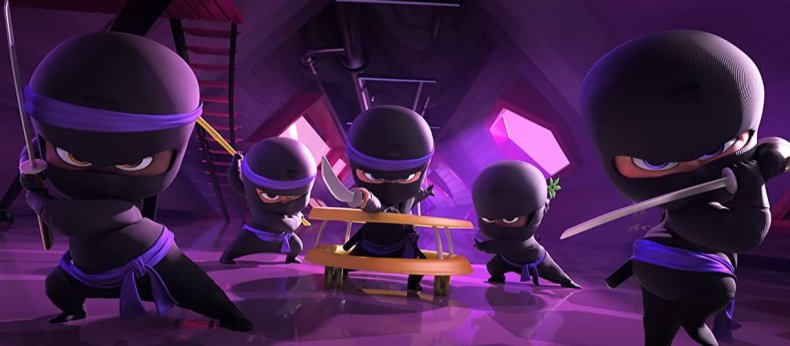 Newsweek has affiliate partnerships. If you make a purchase using our links, we may earn a share of the sale.