How To Watch 'The Boys' Reunion Ahead Of Season 2 Premiere
The cast of the popular Amazon Prime drama, The Boys, are gathering together for a live-stream reunion on Friday, at 2 pm (EST)/11 am (PST) ahead of its season 2 premiere. The special will be hosted by comedian Patton Oswalt, and fans of the superhero show can expect clips from the latest season and hopefully find out when, precisely, we can expect those new episodes to drop.
On Wednesday afternoon, Prime Video sent out an announcement on social media. The image is of Karl Urban, who plays Billy Butcher, holding a comic book in his hands. The meta-themed homage is a clever nod to the original source material. The Amazon series is based on the Dynamite Entertainment comic created by writer Garth Ennis and artist Darick Robertson.
On one side, the cover presents the underground group of vigilantes, led by Butcher. On the other side, the superhero team, known as The Seven, are huddled together. On the TV show, superheroes are worshipped as celebrities by their adoring fans. Butcher's covert team, known as The Boys, wants to hold these "Supes" accountable for their illegal crimes of murder, espionage, and drug trafficking.
@PrimeVideo tweeted, "We're getting the boys back together, with an assist from Patton Oswalt."
Over on Instagram, Laz Alonso, who plays Butcher's right-hand man, Mother's Milk, also shared the tongue-in-cheek photo. Alonso teased, "We're dropping major news, have a big Season 2 announcement, and showing you secret stuff you are going to want to see!"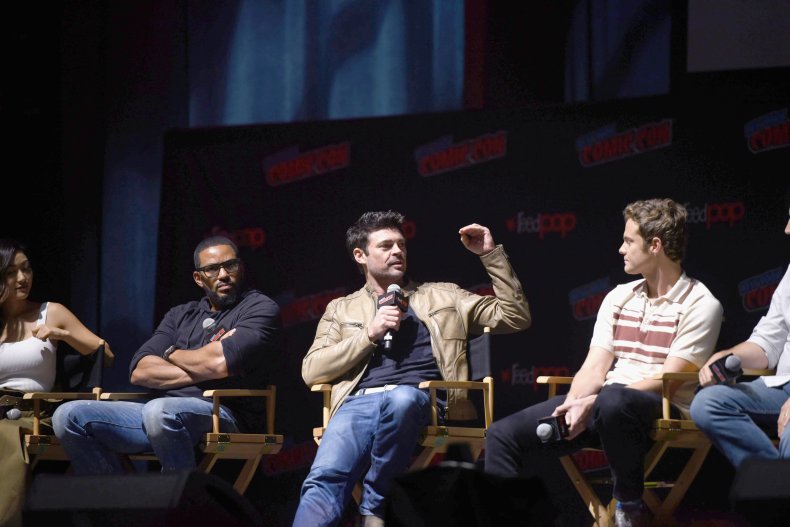 Akiva Griffith, Publicity Lead from Amazon Studios, directed Newsweek to these links on YouTube and Twitter for readers to watch tomorrow's streaming event. Griffith told Newsweek, "It will also be on the Amazon Prime Video Facebook page."
For those who need a refresher course, The Boys became wanted fugitives by the government after they uncovered a shocking secret. The leader of the Seven, Homelander (Antony Starr), wasn't born with superhuman powers. Homelander's abilities are actually enhanced by a drug known as Compound V. If the public were to find out their superheroes are actually junkies, the revelation would send shockwaves and possibly ruin the contract made between the Seven and the military.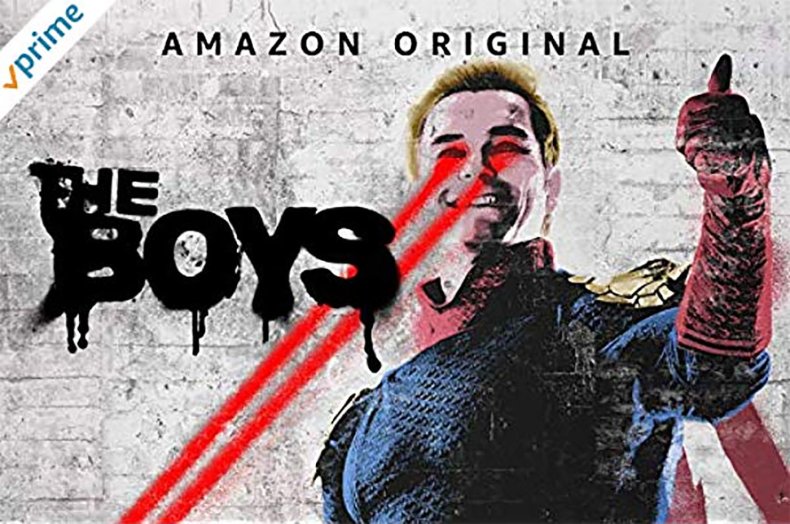 In the first season finale, the Boys were left stranded, with their team leader missing in action. Homelander kidnapped Butcher before he could detonate the explosives. Butcher's whereabouts remain in question as his life is left in the hands of the homicidal super-villain.